Nintendo to Develop Smartphone Games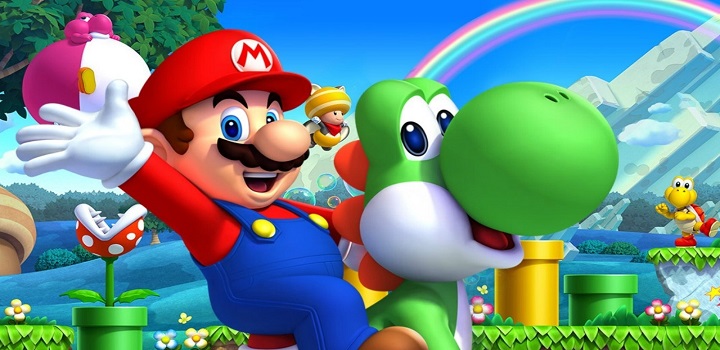 Nintendo, Japanese video game maker, and DeNA, the online gaming firm have decided to team up for developing smartphone games that will feature the likes of Super Mario. This is just another move by the company for retaining the users that are rapidly shunning their browser-based games and consoles games as well. On Tuesday, the two companies announced that they would purchase about $18.14 million or 22 billion yen worth of shares in each other as part of a product and capital tie-up. In this way, a 10% stake will be acquired by Nintendo in DeNA while a 1.2% stake will be acquired by DeNA in Nintendo.
The companies have joined hands for developing and operating gaming applications for smartphones and they include characters of the iconic games of the Japanese firm. Later this year, the companies also have plans to launch an online membership service, which will be accessible on Nintendo's Wii U console, the 3DS portable system and also on mobile devices. Satoru Iwata, the President of Nintendo said that this will enable the companies in bridging the gap between gaming consoles and smart devices. This doesn't mean that the share of gaming consoles will be eaten away by smart devices. Instead, a completely new type of demand will be created in this way.
Analysts have been encouraging Nintendo for a while now to shift their focus to mobile devices as the company has lost a large portion of its customers to console rivals like PlayStation's manufacturer Sony Corp and Xbox maker Microsoft Corp and to smartphone game app makers too. However, the Japanese firm had continued to resist this pressure as it had pinned its hopes on using its games such as Mario Kart 8 for making a hit in the market. But, in the beginning of this year, Nintendo reduced its target for operating earnings by half for the fiscal year through March.
The new estimate was about $169 million or 20 billion yen because of the sales figure of its 3DS handheld weren't in line with the expectations in the year-end holiday season. Moving on the other side, DeNA grew into a major online gaming firm after it grew out from a startup in 1999. However, the company also suffered from loss of momentum in the past couple of years as it lost lots of customers to a large number of popular gaming applications. The games that are developed by the gaming company can mostly be played on browsers.
Therefore, the popularity of gaming apps turned out to be a serious blow for the company. This new capital alliance with Nintendo will mean that the Japanese firm will become the second largest shareholder of DeNa. The first largest shareholder in Tomoko Namba, the company's founder, whose stake in the company is about 13.1%. Currently, no predictions or assumptions have been made by analysts regarding this new alliance between the two firms, except for the fact that it is just another attempt by them to remain part of the gaming market.
Many thanks to John Ross, a news reporter from www.gazetemege.com, for providing useful information for this post.
comments