Muse: The Brain Sensing Headband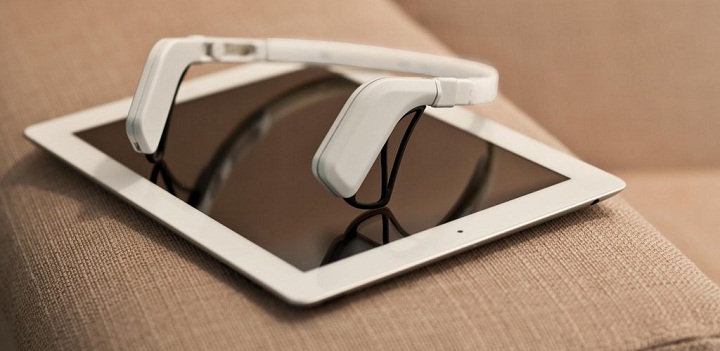 Technological advancement has allowed people to see some truly unique devices and gadgets that have made a lot of contribution in improving the quality of their lives and making things simpler. We have seen the introduction of wearables such as fitness bands that can track the heart rate of individuals and several other devices that are focused on helping people in staying healthy and fit. However, we haven't seen anything near the likes of Muse: The Brain Sensing Headband. It is exactly what the title suggests; a brain fitness tool. This gives rise to the question; how can it do so?
The answer is fairly simple. Muse is a brain fitness tool that aids individuals in managing stress, staying focused and calm, enabling them to do more with their mind and life as a result. By using this headband, people are able to improve their cognitive, physical and emotional wellbeing. They are able to notice immense improvements in their mental state, especially in areas such as motivation, productivity, emotional intelligence, composure and focus. It is quite simple and easy for people to use this device for reaping the aforementioned effects. Bluetooth should be turned on for connecting Muse. Then the headband should be put on and adjusted until its fit properly.
Once this is done, people should launch the app, relax, close their eyes and allow Muse to take them through some exercises of focused-attention that don't take more than 3 minutes on a daily basis. The state of your brain is reflected by the weather. People can be in a beach environment, but the weather will change automatically if their mind starts to wander. People will learn how to keep their mind calm and controlled, particularly in stressful circumstances, when they learn how to keep the weather calm.
This is due to the fact that this application keeps track of the brain activity of the user. An electrical field is constantly generated by the brain. It is possible to detect the changes in the field in the same way the changes in the electrical field outside the heart are detected by a heart monitor. This technology has been used by scientists and doctors for a long while and is called EEG. Their research has indicated that the stress levels of an individual can be determined with the help of these brain signals. 7 sensors that have been finely calibrated are used by Muse for measuring and detecting the activity of the brain.
The application will then use your smartphone or tablet for translating this activity in the form of real-time feedback. People will be able to take advantage of a real-time, rich and audiovisual experience that can be extremely useful in helping them in staying calm and managing stress in a better way. The application also allows the user to keep track of their results, which are shown on the screen. Hence, people will know how their mind performed in the session. Muse is completely safe because it has been used in research centers and hospitals for more than a century.
comments