How to Buy the Right TDS Meter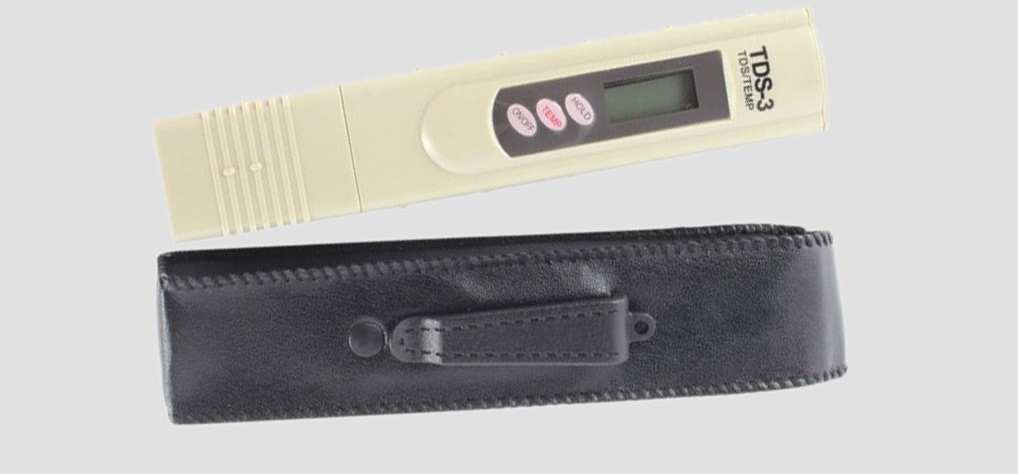 If you are serious about your health and its connection with the quality of water you drink on a day to day basis, you should buy a TDS meter. A TDS meter will check the total number of impurities in the form of dissolved solids in water for you. A reading on the meter tells you how many positively or negatively charged ions or molecules are there in water. Since pure water with hydrogen and oxygen in it does not conduct electricity, the measurement of electrical conductivity of water is a great indication of how much of non-H2O is in your water.
Now, when it comes to buying your first TDS meter, here is some important information to help you make the right decision.
Buying the Right TDS Meter
First, you want to make sure that the TDS meter you are buying is reliable. The accuracy of a best TDS meter shall be +/-2% or +/-3% at maximum. Anything that gives readings off this accuracy level is not the most reliable tool on the market and should be avoided. When you are buying from online retailers the manufacturers will always have the accuracy of their TDS meters mentioned in the product descriptions. So, make sure you check the accuracy levels before making the purchase. Learn more here: www.atdsmeter.com
Hold function is something that will also help you greatly when it comes to taking and remembering the readings. Sometimes, you might not remember the last readings you took. With the hold functionality that comes with many TDS meters today, you are able to keep the readings saved in the memory of your meter. Your TDS meter should also have a good range to measure the maximum conductivity of the water you have. Some good meters out there can measure up to 10,000ppm of total dissolved solids in water.
While most TDS meters are pretty small, you should still look for one that is most portable. The more they are in the form of a stick the easier it will be for you to carry them. A good portable TDS meter will be as tall as 6 inches. This size easily fits in your pocket and is easy to use when you are taking the readings. Next most important thing is the calibration of your tool. If you are holding a good TDS meter in your hands, it will allow you to do calibration using just a mini screwdriver.
Of course, for any consumer out there the most important thing is the price. Any TDS meter that's between $10 and $15 is a good one. You should have all the features mentioned above on this meter. In addition to that, you should also look for features such as auto on and off. This feature turns off your TDS meter after a specified time after using it. This makes your TDS meter energy efficient and saves your costs on new batteries. Last but not least, do not forget to take a look at the reviews given by customers online before buying a product.
comments