Guidelines to Get Customized with iPad Self-order Kiosk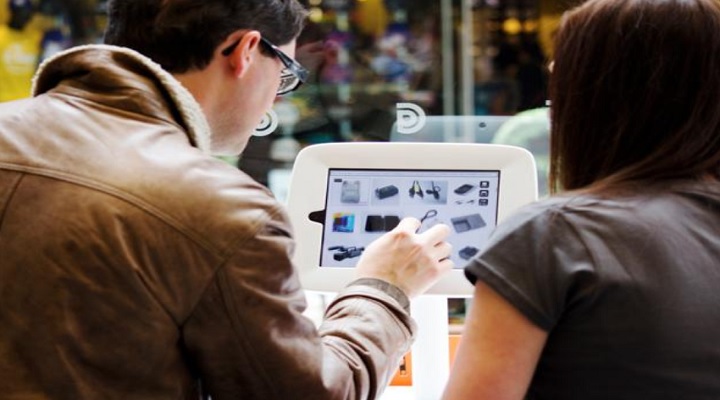 The popularity of self-service kiosks is increasing in a rapid pace amongst the present generation. These self-ordering kiosks are very useful in placing order to an item or the items, without depending on the accessibility of the employees in a restaurant. You do not have to wait for long in a queue to place your order. Let's take a quick look at the benefits of using them.
Easy to place order: iPad presents unique self-order kiosk to make this transaction process easier and to bring satisfaction to their customers. The customers can have a thorough look over an extensive range of menus and items from the restaurants' catalogue and choose as per their needs and likings. Your order is immediately displayed in the restaurants' web processing section and their employees get instantly attuned of each and every new requisition. iPad Point of Sale (POS) system gives you this freedom of selecting items as per your wish without even visiting to the restaurant in person and waiting for an waiter or any attendant.
Emphasises cost effectiveness: iPad's self-order kiosk also reduces the cost of the management of the restaurant chain. This particular self-service option allows them to obtain a less number of employees to attain customer service. The customers can utilize this system to their needs and for that they do not need to depend on the availability of employees there. This facilitates the management to engage the minimum number of staffs required and it certainly rebates the restaurants' payroll costs.
Customer friendly: This kiosk is very useful and simple mobile application software. You can simply get the suitable version of it from a concerned site. Anybody can adopt the benefits by following the transparent step by step processes. It is customer friendly and beneficial to their requirements and preconditions. The customers can provide an order from any place and at any time which are commodious to their program. They will be provided with every update about the status of their order and they can pick it up rightly the moment it has been prepared.
Helps growth of the business: Their self-service desk is very much beneficial to the business and growth of the restaurants as well. Here, customers not only can see the list and guides to the menu offered by the restaurants, but also can have the access to alluring pictures, printings, and descriptions of each and every individual item. Such presentation of different food items will entice the guests to order more from the brochure of the restaurant. This will increase the popularity of the concerned food-outlet and subsequently upsurge the growth of their business.
Productive and worthwhile: Not only to the restaurant authority, this distinct self-ordering kiosk is profitable to the consumers as well. This latest new-generation processor costs only $49.99 a month, which includes Aptito POS and hardware system too. Such low-cost and high-tech digital software provides a cost-effective service to its users along with saving the time and energy. Not only this, the customers can even make payment using this iPad POS system software which grants freedom from the subjection to carry cash all the time with themselves.
Safe and secure: iPad's self-ordering kiosk is unique in the way it offers a number of services and features to its users. This is the online mode of solution that can be accessed from anywhere. You can have these facilities in your smartphone processor and similar devices. They are fully protected by an aerial monitoring system that keeps all your information and data secured. Only you can have the updates and notifications of your order details or transaction histories. These are not to be used for any public disclosure or any case of predisposition.
With these many benefits in your urn, you should not be missing out on this chance to exercise these digital apps for the success of your business.
comments