Learn How to Use Social Media for Recruiting Employees

Gone are those days where everyone searches the newspapers for finding out different job opportunities. The latest technologies like smart phones, laptops and internet has brought about a dramatic change in the landscape of the workplace. Now everyone engages in these kinds of tools in completing their activities in the office, for communication and above all for the purpose of recruiting employees. They make use of social media websites which are found to be one of the most prominent locations for the job seekers. They make use of these websites even to search for the qualified candidates and even for posting the new jobs.
Social Media Networking Benefits:
According to the latest updates, most of the companies are a part of these social media bandwagon. Nearly 80% of the companies in the world depend on these social media's for the process of recruitment. Another surprising fact, according to certain survey is that these social media's are used even for the promotion of these companies which accounts for nearly 35%. In that group, it is also found out that nearly 21% of the companies make use of these websites even to conduct research about the potential of those who had been hired and even for the recruitment. It is one of the best ways to connect with high-caliber employees if you are planning to build a great company. Unprecedented access is being provided by these media as a result of its exponential growth opening up the way to connect a huge number of people. The recruiters mainly focus only on the career experience and other related information. It is made possible to seek out the best and not thinking of "it's hard to search out the talent stumbles with a single job post".
For recruiting through this social media's you need to figure out people, the one who is for your business. Some of the popular websites open up the way to meet many of the people, which are believed to be large databases and can find the sense of them.  Find out the best suited sites that give these kinds of access as blogs and industry-focused websites will be able to present before you a small focused audience. A simple method can sometimes bring about changes that, or you can post the information on your status updates. This will be viewed by a large number of people and sometimes, they will share this information even if no one in their network cares about it. This is because they know there are people who are apt for that. This process of recruitment starts at the office and don't forget about your present employees while building your network as they are believed to be the biggest asset.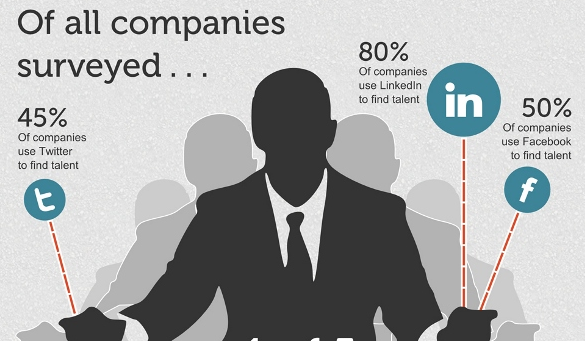 Don't forget to help others if they are also after the same path of recruitment, pass on the information to them if you come to know about their need and in turn you will get help from them. Establishing yourself as a relevant source will bring about the enthusiastic help when you requires. Always try to be professional and courteous as sometimes any bad reviews about your company can bring about a bad reputation for your company. A dedicated networking business site is LinkedIn, which offers one of the easiest accesses to information that is resume-style. While building a network for the recruitment processes don't forget to involve all the employers in your list that is both current and former co-workers. It also enables you to build relationships with the person before you do in the process of hiring as this website will act more like an information storehouse.
Direct Contact with eligible candidates
Websites may also contain member-created groups that are found to be crucial for your business and always keep an eye on the conversations that are happening in it. Sometimes this can turn out to be a reliable resource as people will ask questions and you can find relevant information about that which brings about an exposure of the talent in the industry. More people will come to your network if your network is large. Hence always allow your network to grow organically. Always use the search functions on these websites which can maximize your results. While searching, the contents must be the experiences, skills, interests and above all the educational qualifications. These strategies can sometimes uncover the hidden candidates in these websites.
These social media's are believed to be a two-way street that is looking for great employees and in turn these employees may be searching for a great place to work for. Always make sure that all the information given on these websites is relevant and current, which is enough for people to learn about your company. It is all about building relationships rather than the standard process of preparing and posting the ads for the overflow of resumes. It is believed to be another tool that you can rely on at the time of the recruitment process in your company. It will offer a complete solution as in most of the cases after posting is done to job boards, the company will consistently get delivered with the talents with what they are searching for? Once you are ready to invest your efforts, follow the same way next time for the process of recruiting as this is one of the effective methods.
The recruitment process through this social media's is at an all-time high. According to the present surveys, nearly 92% of the companies use the platforms for recruiting only. Nearly 45% of the Fortune 500 firms will always include the links related to the recruiting process on their page section of careers. The world is a big place which was made a bit smaller with the power of computing and with many of the innovations. One of its kind is recruitment by making use of the social media which is proved to be successful with a bit of work. Now this is something that can be termed as working with friends.
Author Bio:
Allan is an online manager for Empire Carpet Care and in his free time, he likes to research on various business strategies to boost business productivity.
comments