Google Agrees to Concessions to Settle EU Antitrust Case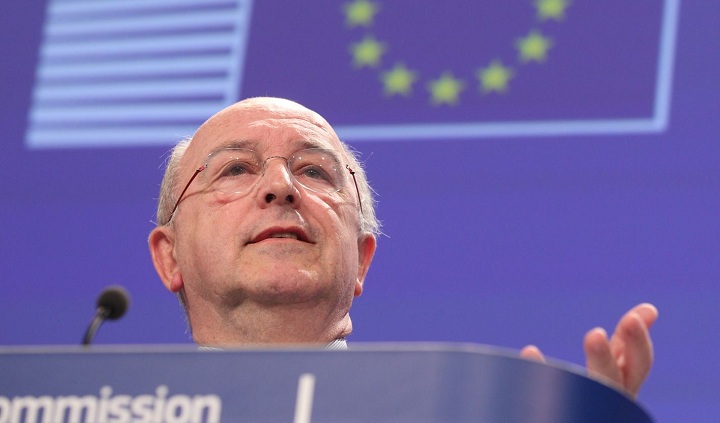 Amongst the other battle that it faces, Google Inc. managed to clear out an important EU antitrust case when it agreed to terms with European officials over the allegations that the company had abused its dominance as a search engine to promote its over services as compared to that of its competitors. Regulators announced a tentative settlement that indicates that the internet giant will make a change to the way it displays results on mobile devices and computers in Europe for the upcoming 5 years. This settlement would bring an end to the three-year investigation over allegations made by Microsoft Corp and other rivals regarding anti-competitive behavior.
Google will be able to avoid penalties that include a large fine with this settlement. The European Commission's vice president of the competition policy, Joaquin Almunia said that the concessions made with Google had a far-reaching impact and would ensure a fair fight in the crucial markets of online advertising and search. He also added that such concessions had not been obtained by any antitrust authority in the world. It was important for Google to put an end to this inquiry because another review has to be faced by the company regarding its alleged anti-competitive behavior that involves the dominance of its Android OS on smartphones.
Patent licensing practices of the Motorola Mobility unit of Google are also being investigated by European regulators, even though the company has sold the unit to the Lenovo Group of China. Because of these pending cases, a warning had been received by Google last month by Almunia that the online search case should be settled by the company or else it would have to deal with a formal complaint process. As per the settlement, which still has to be approved by the European Commission, Google has promised that whenever its search results will promote its services, it will do the same for three competitors.
The services will be listed right next to Google's own services, which are similar to them. However, this settlement is only applicable to the European websites of Google Inc. The US Federal Trade Commission had made a similar inquiry and had ended it in January of last year without making any major sanctions against Google. In its 19-month review, it had been discovered by the FTC that Google indeed favored its own products and services in search results services, but they hadn't found any proof dictating that the Mountain View, California-based firm had harmed consumers or violated any antitrust laws.
Complaints had been filed with the FTC and European Commission by Microsoft and other rivals that Google had been treating its competitor's services differently. They argued that when people searched for anything, Google would tout its own service on top of the results. Google's general counsel and senior vice-president, Kent Walker said that the company would be making major changes to the way that Google operates within Europe. He said that the company had been working with the EU Commission for addressing their allegations and were looking forward to resolving them.
comments