Is Front End Web Development a Good Career?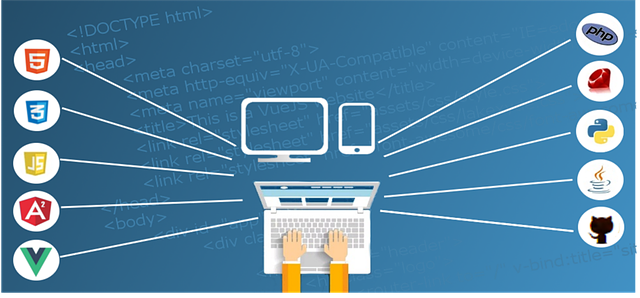 Do you love technology, enjoy developing innovation and want to embark upon an exciting career? Then a career in front-end web development might be perfect for you. The best part of this is that you are expected to meet all the requirements when applying for a position.
This implies that when you are hired as a front-end developer is that you can learn new frameworks and languages on the job and progress as you build your own side projects. Besides the opportunity to start your career as a fresher, there are several other reasons that make Front-end Web Development a Great Career Choice. Read on to find out.
In-demand job positions
Job positions as these are highly sought after, no matter where you want to work. You can acquire successful career opportunities whether you are working for corporations, non-profits or practice as a self-employed freelancer. Professionals who can demonstrate front-end web development skills always get hired. In fact, this career path combines creativity and marketing activities, both of which are vital for successful brand development.
Flexible work timings
As a front-end developer, graduates can choose to work from any region of the world. This transforms it into one of the most flexible career options of all times. The skillset acquires through a training programme allows you to explore different genres of digital technology such as UX/UI, image editing, mobile development and more.
Filled with creativity
Front-end web development industry comprises of individuals who possess creativity and creative problem-solving skills. When hired by a digital company, you are expected to employ your abilities to build customised websites to create the highest-quality user experience.
Diverse career options
Online presence is considered the main factor across all business sectors. This is primarily to help companies deal with constant challenges such as client or user engagement.
A constantly evolving field of technology
Front-end web development is always evolving and constantly changing that makes it an exciting career. This further implies that employees will always have the chance to interact with evolved tools and learn innovative skills, keeping them engaged in their career.
So go ahead and utilise your love for technology by creating a great user experience as a front web developer. If you want to land a career that holds a lot of growth potential, then the front-end web development sector might just be the right choice for you.
When selecting an appropriate educational programme to go ahead with, why not choose a front end developer course in Dublin? These programmes will instil in you the skills needed to launch your career as a front web developer, upgrade your current knowledge or even make a career switch.
Taught by industry experts, this is a professional course that offers real-time experience with the most industry-relevant concepts and tools. Students will benefit from innovative learning in a flexible environment that fits their busy schedule. Send in your applications today, to book your seat for the upcoming intake!
comments