Apple Gets Serious in 5G Development as the Company Wants to Push its Boundaries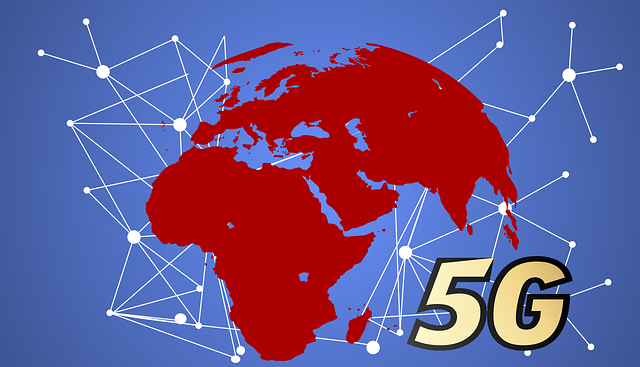 5G is not just a hot word but it really a game-changer not just for the smartphone industry but for multiple industries due to its broad applications. 
Although telecom companies and smartphones are the ones who are doing a lot of research. Many smartphone companies already launched 5g smartphones but there is one company that hasn't. 
The premium and the most valued consumer electronic Apple is soon going to launch the company's first 5g smartphone. It's a little late for the company to provide 5g capabilities since Samsung and Huawei launched a 5G smartphone for more than 1 year before. 
But 5g isn't mainstream and only limited to some cities. So, there is a lot of markets to acquire in the case of 5g which might take quite some years as 5g is still under development in most of the countries. 
Samsung is already one of the best players of smartphones and even it's one of the top 6 six companies with most declared 5g patents. 
The same goes for Huawei but the US ban gave quite a strike and it affects to a level that some are thinking that Huawei would shut down the smartphone business. 
Though there is little chance for that to happen since the smartphone maker became the top company is the Q2 2020 when it surpassed Samsung. 
These are some facts that might increase Apple's problems. Therefore, Apple is doing everything to stay in the 5g and smartphone game. 
In a recent USPTO publication, one of Apple patent applications hints at a 5g NR based technology to target carrier frequency up to 52.6 GHz.
How does it work?
Many of the companies are still researching the carrier frequency between 26 and 39 GHz. That because, for carrier frequency above 52.6 GHz, a single waveform choice may be needed to handle issues including low power amplifier (PA) efficiency and large phase noise.
Since it talks about 5g carrier working it might get a little technical.
In NR Release 15, a 3GPP standard, a system design is targeted for carrier frequencies up to 52.6 GHz with a waveform choice of cyclic-prefix orthogonal frequency division multiplexing (CP-OFDM) for DownLink (DL) and UpLink (UL), and additionally, a Discrete Fourier Transform-spread-OFDM (DFT-s-OFDM) for UL.
For a single carrier-based waveform, DFT-s-OFDM and single carrier with frequency domain equalizer (SC-FDE) can be considered for both DL and UL. For an OFDM-based transmission scheme including DFT-s-OFDM, a cyclic prefix (CP) is inserted at the beginning of each block, where the last data symbols in a block are repeated as the CP. 
Typically, the length of the CP exceeds the maximum expected delay spread in order to overcome the inter-symbol interference (ISI).
If DFT-s-OFDM is used for the transmission of the PBCH, the SSB pattern and PBCH need to be redesigned to keep a low peak-to-average power ratio (PAPR) for the DL. 
The exemplary embodiments described herein disclose synchronization signal block (SSB) patterns and the Demodulation reference signal (DMRS) designs for the physical broadcast channel (PBCH) for system operations above a 52.6 GHz carrier frequency. 
In particular, a synchronization signal block (SSB) pattern for DFT-s-OFDM waveform and a DMRS design for PBCH for a DFT-s-OFDM based waveform are disclosed.
Why it is important?
The greater the frequency the great the communication, so the above-described technology would be the best fit for a smartphone with great 5g capabilities. 
Further, it would be best for other industries such as self-driving vehicles to communicate with other objects be it other vehicles, traffic lights, street lights, pedestrians, etc. 
V2X is a hot research topic in the self-driving industry and many companies are still at a research stage to provide V2X infrastructure for their self-driving vehicles. 
V2X market is still in the nascent stage but it will be reaching $1.2 billion in 2022. 
So, the patent's scope is great. 
Further, Apple also is researching self-driving vehicles so, it would also make sense to invest the research on such advanced technology.
comments