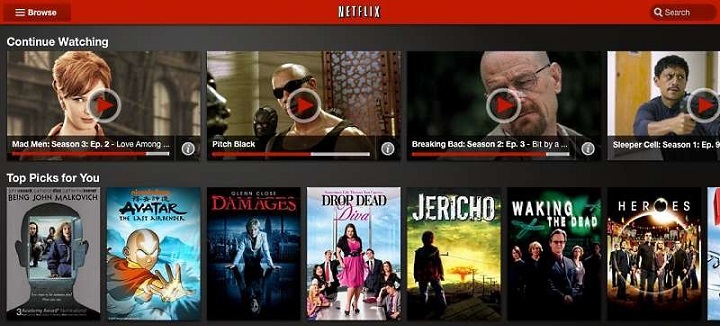 The video rental industry was reinvented by Netflix when it introduced a swift and efficient home delivery service of classic films and the latest blockbusters. A couple of years ago, it was considered an interesting and great service when people could order movies online and have them delivered to them via mail in only a few days. However, what has made Netflix truly revolutionary is the fact that it now offers 17,000 movie titles, which can be instantly watched on your PC. If you want to take advantage of this service, you will first have to sign up with Netflix and then you can enjoy any movie that appeals to you.
This is what you need to do for using the Netflix Instant Watch feature:
If you want to stream your favorite movies or TV shows on your PC, you have to ensure that you have one of the following operating systems: Windows 7, Windows 8, Windows Vista and Windows XP. The watch instantly movies will only be displayed on your PC if you have the compatible and latest web browsers. The same is applicable to Mac computers i.e. you need the latest operating system and Safari browser for the movies and shows to be displayed.
Visit the Netflix website and sign up for their Netflix DVD plan. The range of the plans vary as per the number of DVDs that can be rented at one time. They start from a single DVD with either two DVDs per month or even an unlimited number to eight DVDs at one time with unlimited deliveries. As long as the membership level is unlimited, you can access the Watch Instantly queue of movies and shows without any restrictions.
Open your Netflix membership account after you have signed up. The menu tabs will have the Watch Instantly option. Clicking it will lead you to the available titles. You can also take advantage of FlixList, which will help you in searching for movies according to genres such as drama, documentaries, romance, horror and TV sitcoms. There are plenty of other categories too. Using this search engine will help you in saving time by finding your desired titles quickly and easily.
Choose a title that you like and opt for 'Play'. A video play window will be automatically opened. If you are viewing the movie for the first time, Netflix will require you to download the Movie viewer software. As long as you have a high-speed internet connection, the download doesn't take more than 60 seconds. You will be able to watch absolutely any TV show or movie from the Watch library once the download is complete.
The bottom-right corner of the video player will have a Full Screen button, which you can use for enlarging the movie. You will be able to see the movie on the entire screen and you can press the Esc button if you wish to end it.
As long as you follow these steps, you will be able to use Netflix Watch Instantly without any problems.
comments