Essential Travel Gadgets You'll Need on Your Next Family Vacation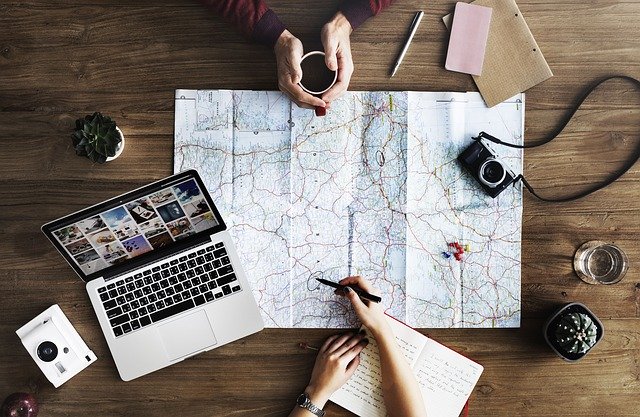 The travel industry will bounce back before you know it and when it does, you'll want to be prepared. The global travel tech industry is a crowded field, generating more than $12 billion in revenue every year.
With that in mind, it helps to have the experts weight in a tell you which travel gadgets are truly worth your money.
The right travel tech can make your next trip easier, safer, more convenient, and more enjoyable for the whole family. Here are the essential travel gadgets you will need when it's time to start moving again.
1. GoPro Hero3
If you want some travel technology that will help you make some unforgettable memories, then GoPro's latest release is what you need.
This compact camera may be tiny, but it is more than capable of producing studio-quality film footage on the go.
Whether you're exploring Parisian cafes or scaling the Utah Badlands, this plucky little device will capture it all in stunning detail.
2. iPad Mini 4
In a world where half of the travel experience involves being in transit, Apple's latest and most compact iPad is the best travel tech you could ask for.
In addition, if you're going on a lot of excursions that require PDF tickets, such as the wildly popular Wild Life Sydney Zoo experience, you will need a portable device that safely keeps all of your e-tickets and vouchers in one place.
The iPad Mini's wallet feature is more than capable of doing the job.
3. Roku Streaming Stick
A common complaint when traveling is the scarcity of TV channels found in the vast majority of hotel rooms.
Fortunately, Roku's latest streaming stick is one of those cool travel gadgets that allows you to bypass this and keep yourself entertained on the road.
The stick can be plugged into any TV or device, allowing you to instantly access your HBO, Netflix, Hulu, and Prime accounts.
4. Balanzza Handheld Digital Luggage Scale
The last thing you want is to be slapped with a $200 extra luggage fee after over-indulging the duty-free aisles.
One piece of cool travel gear that can help you avoid this potential headache is Balanzza's handheld luggage scales, which allow you to keep track of all of your baggage weight in an instant.
This way, any nasty surprises, and resultant expenses can be easily avoided.
5. North Face Surge II Backpack
No matter where in the world you are planning to go, North Face's new supercharged backpack will ensure you are prepared for every eventuality.
The backpack comes equipped with integrated charging packs and USB ports, as well a virtually indestructible exterior that will keep all of your valuables safe, rain or shine.
It's large enough to hold a huge amount of luggage, whilst also being adjustable and foldable enough to become as compact as you could ever need it to be – a true blessing for seasoned travelers.
Learn More About the Latest Travel Gadgets
While these are the absolutely essential travel gadgets for your next trip, there are other items that cater to every type of traveler. Make sure to read our regular guides on the latest technologies that can help you in 2020.
comments