8 Tips To Make Your Video Go Viral On YouTube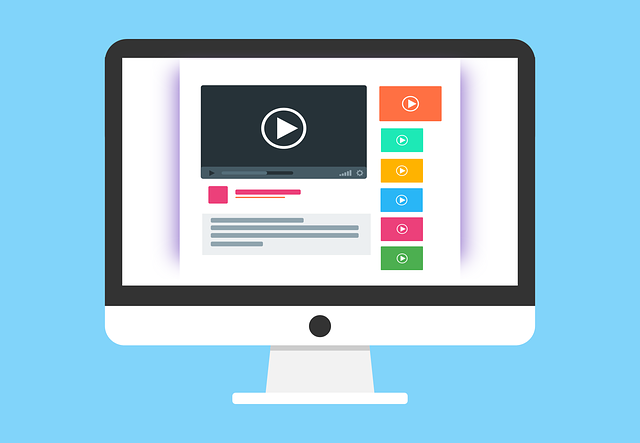 In recent years YouTube has gained a lot of popularity among the users. At the present time, it has more than 1.8 billion users using their platform. YouTube is the second most used social media after Facebook. People can find various videos here, such as tutorials, vlogs, music, educational, comedy, and many more. In the year 2005, three former PayPal employees started this website. With the growing popularity, Google bought the site for USD$1.65 billion in 2006. With each passing day, YouTube is gaining more popularity among people of every age group. They are trying to bring out new features that let the audience interact with the video. Many businesses have started to use the platform as a marketing tool to broadcast their products and services.
Every video on YouTube should have a catching intro. The intro should not be too long, and it should make the audience want to stay for the rest of the video. InVideo offers users a variety of intro templates. One can sign up to the website for free and customize these templates according to their liking. Having editing software for free plays a massive advantage as the person gets to modify their videos any way they want.
The tool also comes up with some of the best promo video templates.
What is a viral video?
One can refer to a video being viral when a handful of people start to share it all over the Internet. Making a viral video can bring more traffic to your channel. At times when we see a viral video on YouTube, we tend to check out the channel. This is how the channels gain more popularity and subscribers. Gaining a lot of viewers and subscribers can lead you to earn money through various sources. People who take YouTube as a full-time job often try to create viral videos as it earns them revenue through ads, sponsorships, and CRM.
How to make a video go viral on YouTube?
There are various tips and tricks on how to make a video go viral on YouTube. We will discuss some of them in this article that one can follow to make the video viral.
Use the right keyword for your video titles.
We know that keywords can play a massive role in search engine optimization. Make sure you do some research and understand the keywords that will suit your video. After finding those keywords, use them strategically to build a title. Make the title fun and easy at the same time; keep in mind to follow all the guidelines. Using modifiers in your title has also proven to attract viewers to click on your videos. Another point to keep in mind, try, and capitalize the first letter of each word in your title.
Use an effective video description.
Most of the time, content creators only pay attention to the video and its title. YouTube offers the content creator to put a description for their video. We tend to ignore the description box, but it is known to play a significant role in your SEO. One can write up to 300 words in their description. Make sure to utilize the space to write about your brand and industry by using all the phrases and keywords. You can also add various links that take you to related content or your website. Many users also create a link in their description box for subscribing to the channel.
Input the correct tags
Tags play a huge role in making a video go viral. In recent years YouTube has introduced the feature for uploading tags for the videos. It is essential to use tags related to the keywords as the audience can search for the video without any difficulty. But make sure you do not enter too many tags. Using too many tags can decrease the importance of it. Do some research and only opt for the keywords as tags for your video. You can also use quotation marks to indicate multi-word tags.
Create videos for mobiles
 Nowadays everyone has a smartphone. People use phones more than computers to use YouTube. Hence it is necessary to use a video editor that can make videos of dimension 1:1. According to a study, the average viewing time for mobile users is 40 minutes. Mobile has a top priority for YouTube.
Release the videos on Monday or Tuesday
You should be aware of which days to upload the videos. Although we might not take this as an important aspect various days of the week can play a role in making your video go viral. During the beginning of a week, people tend to spend more time on YouTube while working. Try to upload your video at the beginning of a week so it can have the weekdays to gain momentum. Ignore uploading on weekends and holidays as the traffic is not much on the website.
Create shorter videos
People don't like to spend their time watching a long video. They often tend to click out of a video if its more than 10 minutes. Try to create shorter videos, such as 2 minutes or less. People tend to watch more short videos and share them with their friends and families. This can make your channel gain more traffic.
Talk about your story.
People enjoy listening to stories. This is the reason most of us spend time watching TV shows or movies. Telling a story can keep the audience entertained. Talk about any incident that changed your life or something that had a positive impact. This will make the viewers intrigued to watch the video and share it with their close ones.
Make sure your videos are excellent.
A video won't go viral if it's not good. The most important part of making a viral go viral is to create an excellent video that people will enjoy. Make sure your video is polished and edited well. Do some research on how to create a good YouTube video before recording your own. Talk about a topic that people enjoy and spread positive emotions.
comments