SMB-Owners and Online Security – 5 Key Tips for Responsible Online Behavior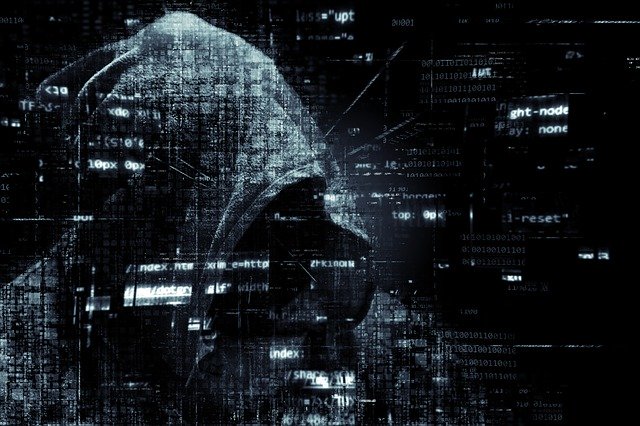 The number of newly launched SMBs is proportional to the increasing number of online threats and attacks. It is one of the basic laws of the economy: the higher the demand, the higher the number of interested parties.
This is why beginner SMB-owners should pay special attention to their online behavior. It would be a shame to lose important business data or, even worse, any financial assets due to online carelessness.
What's also important is to instruct your employees on how to behave in a responsible and secure way when performing their online business tasks.
In the next few paragraphs, find out more about the key tips for responsible online behavior.
Updated protection tools and continuous backup
When a business owner starts hiring employees, it's a sign that the business has taken off successfully. The more workload you manage to negotiate, the more employees you need to hire.
But there is another formula: the more employees you higher, the higher the risk that business security will be exposed to online threats.
That's why every SMB-owner should bring their internal Rulebook on Internet security, like this guide published by the Australian Government. It needs to contain all the rules and tips for reasonable and safe practices for employees when on the Web.
For starters, you should set all the protection tools, such as antivirus, antimalware or firewalls on your office computers, to update automatically.
What's more, you need to ensure continuous backup of all the vital business documents created on your business premises. For regular updates, use one of the numerous cloud solutions. For more sensitive data, go for traditional backup on in-house external hard drives.
Training on passwords and usernames
In this day and age, we expect that everybody who is applying for a position in the IT-industry knows the basics of online protections.
However, this principle can vary, especially because different IT-ventures can have different sets of security rules.
Because of that, it would be wise to organize a training course on Internet security for your new employees.
The most important elements of these sessions should be the use of usernames and passwords online. Some businesses have the practice to assign each employee with a username and passwords. This centralized approach is the most effective one for business owners and managers. And it's efficient for IT-enterprises dealing with regular business operations.
As opposed to that, businesses that deal with more sensitive data might opt for a different approach to passwords and usernames. Each of their employees should come up with their own username and password.
Also, apply the limit of duration for your employees' passwords, both for accessing the computer and for their online services. They should change their passwords every couple of weeks.
Mind pop-up windows and suspicious emails
You need to warn every new employee that comes aboard that they should under no circumstances open emails from unknown senders. Many data thieves use infected emails to get into business systems. Once such a mail is opened, it serves them as a tunnel through which they can reach all the data on your office computers, drives, and servers.
Apart from that, highlight that registering to any websites via pop-up windows is strictly forbidden. Your employees' business email addresses should not be revealed in any such way on the Internet. Every business uses a particular email system, such as Business Gmail, Outlook or any other option.
No other system should be used for business purposes. Also, employees must not register to any website or service without prior consultations with the security department or the business owner.
Avoid public Wi-Fi connections
Many business owners allow their workers to work from home to follow the fashion of flexible working hours.
Moreover, many people work remotely today.
These two groups of workers are likely to work from cafes, restaurants, and other public places. While this is acceptable (as long as no one steals their business laptop), they shouldn't use public Wi-Fi connections. Such free connections are easily hacked, which enable hackers to intercept the data you're sending from your computer.
Tell your employees to always use encrypted Wi-Fi connections. Another option is to use a portable USB-drive for a secure Internet connection. Of course, the expenses incurred by the use of such devices should be covered by the business owner.
Use visuals from trustworthy sources
Many small businesses rely on their internal portal and applications to make business operations simpler for their employees. They often rely on online templates and free visuals to reach that goal.
If you want to make the usage of these features convenient for your employees, simplify these elements and always pay attention to their sources.
As suggested by the Web Houston-based design team, using simple visuals from trustworthy online places and keeping them protected by encryption and firewall is a win-win situation.
On the one hand, your employees and customers will be able to use them without any problems. On the other hand, you'll reduce the chance of uploading infected visual content to your website.
Conclusion
Employees are equally responsible for online security as their employer. While business owners and managers bring the rules and instructions on security, all the interested parties need to follow them.
What's more, every new employee needs to sign documents in which they confirm that they've understood all the terms and conditions related to online security. Business owners need to include the potential penalties for people who don't follow the rules, as well.
All these features should help your employees behave responsibly and securely in the online business environment.
Author Byline: Liam Collins is a tech pundit and Web enthusiast working at TuiSpace.com. He spends most of his time reading and writing about the current affairs in the world of information technology. When he isn't working, he likes going for long bike rides and walks in nature.
comments