What do we know so Far About The New Tesla Cybertruck?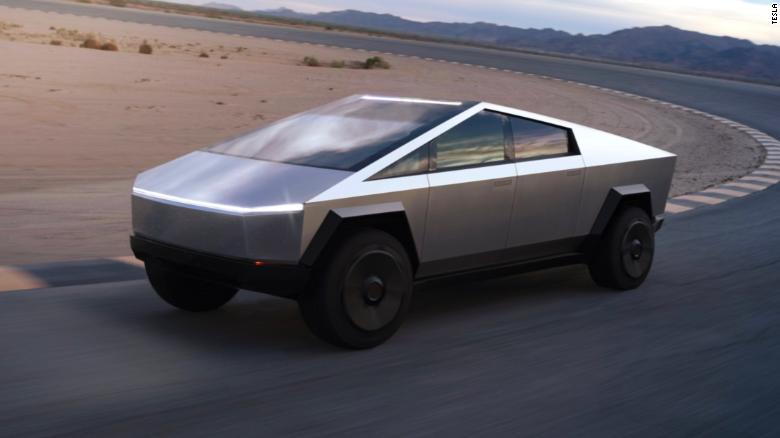 Tesla started in 2003 and came from the minds of colleagues Martin Eberhard and Marc Tarpenning. In 1997, they co-founded NuvoMedia, a company that launched one of the first eReaders in the market, the Rocket. In 2000, it was sold for $187 million and they were able to embark on another market: electric cars.
The name is a tribute to the scientist Nikola Tesla, revolutionary in concepts involving electric current and power supply, but who did not receive due recognition at the time.
Using electricity was not certain, the main goal was to have alternative energy ranging from natural gas to hydrogen. Once the source was decided, the second step was to well define the target audience. The company not only wanted to launch cars that were environmentally sustainable, but they should look good and perform well. If it was to enter this business, they should be the best on the market.
And continuing this line of thinking, even today Tesla keeps on surprising us. On November 22nd of this year, at a special event in Los Angeles, Tesla unveiled its new electric car, the much-promised pickup van that the company's founder and CEO, Elon Musk, seemed so excited to reveal.
The new Tesla goes by the name of "Cybertruck" and to say that it looks futuristic is definitely an understatement. Lacking any curved line and composed of straight elements only, the design seems evocative of science fiction films like 'Blade Runner' and will surely split Tesla's followers and car aficionados.
Some users rushed to make fun of it, comparing it with Lara Croft in the Tomb Raider 2D videogame. Yet, although not everything went as planned it is likely the new product will be popular soon.
The Tesla Cybertruck will be available in three different versions, all with Autopilot but with autonomous driving capabilities available for only an additional $7,000.
The first, with a rear-wheel drive engine, has a range of 402km and can go from 0 to 100km / h in 6.5 seconds. The second features a dual four-wheel drive engine and has a range of 480km with a capacity to go from 0 to 100km / h in 4.5 seconds. While the former will cost $ 39,900, the latter will have $ 49,900 in price.
Finally, the third version also features four-wheel drive but comes with a triple engine, allowing drivers to travel 800km on a single load, It will have more power than a horse competing in the Kentucky Derby race, allowing the Tesla Cybertruck to reach 100km / h in just 2.9 seconds. This version will cost $ 69,900 but will not be available until late 2022.
For the remaining two versions of Tesla Cybertruck, The Verge says the company is working to start production by the end of 2021. If you are interested in a Tesla Cybertruck, be aware that the company already allows you to make your deposit at a symbolic value of 100 dollars.
But be fooled if you thought Tesla would be happy to announce just one car. As Jalopnik says, on the company's website is also available an image showing how the back of the Tesla Cybertruck can be used as a tent.
This tent is taller than the car and can make room for a variety of kitchen appliances, including what appears to be a grill. Thought out for all occasions, Tesla even dared to go a little further by presenting its own ATV motorcycle which of course, is also electric.
If the inclusion of the tent and the fact that the Cybertruck was a pickup truck already made it possible to see Tesla's intention to take its cars to more rugged terrain, this ATV is a clear statement of that. The ATV can even be easily stowed in the rear area of the Cybertruck, allowing for flexible and hassle-free transport.
comments