Pickup Truck Parts and Accessories – Make Your Vehicle Look Unique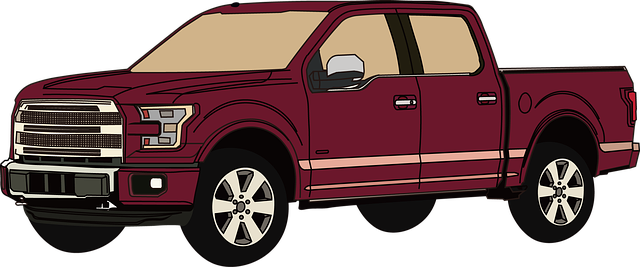 Most owners of different pickup truck models want to change their vehicle from the way the factory supplied it. Whether you use the your ride for cross-country play, for work or want to fulfill both the purposes, there is a large range of performances parts, customization products, and pickup truck accessories that can be found to make your vehicle stand out as something really unique.
When you want your pickup truck look and perform well, some of the unique accessories like Chevy pickup truck parts can be handy to customize it. In addition to find many parts or accessories from different pickup truck dealers including GMC, Ford, Mazda, Toyota or Chevy, you can also browse through the internet to encounter a much bigger range of items available. Likewise, you may also obtain some better bargains when spending this way.
Chevy pickup truck accessories often make trucks more useful and look great. One of the most often chosen accessories is a retractable tonneau cover that is used to secure cargo and hide the internal view. A hard cover basically works as a truck bed with a locking vault in order to ensure real security for what is being carried in the pickup truck. Additionally, tonneaus covers provide a smooth and sophisticated look to your truck as well as allow you to turn heads on the streets with no trouble.
There are numerous types of external truck accessories that can amazingly beautify the overall outer look of your vehicle. They include wiper cowls, visors, trucks steps, tire covers, tool boxes, truck steps, splash guards, roll pans, mirrors, air dams, bug shields, fender flares, bras & masks, bumpers, graphics & emblems, hood ornaments, grille guards, wings & spoilers, racks & cargo accessories, and hoods & scoops. If you love customizing your truck, you need to look for accessories that allow to be chemically treated for your preferred customization option. Since not all Chevy pickup truck parts and accessories come with customization preferences, make sure you check out different picks to give the best look to your vehicle before making a final purchase.
In addition to various external accessories, there are many interior parts and embellishments that not only help you make your ride look praiseworthy but also improve its comfort level. Cargo trays & liners, 12-volt accessories, dash covers & trim, consoles & racks, floor mats, instrument panel covers, seat covers, steering wheel covers, and pet accessories are examples of some of the most popular pickup truck accessories. Also, towing accessories like hitch mounts, hitch wiring, tow hooks, hitch balls, hitch steps, winch accessories, winch mounting systems are also in demand amongst many pickup truck drivers.
If you are a pickup truck driver, it is very important that you have access to high quality pickup truck parts and services. Even though, trucks are famous for their versatile uses and durability, it is inescapable that they will require some sort of repair refurbishment. If your truck won't start, it really does not matter how beautiful it looks. For that reason, it is crucial that the electrical and exhaust systems of your vehicle are in good working condition. And once your pickup truck is fancied up to what your heart desires, take out your camera and get some beautiful clicks to show off your improved truck to everyone in your contacts.
comments