6 Tips to Manage PDFs More Efficiently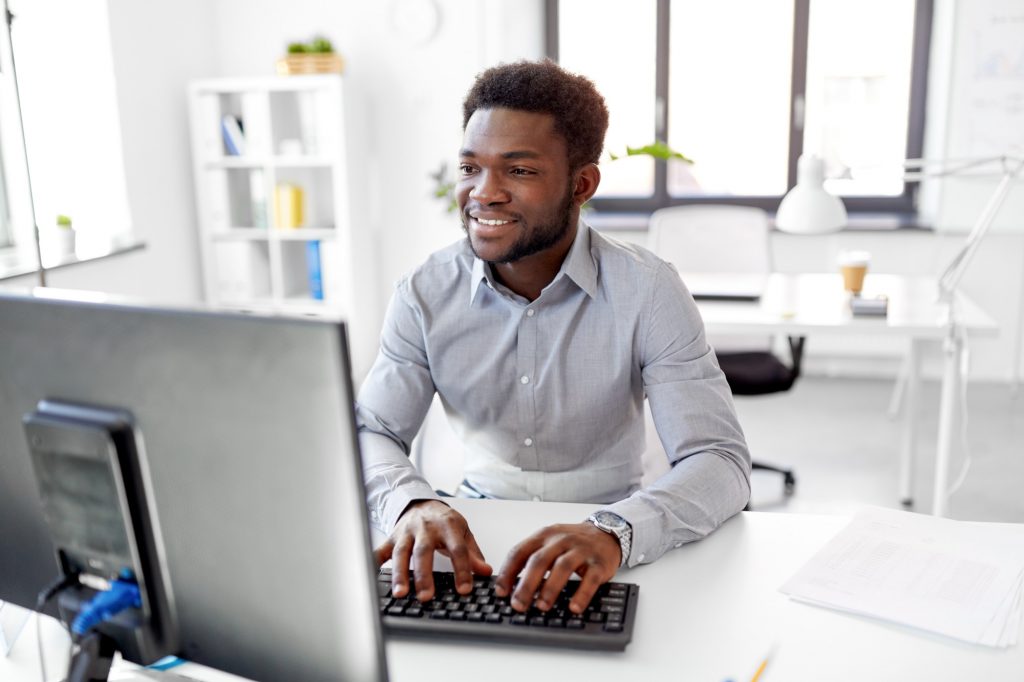 Are you running a business that involves tons of files and paperwork? Do you often deal with PDF files? Are you having a hard time managing them? 
The Portable Document Format or PDF continues to make its mark in the way businesses handle their files. It comes with numerous benefits with the main goal of providing fixed formatting. 
But the key to maximizing these benefits is learning how to manage PDFs more efficiently. So how do you do it? Continue reading below as we give you some of the most effective tips in PDF management. 
The Need for PDF Management 
But before we proceed with the tips, let us first touch on the value of PDF management. Today, more businesses are gearing toward greener solutions in managing their documents. Through PDFs, you can contribute to the reduction of paper use.  
But when companies go "paperless," you can expect your PDF documents to increase exponentially. You will receive more PDF files in your emails. In turn, you will also need to send them to different clients. Thus, you need to learn how to manage PDFs. 
Manage PDFs the Right Way
Through proper PDF management, you will become more efficient in handling files and documents. Here are six of the best tips to help you manage PDFs the right way.
Delete Some Pages
To kick off your PDF management, you can start by removing pages that you no longer need. There are a few ways of deleting pages. These methods, however, depend on the current programs that you have on your computer. 
If you are a Mac user, you can use the preview function to delete some PDF files. Simply right-click on the files that you wish to discard. Choose "open with" then hit "preview." 
Head on to the "view" menu on top and choose thumbnails. From the thumbnail view, you can tick the items that you want to delete. Select those files and go to the "edit" menu. 
Complete the process by selecting "delete" to discard the files that you picked. 
If you are a Windows user, you can use the Adobe Acrobat to delete PDF files. But first, make sure you are using the paid version instead of the free Adobe Reader. 
Go to the left-hand side of the screen and click the "page thumbnails" button. From there, you can see all the pages in thumbnail form. Simply tick the pages that you wish to discard. 
Hit the "delete" button at the top of the pane to complete the process.
Merge for Efficiency
Apart from deleting files, you must learn how to merge PDF files efficiently. Merging is useful if you have several documents that you scanned at various times. You can compile all of them into one PDF file to save space. 
Merging also helps you create more solid presentations for your clients. Merging allows you to represent several files in one offering. 
The first step is to convert the files that you want to merge into PDF forms. To make this step easier, you can use a PDF editor that supports file merging. 
Open your Adobe Acrobat and hit "tools" at the top left-hand portion. Click on "combine files." Now click the "add files" button and tick the files that you wish to merge. 
Thereafter, hit "combine files" at the upper right portion of your screen. Complete the process by hitting "save as."
Use a Management Software
PDF management has come a long way. Today, there are management software options worth checking out. If you are using Mac, try the PDFelement Pro. This offers enterprise-grade solutions at a very competitive price point. 
It allows you to convert PDF files into different formats. It lets you batch scan documents for PDF conversion. It also organizes and shares your PDF documents. 
If you wish to streamline your company's workflow, the M-Files DMS is your best bet. The software allows Windows Explorer integration. It gives you offline and online remote access to your PDF files. 
You can also perform quick searches via metadata. You can also use it alongside all Windows applications. 
Another option is the eFile Cabinet. This is perfect for companies who are looking to go paperless. It allows you to store your documents in the cloud. You can also share files regardless of the size. 
Furthermore, you can create document templates. It also comes with a free mobile app for remote access. 
Additionally, you can also consider using a PDF library. This allows you to create, edit, and export your PDF files. Click on the link for more information on the benefits of installing PDF library.
Learn to Rotate
This is one of the simplest but most useful tips in PDF management. Rotating PDF documents is helpful whenever you receive images that are upside down. 
You want your documents to come in the proper orientation that you need. To pull this off, you need to have Adobe Acrobat Pro on your computer. 
Head on to "document" then click on "rotate pages." Choose the direction of the rotation that you want. Some programs like the Adobe Reader come with a rotate icon that you can click at the top of the pane.
Sign It
You don't need to print the PDF document for you sign them using a physical pen. You can sign the documents electronically. 
To sign PDFs electronically, open the document on your Adobe Reader. Hit "file and sign" on the right-hand portion. Click on "sign" then choose "add signature." 
Click on "type" or "draw." By choosing the latter, you can affix your signature using your mouse. You may also select "image" to upload your scanned signature.
Going Mobile
Last but not least, you need to use your mobile phone to manage your PDFs. If you are using an iPhone, you can open and save PDF files on your device.  
Open the PDF from the email and give it a long press. Tap "share" and hit "save file." You can also save the file in your Dropbox or Google Drive. 
From there, you can share the file or print it if need be. 
Expand Your Management Knowledge
Learning how to manage PDFs is simple. But the benefits certainly go a long way. In a fast-paced world, you need to improve your document management skills for better efficiency. 
We invite you to read our other articles on improving workflows and office systems. We discuss different topics and provide tips that will help you and your employees become more efficient and productive. 
comments