How to Create an Awesome Company Culture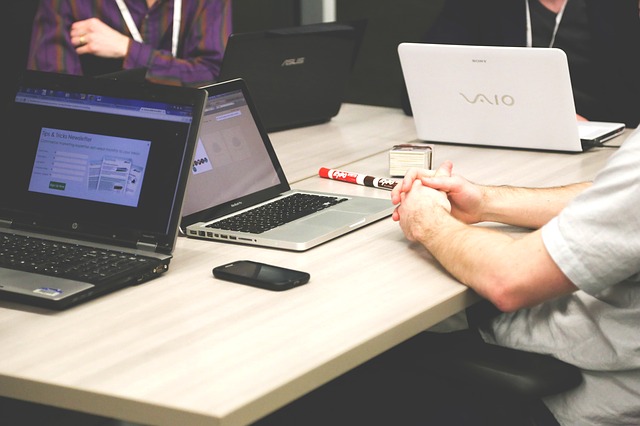 Culture… it's a pretty tricky thing to define, both out there in the wider world and in the microcosm of your office headquarters. It's a lot bigger than simply the way we dress, communicate, and the little rituals and routines that form wherever a group of people get together.  
And while an awesome company culture might be hard to pin down, it's one of those things we all recognize instantly when we see it – or perhaps more accurately, feel it. Study after study has shown the benefits of more engaged, happier employees on the success of the company they work for – and promoting a really positive company culture is one of the best ways to achieve that goal. So how do you go about it?     
Be open, transparent and approachable as a leader
Practically all employees, particularly the younger generations, appreciate transparency from their leaders – both about their own role, and the ambitions of the business as a whole. 
This becomes even more important when the company is not doing so great. For example – hearing that sales are down for the sixth month in a row through the grapevine, rather than getting the news in an honest and reassuring manner from the CEO, is far worse for morale.     
In tough times, being transparent and encouraging employees to come forward with any suggestions they have makes them feel empowered rather than like they're being kept in the dark about their own futures. And in good times, celebrating your success together (and taking the opportunity to thank your employees for their input) is great for team spirit.    
Help each employee on their career journey
Few things motivate people more than someone they respect showing a genuine interest in their future, and a willingness to help them succeed. If you're not aware of the aspirations of each of your workers – from the most junior intern to the department manager who's been with you for years – you can't possibly see where your goals as a company might overlap with their own. 
Whether it's in-person or through your HR manager, make sure you're providing opportunities for all staff to come forward about additional training or learning they'd like to undertake. If that junior intern dreams of a career in marketing, for example, you could start crafting a path up through the ranks that will lead them to a suitable position with your marketing team when the time comes.   
Offer parental leave for all
One of the biggest issues in the zeitgeist right now is the gender pay gap, and the role of individual companies in helping to narrow it. At the very center of the issue is that society at large still sees childcare as the responsibility (often the sole responsibility) of mothers. By taking a forward-looking approach and offering equal paid leave to both moms and dads to be, including those who are adopting, you're doing a lot more than scoring points. You're also sending the message that you want all your employees to have a good work/life balance, and that you understand the importance and value of family.    
Start a company wellness program
It shouldn't come as much of a surprise that healthy employees are more productive, have more energy and take fewer sick days – all of which is good news for the company as a whole. Here are a few tactics you could try: 
Bring in the occasional health or nutrition speaker to give your staff some tips and inspiration

 

Offer free healthy snacks that your employees can complement their lunch with – such as fresh fruit and crudité-style veggies

 

Start a lunchtime walking group

 

Offer support for those trying to give up smoking 

 
Offer greater work flexibility 
Offering employees more control over when and where they work can be tremendously beneficial to morale, which is ultimately where a positive company culture stems from. Experiment with letting more staff members work from home some of the time, or work out ways you can help them better fit their working hours around their other responsibilities. Thanks to technologies like Skype and affordable laptop rental services, your workers don't need to be in the office to be part of the team!   
Incentivize employees to think outside the box
Another way to create a really awesome company culture is to let your employees help you do it! Whether it's making suggestions on how the office could be reorganized to create quiet spaces for concentration, or bringing a new cost-saving solution to your attention, every worker should be encouraged to speak up. Always try to offer something of equal value in return – whether that's a financial incentive, or just an afternoon off.       
Create low-key group activities that encourage socializing
While people may spend a lot of time getting to know colleagues in their own department, there are likely others they rarely have a chance to interact with. Keep this in mind when organizing company events, and try to find ways to encourage different teams to mingle and form connections.   
comments