Looking for a New Graphic Design Program? The 7 Best in 2019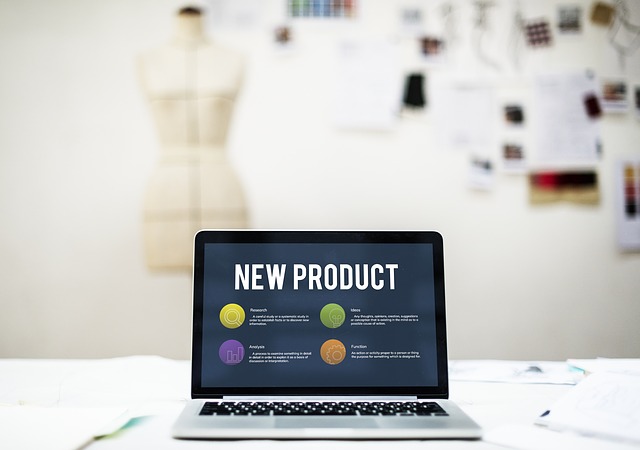 Finding the right tool for graphic design can hold for a lot of factors. Which ones have the best set of functions and tools? Which ones offer ease in navigating the interface and do they run on the OS you use?
These questions are among the things you sort through when looking for a program. This especially counts for one needed to create visuals to catch everyone's attention. Whether you design a website or a poster, you need the best program that can let you bring out the style you want.
Let us look at 7 of the best graphic design programs that you can choose from. 
1. Photoshop
This graphic design program tends to be the first one in mind when it comes to photo editing. Even if you are a newbie, knowing how to use Photoshop could open doors for you. With its tools, you can design websites, posters, icons, and more.
When people think of photo-editing, they often think of Photoshop first. It's one of the oldest in the industry. This tool pioneered tools like the clone stamp and the ability to correct colors or use a magnetic lasso around objects.
It also works for video editing and it's also integrated well into Adobe Premiere Pro. 
The advantage of this program is that it can run on both Windows and Mac. Thus accentuating the capabilities of both machines when editing and rendering the images. You can even customize it further using plugins.
While it is a good starting point for beginners, the interface looks rather daunting. It may even need some tinkering or a look at a few tutorial videos.
2. InDesign
Like Photoshop, InDesign is another tool released by Adobe for use with graphic design. While Photoshop focuses on photo editing. InDesign shines when it comes to layout design. 
This makes it an ideal graphic design tool when used for online magazines.
You can also use it to create layouts for brochures, book covers, and even digital magazines. One standout feature is in its drag-and-drop approach with layers. The easier interface makes the tool perfect for amateurs to try out.
However, when compared to other graphic design programs, InDesign has rather limited tools for creating graphic and it's not as powerful.
3. Illustrator
Illustrator holds a different specialization compared to Photoshop and InDesign. This Adobe product focuses on vector graphics. This makes it perfect for creating sketches, illustrations, and even topography. 
Illustrator happens to be a great tool for use with designs for brand logos, websites, video games, and for print.
The advantage of all three Adobe products lies in integration. It's easy to shift from one program to the other and you can import projects across all three as well.
If you are still starting out, the learning curve might be rather steep. You will also need to be rather meticulous with details as Illustrator can be rather precise.
4. GIMP
If you are looking for other tools aside from Adobe Photoshop, you can also try out GIMP as an alternative. The GNU Image Manipulator Program runs on Mac, Windows, and GNU/Linux. This makes GIMP a versatile program due to its cross-platform capability.
It has a bright and modern UI and boasts its ease of use. On top of that, it provides customization to suit the needs of each designer or user. 
When it comes to the features, its photo manipulation feature provides immense clarity. Among its notable functionalities include noise reduction, image enhancement, color adjustment, and customizable brushes.
What sets it apart is in its open-source nature, making it a free alternative compared to the Adobe products. Many refer to it as the closest rival to Photoshop but it does lack a few of Photoshop's more powerful capabilities.
5. CorelDraw
CorelDraw is another graphic design program you should try out. It's also a vector graphics editor like Adobe Illustrator.
It is also great for beginners to use due to the available training videos that it comes with. On top of that, the tools are more intuitive and they make vector object editing easier. These tools include the Twirl, Smear, Repel, and Attract.
One major downside is that it doesn't have a Mac version. Mac users need to install a Windows environment to run CorelDraw.
6. Inkscape
This one also stands as the alternative to Adobe Illustrator, due to its focus on vector graphics. One interesting note is in its cross-platform versatility. In this case, its availability on Mac, Windows, and Linux.
This tool shines in its ease of use when sketching, coloring, or making illustrations.
It also has a wide range of features that offer a degree of customization. This includes the ability to edit the source code and edit the gradients. Also, you can save your files in various formats like BMP, SVG, JPG, and so on.
One of its pros is that the program is absolutely free. The one major downside is that this program runs and processes slow.
7. Canva
Compared to the other graphic design programs we mentioned earlier, Canva stands out in being a cloud-based platform for creating professional graphic designs. It has a drag and drop editor that allows for easier use. It also features access to a wide variety of graphics, images, and fonts to use for your design.
Due to its setup, Canva works well for both professional and beginner designers. It works well for designing marketing materials, brochures, invitations, book covers, and posters. Due to its online nature, you can also set it up for collaborations.
Have You Chosen Your Graphic Design Program Yet?
With all of these graphic design programs to choose from, they all vary in style and specialization. Learning each of them and understanding their tools can help with setting up with the designs that you want. Whether you opt for brand packaging design or website design, there's something here for you.
With these 7 design programs, you have the option to pick any of them and see which fits your style.
Start Designing Today
Once you have chosen a graphic design program, check the features and see if it fits your style of designing and editing. You can choose to use more than one and see how they work together to produce what you need. You have a whole load of possibilities ahead with these tools.
Did you enjoy this topic? We also have a variety of guides and tips that you can check out today.
comments