8 Trends Changing the CPG Landscape in 2019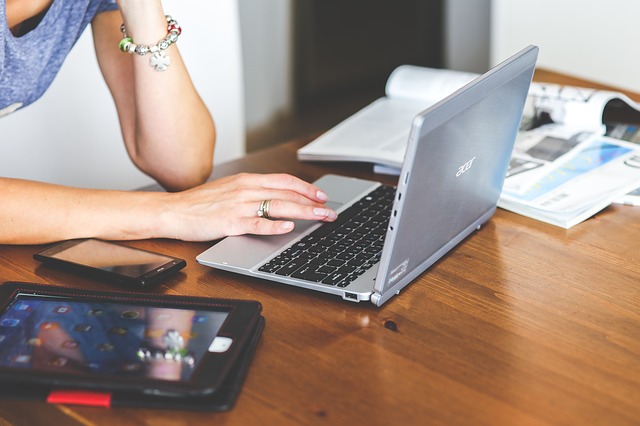 The consumer packaged goods industry is ever-changing. As new years approach us, different trends come and go or hold strong from the years before. In 2019, there's no exception to the evolving industry. 
With 2019 came new trends in CPG. As a CPG company, it's important to understand these trends, because they can teach us much about the industry. You'll need to know what to keep up with, what to invest in, and so much more. Knowing the biggest CPG trends of the year is a great way to ensure that you stay on top of the industry.
Continue reading below for 8 of the biggest CPG trends of 2019!
1. CPG Subscriptions 
The eCommerce industry has grown significantly over the past several years. Today, many consumers are making the switch to subscription services. These services offer convenience, affordability, and consumers sign up for them online. 
However, CPG manufacturers and retailers are suffering because of this strong competition. Consumers now have everything they need right at their fingertips as it's delivered right to their front door. Because of this, CPG manufacturers and retailers needed to step up their game by offering their own convenient subscriptions, and they did just that!
2. On-Demand Services
On-demand services have also become more popular among CPG companies. This experience offers consumers multiple services built into one. The services are on-demand meaning the consumer uses the services at his or her desire. 
For example, Tide recently launched its own on-demand service named Tide Cleaners. This service offers both on-demand dry cleaning and on-demand laundry services. This was a huge way for Tide to compete with other laundry services and other dry cleaning services that might not be using the tide laundry detergent. 
Now, Tide's consumers can still use the brand they love while receiving multiple services. 
3. CPG Branding and Packaging 
Branding and packaging is an important aspect of a product or service from the very beginning. And as changes in the industry come about, CPG companies are forced to adapt. This means changing the branding and packaging of their products and services. 
For example, because the eCommerce world has taken over the shopping industry, it's important for CPG companies to provide products that are easily shipped and delivered. If a product has packaging that cannot be shipped easily, then companies run the risk of delivering damaged products to their consumers. When this happens, not only are the consumers unsatisfied, but the companies are forced to spend more money on replacing the item.
Switching to lighter and more durable packaging is the best way to ensure safe delivery. Going green is another trend for 2019 and a company that finds any way to make their services or products more Earth-friendly is a company on the rise. 
4. CPG Products Purchased Online
That being said, more and more CPG products are being purchased online. As more consumers are turning to eCommerce, CPG companies are learning how to reach the consumers without the use of a middleman such as brick-and0mortar stores. The solution to taking the middleman out is using their own websites and marketplaces such as Amazon. 
This allows the CPG companies to ship their products directly to the consumers. This also allows CPG companies to open pop-up shops, work with partner retailers, and experiment with their distribution models. 
5. Focus on Brand Values and Authenticity 
A focus on brand values and authenticity is a trend that has been around since the beginning of brands in general. We know how important it is to show the value and authenticity that your brand has. However, 2019 has brought a few changes to this ever-lasting trend. 
As mentioned before, going green is a big trend worldwide. More people are beginning to understand the importance of protecting the Earth and all the living creatures on it. Because of this change, CPG companies are now becoming more sustainable and natural. 
Recycled packaging and all-natural ingredients are two ways that a CPG company can make the transition. Some companies even have a cause that they support and donate a portion of their earnings to this cause. 
6. CPG Algorithms and Remarketing 
With increased spending online comes a high return rate from online items. A high return rate for online items means CPG companies are driven to apply algorithms for remarketing and managing the reverse supply chain in a way that will bring in more profit. CPG companies are advised to find out more about managed service providers.
These providers help the companies manage the monitoring, cloud services, cybersecurity, and the CPG supply chain. CPG companies who work with managed service providers benefit from IT help in multiple categories for their business. 
7. A Future With Omnichannel Retailing 
The way to bring in more profits isn't to focus on one channel for reaching the consumers or the other. It's about managing omnichannel retailing. This is a trend that CPG companies have picked up on in 2019. 
Rather than focusing all efforts on offline marketing or online marketing, CPG companies are now putting equal effort into both methods. The more channels a company has to reach their consumers, the better chance the company has at selling more products or services. 
8. Rise of Smaller Brands 
Small brands are on the rise in 2019. Smaller brands have made their mark in the industry by addressing the weakness is bigger brand products, correcting them, putting a new spin on them, and releasing them to consumers. With that being said, more consumers are seeing the worthiness of trying out these new similar products offered to them by smaller brands. 
CPG Trends of 2019 Worth Knowing 
These 8 CPG trends of 2019 are worth knowing about. If you're a CPG company yourself, then it's important to know your competition and what you need to do to ensure that you stay on top of all the latest trends and changes in the industry. 
Interested in more tech topics? Keep checking back with us regularly to find more interesting posts!
comments