8 Key Tips to Consider When Buying a Drone in 2019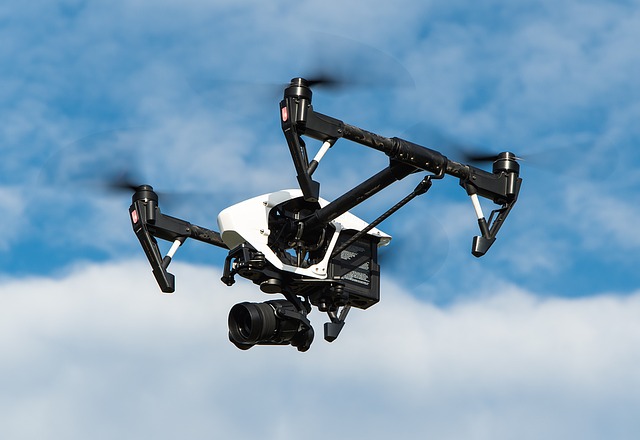 By 2020, there will be 7 million drones in the U.S.
While many people use droning as a pastime, drones have many career and skill benefits. You can use a drone for photography, videography, protection, and much more.
Before buying a drone, you need to ensure the drone you're looking at is top-notch. If this is your first time shopping for a drone, you may not know what to look for. Don't go into this important purchase uneducated.
If you're buying a drone, take a look at these eight tips first. 
1. Know the Range You Can Control
One of the benefits of droning is you can fly your drone to insane distances — and you don't even need to be preset!
This is why many droners fly their drones extremely high up, above the water, in mountainous ranges, and other unseen places.
Before you start flying your drone all over the place, know the distance you can fly your drone. The distance means the farthest your drone can travel to where you can still control it.
You should also have an idea of the range you want for your drone. For example, if you're only a hobby droner, you probably don't require as long of a distance as a security firm who needs to monitor far away and remote areas.
2. Check for Any Advancements
The drone market is under constant innovation. Before buying your drone, research these advancements and see if they apply to the drone you're looking at.
For example, modern drones come with a plethora of features. This includes GPS tracking and matching weather conditions (we'll get more on that later).
You'll also want to look at how these advancements reflect your droning purpose.
For example, if you're looking for a traveling drone, many manufacturers make travel drones lightweight for easy travel.
Keep in mind, a drone with more advancements will naturally be a higher-end model. You should also keep your price range in mind.
3. Camera Type (If Applicable)
If you're droning for photo and video purposes, you'll also want to look at either the camera included in the drone or if the drone is optimized for camera use.
If you're using a drone with a built-in camera, research the camera's function. Is it a 4K camera? Does it record both video and take pictures, or one or the other?
If the drone you're looking at connects to a camera, ensure your camera qualifies for drone use. For example, many GoPros are optimized for drone use and not bulky DSLRs.
4. Look At the Speed and Height Specifications
Each drone comes with different maximum speed and height requirements. You should take a look at these specifications and know which one you need.
Some users will benefit from drones with maximum height ranges. For example, if you use drones for video, you'll want a drone that can fly to great heights and capture a wide range of footage.
For speed, most drones go 10-15 MPH. Some drone footage requires better speed requirements. For example, if you want to participate in drone racing, you'll want a drone that has the fastest speed on the market.
5. Battery Life
Always know your battery capabilities before buying a drone. This way, you know how long to take your drone out and you'll know when it's time to recharge its battery.
If you're only a hobbyist, you won't require as long of battery life as if you used your drone professionally.
The time it takes to charge is also a key consideration. If you frequently use your drone and will probably use it beyond its battery life, you'll want a fast charging drone to ensure you can immediately take it out again fully charged.
6. Live Feed Capabilities
If you're using your drone for video and photo purposes, it's best to purchase a drone with live feed capabilities.
This means you'll be able to see what your drone is recording in real-time. You can see the footage on your smartphone, computer, tablet, or whatever device is connected to your drone.
Keep in mind, this is a feature subjected to high-end drones and camera-specific drones. This feature is nice for a drone hobbyist but is necessary for a professional drone photographer or filmmaker.
7. Replacement Options and a Warranty
This tip is self-explanatory, but it's essential we emphasize how vital it is to understand a drone's replacement and warranty options.
While drones are built to last, they won't last forever. You may have to repair or replace a drone part overtime. Some of these parts include its batteries, propellers, and other gear.
You may even replace your whole drone altogether. Research the drone's replacement and repair options.
What if the drone malfunctions or something else happens that was not due to mishandling?
Many drone manufacturers offer a warranty so you get a replacement drone or a complimentary repair. Always ask the manufacturer about this option.
8. Read Reviews
While this advice is key for all purchases, it's especially important for drones.
Many drones sound perfect in their product descriptions, but do they really live up to their performance? Some drones have underlying problems that reviewers can address.
Some of these problems can include difficulty flying, not sustaining a good connection to your device, controlling issues, and other problems.
In addition, some reviewers may also point out good tips such as "not a good drone for beginners."
Where do you look for reviews? Plenty of sources online offer honest reviews from consumers. See here for more information.
Buying a Drone Isn't Difficult!
Droning is becoming a common pastime and drones are used for more professional purposes. If you're buying a drone, use these tips to ensure you buy the best drone.
Need more drone advice and other news? We offer different resources for drones and other gadgets. Continue reading our blog!
comments