Why a Fireplace Screensaver Is a Must for Your Big Screen TV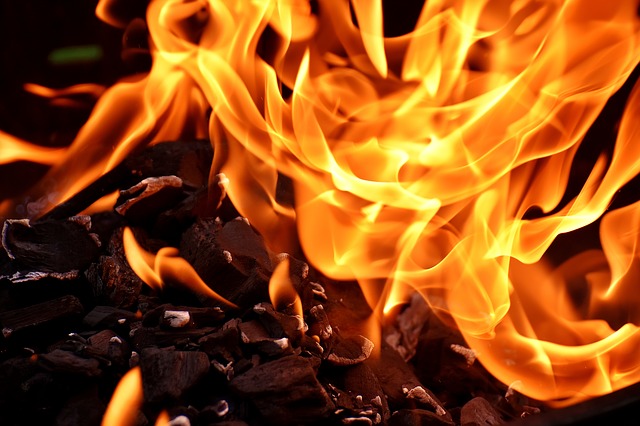 It is in human nature to search for more and better. When you have achieved one milestone, you instantly have a new one to achieve next. So, now that you have a big HD or 4K TV in the house, the next thing you want to do is to use it in all the unique ways. Yes, your TV can be much more than watching movies or your favorite sports events. The best alternative use for your big screen TV is to use it as a fireplace with a fireplace screensaver. Let's call it a necessity and not an optional pick. Here's why:
Why Get a Fireplace Screensaver
It Brings in the Coziness
A fireplace in the house is not exactly a way to keep the entire house heated in winters. Instead, it serves the purpose of a corner in the house that's cozy enough for everyone to sit and have a good time chatting and sipping coffee. It is also the perfect place for a romantic couple to spend a few intimate moments together. With the yellow flame of the fire lighting up the room, you have a perfect cozy place to have those special moments. The bigger your TV is, the bigger the fireplace will be.
It Is Safe
It is much better than real fireplace because it does not have any safety hazards for you to pay attention to. It is a display screen in your TV and that's about it. However, the creators of the screensavers pay attention to the finest and the tiniest details to make it look nothing less than a real fireplace. There is no fire to put out or smoke to worry about. There is no fear of carbon monoxide endangering the lives of the residents. In fact, there is no hassle of bringing in the woods, the oil, and other supplies.
It Is There When You Need It
Because you don't need any supplies to turn on the fire, your fireplace screensaver is always there for you. When you want to create the perfect cozy atmosphere in the house, you just click a button on your TV remote to have the screensaver on the screen. Once clicked, it will be there in all its blazing glory to make your house a warm and cozy place to live.
It Crackles
You are not always going to look at the fire while it is burning only to force yourself to believe that it is real. The free fireplace screensaver even has sounds accompanying it. With the crackling sounds coming from the burning wood, this screensaver makes you feel its presence even when you are busy in your conversations.
Get Yours Now
It is amazing that you can choose from many different screensavers to replicate a real fireplace. You don't even have to spend that much money which you otherwise have to spend on a real fireplace. If your TV can turn into a fireplace, why not do it? So go ahead and get this screensaver right now and make your tonight's dinner special with your loved one.
comments