5 Trending Careers You Can Train for Online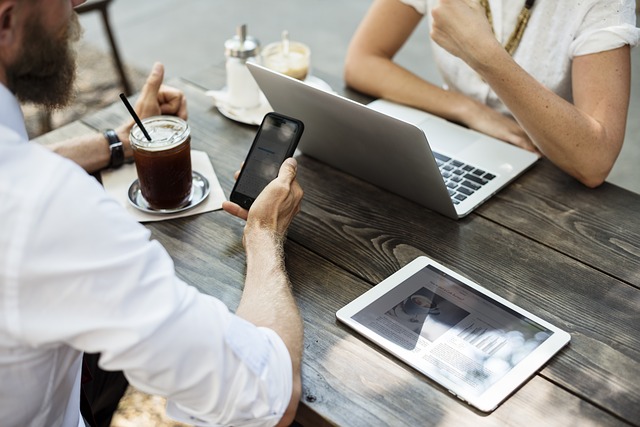 The world of careers is constantly changing, rapidly keeping up with all the digital advances and expectations. Each year, we see a different list of trending careers – careers which suddenly become more in demand due to a growth in technology or a booming lifestyle trend, opening new interest.
The positive of our ever-changing working world is that it opens the door for new career changes, a chance to better our salaries, and more job satisfaction for those who want to be part of a faster-paced industry. Although the hot list switches up annually, there seems to be a trend: IT, engineering, and E-commerce based jobs have been topping the trending careers list year after year. Here are five key careers expected to be staying strong in terms of DEM and for the foreseeable future.
Veterinary Technologists and Technicians
Just like doctors constantly require help from nurses, and teachers need teaching assistants more than ever, there has been a surge in veterinarian help. This has developed a growing need for veterinary technologists—known as vet techs for short. As more people are owning pets and with animals living longer, vet techs are often based in small-animal clinics that look after cats, dogs, birds, reptiles, and rodents.
This is a hands-on role which can also fast track employees onto becoming a Vet. Their duties span across collecting and analyzing samples across a broad spectrum to identifying the right medication and administrating treatment. They also provide full emergency first aid and x-rays, easing up some of the tasks that the Vet would normally do.
You can now gain the necessary qualifications to become a Veterinary Technologist via online courses, which may require gaining work experience alongside this.
Engineering Experts
Engineering has experienced a period of healthy growth for a long while now, which doesn't look to be slowing down any time soon. It is a wide span area, in which engineers specialize in making anything theoretical turn into practical methods. The beauty of being an engineer is that it covers a wide range of specialisms, from software and electronics to civil and mining.
As the world constantly develops and evolves, most areas of engineering are on the increase, but those of software, civil and alternative energy are the most in demand.
One particular area is software engineering, along with the need for more data science experts. An engineer specializing in data science and software will use engineering practice to develop new software using large data sets. A degree and a master's degree specializing in software or data science would be required for this.
The need for civil engineers is also increasing year on year due to constant improvements being made to our cities and towns, buildings and new developments, and the design of bridges, buildings, tunnels, stations, car parks, and railways. Again, this subject area needs those highly skilled in maths and with a specialized degree, in which you can also get a civil engineering online degree.
And lastly, the need for Alternative Energy is one of the newest areas for growth, as there becomes a growing demand for renewable and alternative energy sources globally. This includes seeking more professionals skilled across solar and wind energy practices, tipped to rise steadily over the next few years.
Event planners
In a world where businesses are constantly seeking to grow and push boundaries, the events industry is soaring. This means that over the past decade, the increase in large scale weddings, conferences, exhibitions, and ceremonies is highly visible, with events popping up all over the place.
With people's busy and demanding lives, the need for skilled event planners to coordinate every detail has become as essential. They manage the event planning process from the very beginning planning stage right to coordinating the final event.
The professional will work to source and secure locations, venues, find speakers or entertainment, look into accommodation, and work with various vendors to name a few. Event planners much have exceptional organization and communication skills, ensuring the client's expectations and budget are always met. Event planners are now offering online services, making it more affordable for people who are constantly running events.
Home health and elderly care
As we are fast becoming a nation who are living longer, there has been a rise in the need for home and elderly care. The role is extremely varied; carers can be visiting the homes of people who have mild or severe disabilities, cognitive impairment, or chronic illnesses, who all need assistance with daily living.
This job combines the need for a diploma qualification, which is just as important as personality skills. It is a role which requires a thoughtful and polite approach, along with bags of patience. As you typically need at least a diploma, there are online courses available which provide successful completion of online training programs specialized in various aspects of care.
Mobile App Developers
Mobile app developers are skilled to build, develop, and design new and existing products across phones and tablets. The specialist usually works for large tech firms or creative companies working on telecoms, gaming, advertising, and marketing, who recognize that mobile is one of the most powerful content distribution channels.
Developers in this area are more in demand than ever before as our mobile devices become more advanced year on year. Companies who specialize in the advancements of mobile applications and apps are constantly growing, meaning that a career in mobile app development is in demand.
Most people who work in this sector have had a background in software engineering or computer science first. However, colleges and universities have now started to offer a degree in mobile development, and it's also become a newer subject appearing via online learning. This way, mobile app development can be studied in your spare time or alongside your current job.
While the above are all excellent careers which are only set to boom into 2020, remember that finding a career you genuinely enjoy is key. Your career needs to slot in with your lifestyle and provide daily fulfillment. So, while it's worthy to explore the job industries which are only set to grow, it's just as essential these industries are right for you.
comments