Can You Still Earn From Amazon Selling?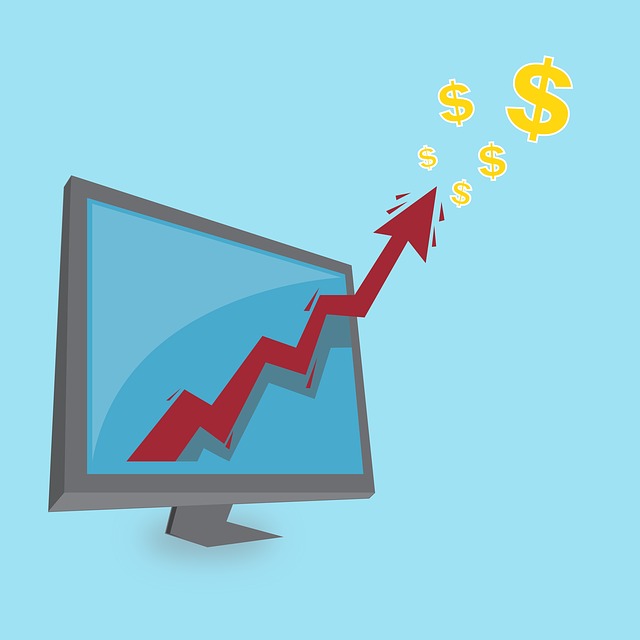 One of the best e-commerce platforms in the industry is Amazon. It is where millions of people from different corners of the world are making profits by means of product selling.
There are tons of successful sellers who managed to build a strong business foundation by selling products. But, the real question is —  can you still earn money from selling on Amazon? Is the selling hype really that true?
The answer is pretty simple. Amazon will not be named as "the best" retail service platform for nothing. It is truly a place packed with tons of profit-earning opportunities for sellers out there. There are various ways for you to earn money on Amazon. It does not focus on selling products alone. You can also join and leverage their affiliate program or their awesome merch by Amazon. These are amazing programs you can be a part of to be more profitable.
There are definitely more ways for you to earn money. Let's get to know each one of them below.
Retail Trading
Retail trading or retail arbitrage is the simplest and easiest way to earn money through Amazon. It goes like this, go find some stores near your place, buy products at a good discounted price then resell them for a higher price on Amazon. Stores such as Walmart, Target, or TJ Maxx are some store examples where you can find amazing deals.
See another interesting post on FBA Calculator Amazon which is quite insightful. 
You can at least buy a couple of discounted products, 20 – 30 is enough, then create a free account on Amazon. Once done, you can start selling the products. This is a great technique since you don't have to pay shipping fees and third-party manufacturers. Though this is an easy way, it is somehow a bit risky.
Some nitty-gritty you need to know:
Make sure to list the products as "used."

Since you can't hand out an invoice for the products you sell, you must list the products as used, otherwise, you will get banned from selling on Amazon.

Provide proof of purchase.

For you to be eligible in selling retail arbitrage, make sure to provide a proof of purchase from the distributor. Although Amazon will allow you to list your products without obtaining any proof of purchase, however, there is a higher chance you may encounter issues with manufacturers.

Stay away from big brands.

Big and well-known brands are definitely a no-no.

Be careful with categories that are restricted.

Some categories on Amazon are restricted. Therefore, always know what products are allowed before selling them directly to avoid problems.

Not a feasible model for business.

This is not an ideal business to make for long term aspect. There is a possibility you will not be having a sustainable supplier, hence you need to look for other product sources.

Earned profit is not that huge.

Retail arbitrage does not provide you a good value of money. It is definitely not high, unlike other Amazon business platforms.

Always consider the area you are selling from.

In case you are selling on the outskirts of the US or UK, this technique may not be that feasible as the cost for shipping would be tremendously high for such a small margin profit. Though there freight companies that offer reasonable costs like

FBABEE

.
Online Trading
Just like with retail trading, online trading or online arbitrage is a method where you find products and resell it at a higher price on Amazon. The only difference between online and retail trading is that in retail you will do product sourcing from various physical stores while you hunt online products for online trading or online arbitrage.
Some nitty-gritty you need to know:
Take note on the product prices.

To earn money on online trading, you need to look for products you can purchase at a discounted price or lower than Amazon's price range.

Avoid big brands.

Just like with retail arbitrage, do not resell big brand products.

What is applicable to retail trading is also applicable to online trading.
This method won't make you rich.

Yes, you can earn money out of this technique, but it is not the type of business where you can earn an excellent profit deal.
Amazon Affiliates
Another way to earn profit via Amazon is to become an affiliate. The affiliate program is a great way to earn money without you selling products. Moreover, if you already have a website and you want to make some money from it, this program can be a good asset.  
Some nitty-gritty you need to know:
Website optimization is a must.

Once you have determined the type of niche you want for your business, time to optimize your website or social media accounts/pages. Find the right keywords that can turn organic searches into potential customers.

Look for a niche that is cost-effective.

The most vital part to earn money via the Amazon affiliate program is finding a suitable niche to advertise. You will then create a website or social media account that revolves around that specific subject-matter. It is best to look for a niche your interested in and at the same time is cost-effective.
Merch by Amazon Program
This is another effective way to make money from Amazon without, again, selling products. Merch by Amazon is a program where you will upload your T-shirt designs on Amazon's platform with zero advance cost. For every customer purchase of your products, they will produce and deliver the T-shirts.
After you are done uploading your designs, you will arrange the colors and price. Basically, the amount of money you will get from this program depends on the T-shirt price you set. If you want to be a part of this program, you need to submit a request for an invitation since this is not publicly available. Amazon will decide if you are eligible to join after thorough application checking.
Some nitty-gritty you need to know:
Look for T-shirt designs that are profitable.

One thing you need to consider when looking for a T-shirt design is that not all people have the same design perspective. Just because you adore the design, does not mean it will sell. No, that is totally not the case.
You really need to provide products that sell if you want to earn on Amazon. T-shirts with the best-seller rank are what you need to look for. Once you found one, make similar designs.
Put design skills to advantage.

If you have a talent for designing, this is a great opportunity to make your skills profitable.

Look or outsource designers.

You can choose professional designers to work for your design online.
Conclusion
Amazon never ceases to amaze sellers from its various features. As you can see, selling your own products is not the only way to earn money from its platform. There are a couple of opportunities that both sellers and website owners can take advantage of.
As to how much money you can earn greatly depends on how much work and effort you make. Money does not come overnight. Nonetheless, if you want to become an affiliate or join the merch program, either way, can make you successful. Just thrive and work hard.
comments