5 Retail Automation Trends To Boost Your Business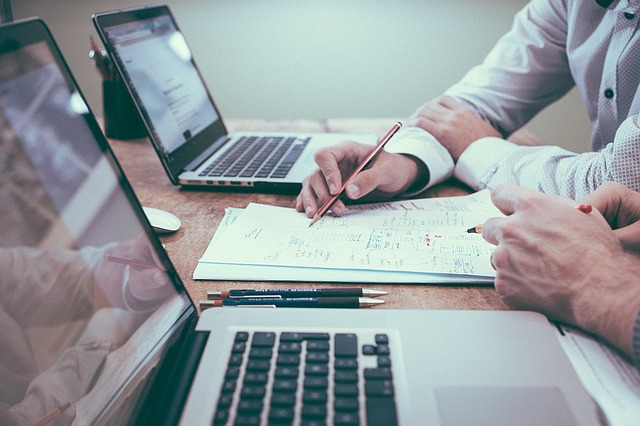 Automation in retail can help your business boost efficiency and growth. The solution offers different industries the same type of software and has huge exposure to different companies, so they are well-aware of who is doing what with their solution. This also helps them understand and predict what's really working. It allows them to share their observations so that customers get an idea about their expertise, experience, and intelligence.
1. Customization
Each company has different needs, so each one requires a tool that can be easily adapted and customized to cater to its specific needs. This is something to remember when it comes to selecting a software solution. One needs to understand if a POS system is easy to customize. Thankfully, the answer is resoundingly affirmative. Check Out TopPosSystem.Com for more detailed information.
A scalable system is great for a growing and expanding business. This is good news because there's no point in investing in a solution that can't be scaled.
Useful Community Forum
This is an automation trend to be aware of. It's a great way to engage users. Access to a community forum helps current and future customers connect with product experts through peer-to-peer discussions.
Implementation
Good automation ensures smooth implementation. You must always ask who will be responsible for handling the implementation process. A reliable automated solution provides answers to the question of how the business software will improve your bottom line and ROI.
Your provider should offer a structured, clear data conversion methodology that will enable easy migration of your information to the new system.
2. Automation of Engagement
Consumer engagement, thought to be a creative process in the past, can be automated. You can achieve this in the following way:
Use surveys: Customer surveys function as a medium to engage with customers and fetch actionable insights. You need automation for that.
Depending on the efficiency of the tool being used, automated consumer surveys can lead customers to CTA buttons.
Justifying shopping is a trend seeking to eliminate impulse buys. It aims to make shopping entirely context-driven. Contextual product recommendation is now dated. Rationalizing shopping to customers is the latest approach. The brand 7-Eleven offers customers promotions based on weather and location, a process that is heavily dependent on automation.
Most automated survey platforms have:
Proprietary metrics for measuring satisfaction
Customized survey templates
Email is a great way to engage with customers. An email drip campaign automates email marketing. From tracking email open and response rates to even suggesting the email headline, a drip campaign handles everything. Email marketing automation personalizes the email content.
The auto-responding feature can respond to customer queries and requests. A simple "Hello" or "Thank You" can turn customers on. Email automation informs customers about special offers and discounts, sends them birthday wishes, and uses demographic insights such as their nationality and age to create a personalized connection.
3. The Internet of Things
Experts inform that Internet of Things (IoT) components in the retail market are expected to reach $35 billion with a 20 percent CAG rate. Small retail businesses are ahead of their larger counterparts when it comes to IoT adoption. The IoT technologies used in the retail segment include
RFID
Smart devices
Non-Smart devices with sensors
NFC
Remote device control
Bluetooth and WiFi
Here's a list of functional areas where IoT is used:
PoS
Security
Vending machine
Advertising
Analytics
Inventory management
In short, small retail enterprises are using IoT for almost everything with or without physical outlets. Clearly, automation is the new thing. In the future, the IoT devices will be equipped with newer functionalities such as checkout and product search, and automation adoption will become standard. Who are the smart retailers? The ones who are already doing it.
4. Transparency and Convenience
Six years ago, Point of Sale (PoS) retail accounted for almost 95 percent of total retail dollar volume in the United States. Transparency and convenience are leading retailers to upgrade their PoS systems. Mobile PoS apps guarantee both. For small businesses, optimizing the retail experience is cost-effective, which is why they can leverage such apps.
Responsive PoS systems are even better. A lot of consumers still shop using their desktop devices even though mCommerce is growing. Responsive PoS includes these consumers. A lot of cutting edge PoS systems are responsive and equipped with unique features. One example is Shopify and its original templating language. The network of other Shopify designers is unique too.
Vend POS features a consolidated platform, from which you can manage your customer profile and your inventory.
5. Compatibility and Intuitiveness
Sadly, few POS systems excel in this respect. It is not clear what the minimum hardware requirements to install, implement, and run some POS systems on a server are. That said, if you aren't 100% sure that the software will be compatible with your existing system, we'd advise against committing to a system.
Do not hesitate to inquire if the software vendor offers specific hardware to install the software or it is sold separately. Ask the provider if the business application will run on your current workstations. Ask how much space the software will take on the disk drive and if you need to upgrade your RAM to successfully run the software for optimal performance.
Generally, POS software should be intuitive. Even a person without a technical background should be able to learn the ropes quickly and easily. However, you'd still need to know what it would cost if your automatic POS provider had to send a technician on-site to solve a problem concerning your business. You need to know if the software vendor plans to send a technician to resolve any issue that might surface in advance. The charges vary depending on the issue.
Final Thoughts
Customers are changing. Their views of brands are changing and their buying habits are changing. They are no longer responsive to promotional or branded content. Retail automation monitors this change and informs you of what to do to increase sales. For small retailers, automation is crucial.
comments