Essential Tools for Your E-commerce in 2019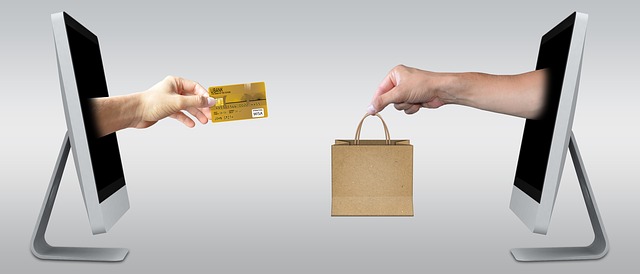 Starting up a successful e-commerce is definitely not the easiest task in the world, but luckily for you, there are lots of tools that will help make this task much easier! Before we get into the list of the most efficient and useful tools that every e-commerce owner should have up their sleeve, let's first categorize the tools you will need:
Research tools – the ones that will help you identify new opportunities in your niche, allow you to find out more about your competition on the market and help you improve your website
Website tools – the ones that will help you set up and manage your store
Marketing tools – the ones that will help you build your brand by spreading the word about your business, converting leads into customers, etc.
Business tools – the ones that will help you manage finances, logistics, and day-to-day operations
Analytics tools – the ones that will help you keep track of your e-commerce's performance, and will give you input on any possible leaks in your sales funnels.
Now, before you get into building your e-commerce's website, you should make sure that the site has the best WordPress hosting, and that it has a user-friendly interface!
Shopify
If you are not an experienced e-commerce salesman just yet, your e-commerce will probably best off with using Shopify. The best thing about this platform is the fact that it offers numerous templates for different niches, all of which are scalable and feature-loaded!
It is also user-friendly and, even though you may not be extremely tech skilled, it allows you to easily take control over your e-commerce store. As you will see, Shopify is not really as much of a plugin for your e-commerce as it is a single tool that will help you build your business from scratch!
Jigoshop
Speaking of simple, you will definitely love Jigoshop! This is probably the best place to start if you are just getting into e-commerce.
Jigoshop offers a user-friendly interface and once you upload all of your products, it also allows you to easily receive payments with either PayPal or Skrill, without even having to install any additional plugins or tools!
WooCommerce
On the other hand, if you are a bit more experienced when it comes website development, you will absolutely love WooCommerce. It is the most popular and the most advanced WordPress e-commerce tool which offers superior integration tools and breath-taking themes!
As soon as you make sure that you have the right infrastructure and the perfect dedicated server for your website, you can enjoy WooCommerce's support for unlimited visitors and products. Additionally, it is free of charge, but if you really want to take your business to another level, you can also buy some upgrades.
Sourcify
If you were looking for a place where you will find both companies looking to manufacture a certain product and for online stores looking to buy that product, look no more! Sourcify also allows you to easily keep track of your inventory, thus making your sales that much easier.
The best thing about Sourcify is that it helps you get the product you need by directly communicating with the manufacturer and by actually working together in order to get the perfect product, as opposed to simply ordering something and then getting a different version of it in the end!
SEMRush
As you may already know, SEMRush is one of the most powerful and the most popular SEO tools out there. It allows e-commerce owners to be in charge of their business, and it provides them with an insight into how their website is performing, and how their competition is doing at the given moment!
Another great thing about SEMRush is the fact that it allows the e-commerce owners to regularly check up on the top keywords in their niche by tracking more than 106 million keywords and more than 87 million domains!
Easy Digital Downloads (EDD)
Now, since not all e-commerce owners sell exclusively material goods, those of you who are looking for a tool focused solely on selling digital goods will definitely love Easy Digital Downloads.
This simple plugin allows you to monitor your downloads and sales, which makes keeping track of your earnings (by date range or category) even easier!
Ahrefs
The thing about Ahrefs is that it allows you to understand your competition's marketing strategies simply by looking into their backlinks. Therefore, when it comes to doing some thorough research on your competitor's, Ahrefs is definitely the way to go!
There you have it, the tools that are absolutely essential for just about any e-commerce out there. Hopefully, you'll put them to good use and use them for your business' advantage!
comments