What Is Magento For Ecommerce Websites Today And How It Started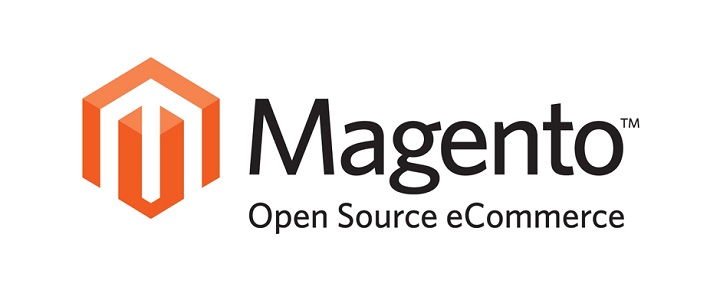 Website builders and CMS solutions are pretty common terms on the internet for those who have websites, who run online businesses and provide services related to these niches. Internet is like an international marketplace where businesses from all over the world compete. The competition is tough and to stand out from the rest businesses need solid online representations. Ecommerce is the term that defines online businesses. While there are many website builders and CMS solutions available online, their suitability for ecommerce websites remains a big mystery. It is because ecommerce websites are a completely different breed of websites than the conventional ones.
When you want an ecommerce website you want a website with huge data, lots of landing pages, top notch security, uncompromising customer support options etc. You could easily get away with less than one 1GB of data on a conventional website but ecommerce websites could have much more data than this. The online payments, shipments, web applications helping consumers, ticketing systems, customers etc. everything needs to be integrated on an ecommerce website seamlessly. Magento is one of the answers to these concerns and currently the most popular and reliable one. Let's have a look at Magento, what it is and what it offers.
History Of Magento
Magento is not a one-night-hit celebrity. This platform took time to become what it is today. The starting of Magento has its roots in Varien, the company that was run by people who then came up with the idea of Magento. The Varien team was working with another company called osCommerce at that time to provide online commerce solution. OsCommerce was the then leading ecommerce company but with its limitations. The team behind Varien had its concerns with how osCommerce was operating under many limitations that didn't satisfy the team.
The core features that osCommerce was offering at that time were not satisfactory for Varien. The team thought that there was much more to ecommerce than osCommerce's offerings. User-unfriendly customization and subpar usability were the top most concerns for the team and so they thought they had to lay the foundation of their own project. It was in 2007 that they started to develop Magento completely unaware that they were about to bring a revolutionary platform for online stores and businesses. It took only a little more than a year for the team to come up with Magento in 2008.
The best thing that happened to Magento was that the team was successful at achieving what it aimed for. It was not about making more money but more about creating a platform that met the needs of online stores and offered the flexibility and extensibility that no other ecommerce platform offered. Soon there were small to midsized businesses and large enterprises embracing the new open source platform. Since Magento was an open source platform the support it provided for the software was also community based. After realizing that a lot of large companies were in for Magento the community supported open source platform saw the coming of an enterprise solution called the Magento Enterprise.
Ebay Owns Magento
The biggest leap that Magento took was when it began its associations with eBay. EBay first took the ownership of 49% of Varien in 2010 but it was only a matter of one year that eBay took control of the entire Magento as 2011 began. Ebay purchased Magento and gave it an identity that set it apart from any other ecommerce platform. A big reason why Magento became bigger after being owned by eBay was that eBay was also the owner of PayPal. What else does online stores and businesses need? There is nothing better than a safe payment solution and there it was in the form of PayPal.
What Are The Great Offerings Of Magento?
Magento, as mentioned earlier, is a content management system that has been developed as an open source solution. It uses MySQL as its core relational database management system and behind its creation there is PHP programming. The thing that gives Magento the upper hand over any other ecommerce content management system is its excellent ecommerce offerings. Other ecommerce might come with a lot of features too but Magento hits the ecommerce aspect of online stores right in the head. In simple words, no other platform is as perfectly suited for ecommerce websites as Magento.
Here's what you can expect to get from Magento:
Being an open source platform its community edition comes for free. You make whatever changes you want to make to your Magento and shape it exactly according to your needs.
You have WordPress and many other CMS platforms competing to be like Magento but is there any platform more suited for ecommerce needs? Ask the experts and then make up your mind.
When you are just starting with your business you have Magento community edition. However, for large enterprises there is Magento Enterprise.
There are literally thousands of developers working to improve Magento and provide guidance to users at all times. With enterprise edition there is a dedicated team of experts available in any region of the world 24/7.
With Magento you can either choose from hundreds of available themes or get a customized solution from Magento developers.
PayPal is global and probably the most reliable name for people around the world to transfer their monies and make payments. There is literally every thinkable option available with Magento for your customers to pay. Magento offers saved credit card, bank transfers, purchase orders, cash on delivery, money order, checks, zero subtotal checkout etc. Additional payment options can also be added through downloads from Magento Connect.
Magento beats any other platform even when it comes to shipping methods and settings. You can set orders to be shipped to multiple addresses with Magento. Table rates, flat rates, real time online rates, free shipping etc. are all the different types of methods offered by Magento. Furthermore, with your carrier you can even introduce the option of order tracking, labels and real time shipping rates on your Magento.
For SEO purposes Magento offers quick search tool with advanced settings. Magento even offers you a great tool to manage your landing pages, search terms entered by your customers, synonyms for search terms and recognition and correction of misspelled words.
Magento offers easy-to-use interface for you to manage your meta titles, tags and descriptions. You can include a sitemap on the website and by default it will in the footer. For even better SEO practices the platform comes ready with tools that let you play with catalog URLs with options such as HTML suffix, URL key, Dynamic URL, Static URL etc.
Magento is that rare platform that lets you add multiple stores to your dashboard so you can manage them all from just one place.
Scalability of Magento guarantees that if you have chosen it as your first CMS for your new and small business, it will remain your CMS forever even when your business has grown into an international enterprise.
Increased conversion rates are highly affected by how fast and smooth your website is. Magento has an upper hand in this aspect. Its trimmed codes and a top notch caching solution make your website fast at loading and performing various tasks.
Whether you want to know about your sales, behavior of customers on your website or product popularity, the customizable reporting is there to tackle all of that.
One unique feature on Magento is that you can completely customize the shopping experience of your customers to be different from your competitors.
The one step checkout configuration guarantees you bring down the number of order abandoning customers down to the ground.
How Big Is Magento Today?
When you look at the statistics on Magento you realize that Magento is here to stay for a long time. The platform is a huge success and statistics speak volumes of it.
In just 7 years Magento has achieved the mark of being downloaded for more than 500,000 times.
It was recently disclosed by Google that there are more searches on the search engine giant for Magento than there are for the word "ecommerce".
31% of the market share in the ecommerce world has been bagged by Magento.
There are more than 400 partners providing Magento solutions all around the world.
The percentage of websites on the internet using Magento is 1.1%. If this percentage seems small to you, know that there are more than 1 billion websites on the internet right now and ever-increasing at an intimidating rate.
Your online store can handle 80,000 orders every hour if you are using Magento to support it.
There are literally more than 800,000 developers around the world working to improve Magento.
Final Words
Starting a business is already quite an adventurous and risky step of your life. Therefore, you want to make sure that you use all the best resources available to you to beat the competition and be successful. For any online store there is no better CMS than Magento and it has been proved time and again. If you want to be in full control of all ecommerce aspects of your websites, Magento is your best bet today.
comments