A Short Guide for Tech Start-Ups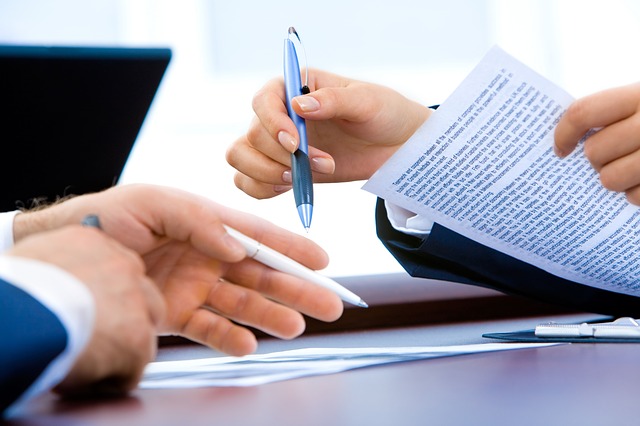 Many people dream of running their own business and enjoy the perks of being their own boss. The idea of being able to work in your own terms and use your skills and talent to make an impact sounds more appealing, compared to working in a soul-sucking nine-hour desk job. However, becoming an entrepreneur also has its own set of challenges that can be very daunting especially if you go into business unprepared.
If you are a first-timer who wants to establish your own start-up, here is a brief but essential guide to help you learn the ropes.
Step 1: Create Your Business Plan
Do not underestimate the power of a well-crafted business plan. It serves as the blueprint for your business, and it will guide you in the next steps for achieving your goals.
Additionally, this document will help you evaluate your reasons for starting the business in the first place. With it, you can take a step back and examine your ideas and strategies from all angles.
A solid business plan should be able to answer these 10 questions:
What is your company like, and what is its business model?

What products or services will you offer?

How do you plan to sell the said products and services?

How much capital investment do you need to get your business started?

What are your financial projections?

Who is your target market?

Who are your competitors?

How can you differentiate your business from those of other competitors?

What are your marketing and sales strategies?

What is the structure of your organization and the corresponding management roles?
Although you should spend time on your business plan, keep in mind that you also need to keep it flexible. Treat it as a guide that will constantly need to evolve in order to adapt to the dynamic world of business.
Step 2: Learn the Legal Requirements
Once you've created your business plan, you can then focus on fulfilling the requirements and paperwork needed to make it legal. On this step, you may need to look into the different regulations in the federal and state levels. In some cases, you may also need to be aware of any local requirements you need to comply with.
The following are some of the basic legal requirements that you need to address:
Determine the most appropriate legal structure of your organization. Is it sole proprietorship, a partnership, limited liability company, or a corporation?

Pick and register your business name.

Secure a business license.

Secure a seller's permit if you will be selling tangible products.

Apply for an employer identification number at the IRS website.

Know what taxes you will need to pay. The different types of taxes include self-employment tax, employment tax, and excise tax.
Step 3: Establish Your Brand
Any new company will need to find ways to make itself known not just to customers but also to potential business partners and investors. To do this, you will need to invest time in establishing your brand. Your brand is the image, feelings, and ideas you want people to experience whenever they think about your company.
Sounds confusing? Here are two important components that you should consider when creating your brand identity.
Your company values. The core values of your company are a guide for making decisions, from major strategic moves made by CEOs to small, everyday choices made by rank–and–file employees. At the end of the day, these values will help your members evaluate whether their activities and contribution are getting the company closer to achieving their goals or not.
Your company values will also serve as the solid foundation upon which your identity as an organization will be built. To identify your values, consider which traits you want employees and customers to associate with your company.
Your target market. Your target market is the specific group of people you want to sell your products or services to. Spend time to perform market research and analysis by sending surveys or conducting focus group discussions. You can then define your subjects by creating personas and assigning specific traits to them.
Some important traits you can include in your definition are age, income, hobbies, and the group's pain points and pleasure points. Having a solid grasp of who these people are will help you use your resources, including your time and money, in the most efficient and effective way possible. Once you have identified your target market, it will be easier for you to create a brand image and story that will appeal to them.
Invest in a Solid Team
In order to succeed in business, you will need to build and nurture relationships inside and outside your company. These relationships are not just made up of your customers but also your own employees.
You will need a solid and dependable team that can make sure that your organization is running smoothly. Here are some important tips to help you find and keep the people that are a perfect fit for your organizational goals.
Implement effective screenings and exams. Depending on the nature of your company operations and what tasks an employee will be handing, these assessments can include physical aptitude exams, workplace drug tests, and others.
Maintain open communication lines. Because you are just starting out, you will need constant feedback from your team so you'll know if you are in the right direction in terms of achieving your goals.
Create incentive schemes and other engagement programs. Loyal employees are a valuable asset to have, so make sure you keep them motivated in their jobs.
Start-up businesses are full of potential risks and rewards. Always keep an open mind and be flexible so you'll be able to tackle the different opportunities and threats existing in the rapidly shifting business landscape.
comments