5 Hair Styling Gadgets Every Girl Should Use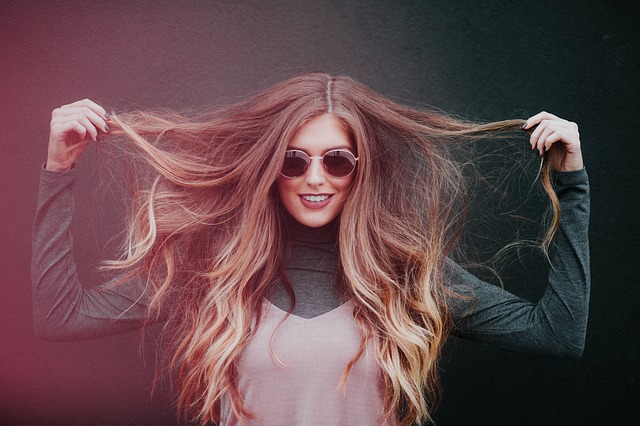 Hair Gadgets have emerged as trendsetters among the females. Different hair gadgets have made the lives of females quite easy. Now they do not have to rely on any hair stylist or book an appointment in a salon/ spa for styling their hair. Each passing day new and latest hair gadgets tools are been introduced with unique features. These hair gadgets give a sophisticated look to ladies every time with a new hair style and also save the time. Every time a new technology is added in these gadgets which make them different from others. These gadgets have compelled ladies to get rid of old ordinary hair gadgets and try something different. Although you can find hair gadgets in bulk on internet or in market but not all hair gadgets are safe to use. Frequent and excessive use of hair gadgets can harm your hair. The hair gadgets also cause damage to your end hair which later results in split ends. All hair gadgets have some pros and cons and everyone should be very vigilant and caution while buying a hair gadgets. One must have complete knowledge of the hair gadgets product they are going to buy.
Here listed below are some of the hair care gadgets which every girl should use in routine life to enjoy a glamorous look:
BaBylissPRO Nano Titanium Portofino Full-Size Dryer
If you want to go for a dinner or any formal party and want smooth shinny hair than use BaBylissPRO Nano Titanium Portofino Full-Size Dryer for hair drying purpose. This hair dryer is equipped with Italian AC motor of about 2000W and the Nano titanium Portofino device permits the heat to be uniformly distributed among the hair. This hair dryer is better than other because it carefully and gently removes the static electricity and closes the cuticles to have shiny hairs. Also it has removable stainless steel rear filter for filtration.
LumaBella Keratin Dual Touch Hair Straightener
The Keratin Dual hair straightener is one of the best-selling brands in the market. The attracting features of Keratin hair straightening tool includes ceramic plates, five heat time setters, smart heat sensors, and keratin micro conditioners. This hair ironing tool is designed with such latest technology that it reduces split ends and protects the hair from damage. The hair straightener is safe for everyday use and produces oil free, smooth, and shiny hairs.
John Frieda Hot Hair Brush
The 1.5 inch John Frieda hot hair brush is best for adding volume and shine in the hair. The ionic and ceramic technology enables the user to obtain the perfect look. It consists of 500 W motor and two heat settings along with cool settings. These settings guarantee long lasting result. The design of the hair brush suggests that it is easy and safe to use. Moreover, the ceramic technology results in less damage while ionic technology reduces fizziness and also eliminate static electricity.
Bed Head Wave Artist Deep
If you are planning a short trip to beach and wants to have wavy hair than you might consider Bed Head Wave Artist Deep. This tool gives natural look to your hairs. The price is very much economical. Moreover, you can get the desired look without your hairs getting breaking. It is equipped with deep barrels which ensure long lasting results with causing less damage to your hairs. Also this works fast than other hair curler.
InStyler Wet to Dry Rotating Pink Iron
The InsStyler were to dry rotating pink iron consist of 110 V battery along with titianium barrel which are curved with tourmaline ceramic floating plates.The rotating iron is recommended to use since it has heat settings up to 410 degree Fahrenhietand has a dimension of 3/4 inch.This performs the work of both straightener and curler. It also adds volume and shine in the hairs. It is safe to use as it dries the hair well by venting away the water from the strands and also provides auto safetyshut off after rapid heat ups.
Hope now ladies you are informed and you will choose hair gadgets carefully and enjoy a glamorous look without causing harm to your hairs  If you're still not sure as to what hair styling gadget would best fit you, consider consulting an online hair extension vendor to get a sincere piece of advice!
comments