Make The Most Of Long Weekend Rushes At Your Bar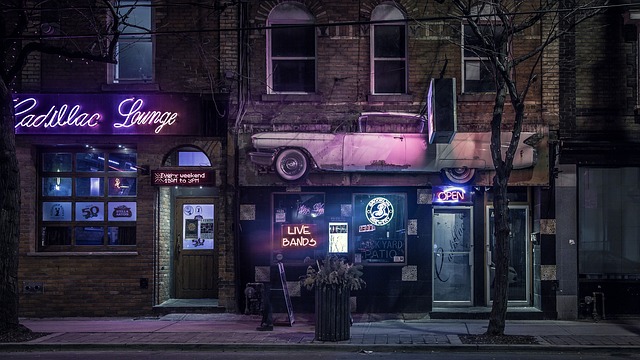 People love to enjoy alcoholic beverages as a way of celebrating a relaxing day off or a long weekend. Whether it's Canada Day or the Fourth of July (depending on your location and preference), there are plenty of occasions in the summertime that call for a particularly fun way of quenching one's thirst. In between sessions of setting off fireworks with one's friends, it's likely that most people will want to hop on over to their favourite bar for a festive drink this coming Simcoe Day, for instance. The following, therefore, will discuss how to make the most of these rushed times at your bar, so you can not only profit, but benefit from getting a good reputation as a bar that's got everything under control.
1. Ensure That Customers Are Relaxed
Given how determined people are to relax during their time off from work, it's important to have the perfect amenities to make each patron feel satisfied and at ease with their surroundings. Because being pampered is part and parcel of a good bar experience, it's important to be able to have the payment processing terminals that can accommodate this feeling of lavishness. Making customers walk over to the bar in order to pay is an uncomfortable idea for more laid-back types of people; luckily, with an advanced payment processing machine at hand – such as a wireless credit card terminal from SWIFT PAYMENTS – your customers will feel like they are at an elite watering hole. Indeed, with a trustworthy merchant service provider, you'll be able to take patio season to the next level, as servers can bring wireless terminals directly to a specific table, saving everyone part of the transaction precious time.
2. Make Your Customers Feel Safe
Cutting-edge payment processing devices are not just convenient, they also guarantee the protection of credit and debit cards – not only are payments secure on your end, but also on the customer's end. With updated services that use encryption as a measure against criminals, the possibility of fraud is a thing of the past. So, even if a customer is intoxicated and unable to take the necessary measures to cover up the pin as they type it out, they can rest assured that their payments will not only go through quickly, but safely.
3. Train Staff Adequately
Staff members should be prepared for just about any situation, especially on busy days. While it's important to have talented mixologists on hand, should technology fail for one reason or another, they must be able to handle this. This is why well-rounded, tech-savvy employees are vital. If you haven't already found a sufficient debit machine for sale from a well-known POS (also known as "point of sale") machine supplier, it's unlikely that you have a form of payment processing that could stave off the stressfulness of an after-dinner rush. This could potentially frustrate staff members who are trying, to the best of their abilities, to process the payments of patrons rushing to leave the bar. With updated technologies and detailed training in how to use the software and interfaces that go along with them, both staff and customers will feel much happier.
With these tips in mind, your bar will surely be the talk of the town this summer. Be it a holiday weekend, or a particularly hot day that incites a great deal of thirst, you'll be able to benefit as a business and, rather than becoming a place with long lineups that are very rarely worth the wait, your bar will surely prosper this summer.
comments