Best Free Accounting Software in 2018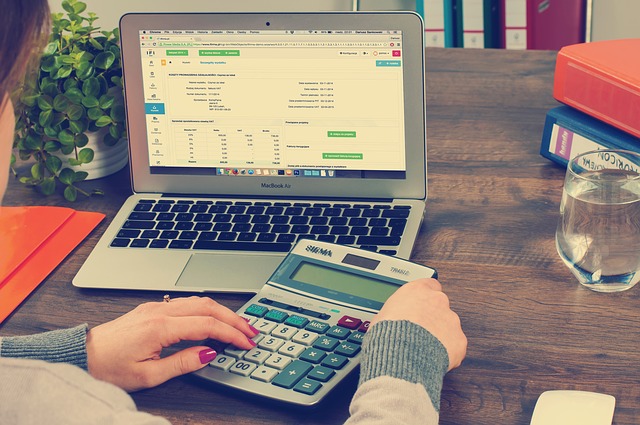 There's no shortage of small business accounting solutions in the world. It's a highly competitive market. However, there's a serious dearth of accounting solutions that can truly understand the requirements and challenges of small businesses. Most of the programs either make things too complicated by packing a ton of features or leave things so overly simple that they don't provide the required functionality to businesses. Nevertheless, it makes sense to take a look on all popular options out in the market, which is exactly what we'regoing to do here. Once we're done with that we'll share with you our preferred choice. Let's get started:
ZipBooks
ZipBooks is a free accounting, invoicing and billing software made especially for small businesses. It comes with everything that is offered by other good business accounting software – online payment API, tax management, expense tracking, and professional billing, but the feature that separates it from the crowd is its payroll management functionality. For example, it generates a business health score based on the condition of various accounts that you created. The intelligence of ZipBooks is one of the biggest things that separates it from other free small business accounting solutions.
Zoho Invoice
The standalone billing module from Zoho allows you to create customized invoices and accept payments online. It also allows you to track time and expenses, and manage your finances on the go with its mobile app. Mobility is a major appeal of Zoho Invoice as its apps are available not only for smartphones but also for smartwatches. It also allows you to send recurring invoices and get paid for them right from the client portals of your customers.
Wave
Wave is a free open-source small business accounting software with payroll management being its major USP. It comes with everything that is offered by other good business accounting software – credit card processing, tax management, expense tracking and professional billing, but the feature that separates it from the crowd is its payroll management functionality. Wave allows you to calculate the salaries of your employees and then pay them easily without having to leave its window.
Odoo
Odoo is another all-in-one business suite that not only takes care of accounting and billing but also handles ERP, CRM and supply chain management very well. In some aspects Odoo is much more flexible and feature-rich than any other business accounting solution mentioned here, but the thing is that most small businesses don't require such a sophisticated tool to manage their business finances.
xTuple PostBoks
Just like Wave this is another open-source accounting solution for small businesses. It's also similar to Odoo and Zoho in the way that it's not just an accounting software but also a complete Business Process Management solution. You can use it to manage your finances, your customer relationships, human resources, payroll and everything as it comes with in-built CRM and ERP solutions.
SlickPie
Another cloud-based small business accounting solution is SlickPie. Like other invoicing solutions mentioned here it allows users to send customized invoices and payment reminders to their customers. It also supports unlimited simultaneous users, sales tax management and bank reconciliation. It can also generate financial reports based on various parameters if you want it to. But the biggest feature among all these is its support of unlimited users and installations on any number of terminals.
Inveezy
Inveezy is not a complete accounting solution but an invoicing solution only. It allows you to send professional invoices easily without having to signup or login. Payments are handled with Stripe and Paypal so you can be paid quickly, but if you wish you're also provided the option of cheque payments. The online solution sends a copy of invoice to you and another copy to your customer's email address. You can also download all your invoices in a single zip file if you want to.
GnuCash
GnuCash is another great free accounting software with a ton of features packed into it. The best thing about it is that it can be used by small businesses and mid-sized enterprises both as it comes with necessary features to make it compatible for either of these use cases. From bank accounts to income-expenses to stocks, GnuCash allows you to manage everything with it. It also supports double-entry accounting.
Brightbook
If you're a self-employed individual, Brightbook has pretty much everything that you may need for your bookkeeping. It helps you create and send professional invoices, track your expenses and can also generate some basic reports if you need. It can import your bank statements for reconciliation of transactions, and it can allow you to manage multiple companies from one dashboard. Finally, it also supports multiple currencies and users.
Expensify
Just as Inveezy is aimed solely on invoicing, Expensify is aimed solely on expense tracking. It can import expenses directly from your credit/debit card, from your expense receipts or you can enter expenses in it manually if you want to. Once all expenses are tracked it can generate meaningful expense reports for you. It can also help you in tax compliance. But the best part is that it can be integrated with a number of other accounting programs as well, including QuickBooks, Xero, and Oracle so it can become a long-term expense tracking solution for you.
Conclusion
As I said in the beginning, there's no shortage of small business accounting software. The challenge is to find a program that can provide the necessary functionality without complicating things. I found ZipBooks to be the best from that perspective. It's not only packed with necessary features, it also provides those features in a simple way. Its intelligence also provides you actionable insights to take financial decisions. I'd highly recommend it to you if you're a small business owner.
comments
Tagged:
Accounting