3 Ways Technology Has Changed The Sports Industry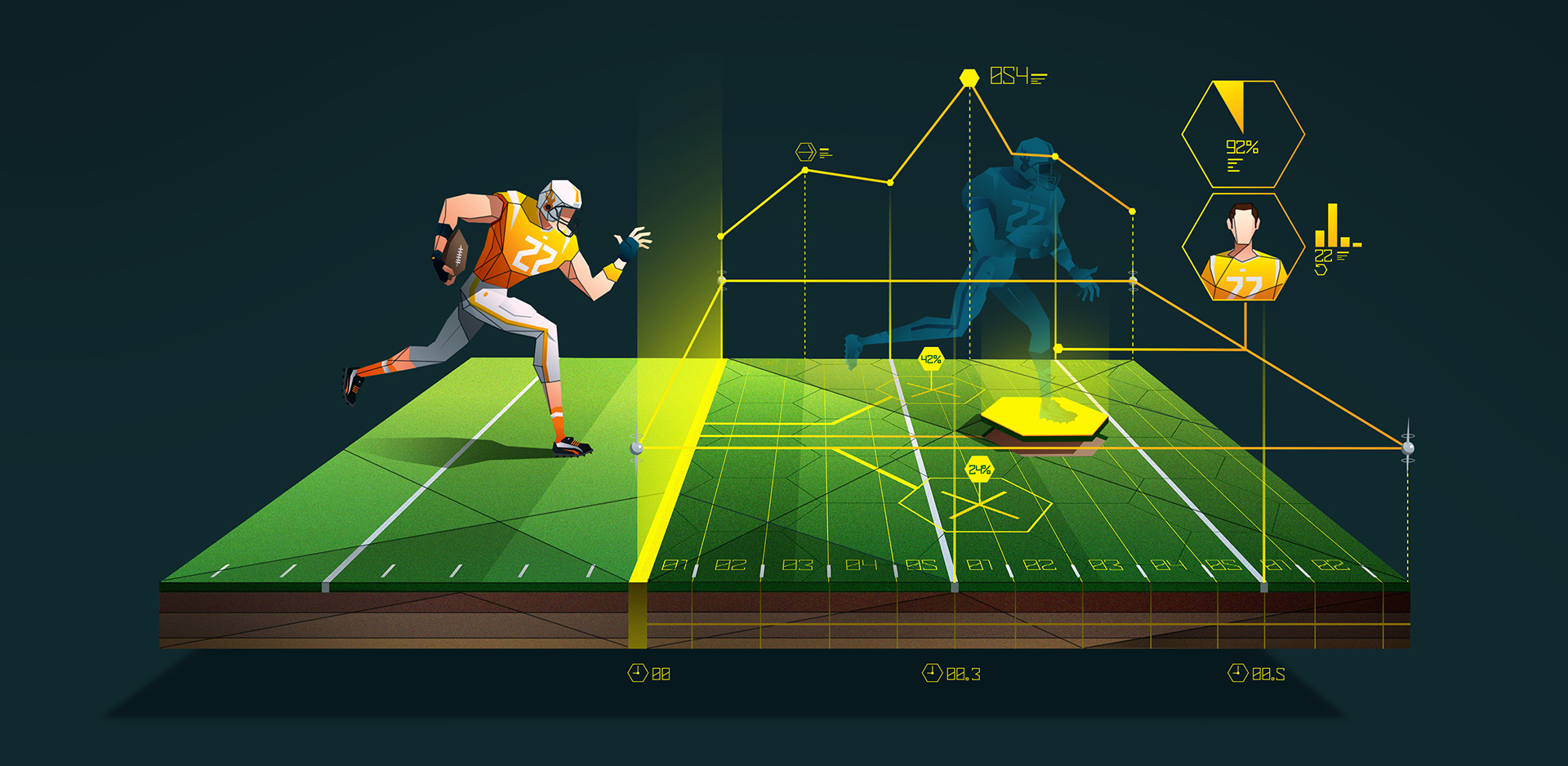 There was a time when technology was only working with some specific industry.
But nowadays you will see every industry is blank without technology. In this article you will now learn about 3 ways technology has changed the sports industry.
Technology has a huge impact on every industry of human society. For technology, we get all the information in a second just sitting on the couch. The communication has grown strong and fast. The sports industry is a big industry. This industry is now a huge one thanks to the technology. The process has grown easy and quick. Let's talk about the 3 ways that technology has opted to change this industry.
Social and digital media:
For technology improvement, sports telecast is easy and fast to cover in any place in the earth. There was a time sports telecast was for the only sports channel, but now any channel can telecast sports if they want. The best thing is the coverage is live and replay. You will now result by now, but at result until the next morning newspaper. But now you can see the replay or can record the sports easily.
For technology channels now can broadcast any events easily and share any information quicker than before. Your smartphone will get the breaking news instantly when updates and news happen with social media, you can connect with your favorites sports person easily with Facebook, Twitter, and many other social media. This connection helps to grow fan contribution and enthusiasm in any sports events. There is a new name in the sports world- Fantasy sports. In this platform, fans can connect with their favorite player and team.
Tickets:
To buy sports tickets was once upon a time was the task with the hassle. It was irritating, and time-consuming work. But you were not sure if you will get ticket or not. But for technology, it is a matter of a minute to get a ticket of your favorite sports. Yes, through online you can sell and buy tickets. There are many online platforms where you can get any tickets easily. Social media also now works as ticket selling platform. Fans open's an event and sells tickets. There are also some mobile apps that sell tickets. Yes, technology is everywhere.
Experience and equipment:
Technology also works with sports equipment and designing dress. You will see the sports uniform shoes, pads, gloves, and helmets all are high functioning and high tech. You will see the presence of technology in every aspect of the sports industry. The scoreboard is also an example of high-definition.
For technology, players can work and develop their player skill. They can analyze their play and skill by watching their sports video and can look for weak points in the opponent team by seeing their play. The coach also takes help from the videos to get the clear view and understand which player is best for what skill and which players are weak.
One thing that technology needs to be appreciated it has thought about the safety of the athletes. With the help of the technology sportsman has been introduced to smart helmet. Because sports is a game where accident and damage happens and it is for sure. This new high tech technology has magnet tech and sensor built in. this helps to detect the force and allows you to save yourself.
Negatives of Technology in Sports:
Yes, there is negative and positive of technology. After seeing the positivity, now let's focus on the negativity.
The true fun cannot be enjoyed for the technology. It is a fun spoiler. For an example, there is now goal-line technology in the football. With this technology, there is no debate can be done. But sometimes this debate gives fun and excitement for the players and fans.
Admit or not, after a technology has taken over the sports industry, the expense has also increased. The equipment's like boot, jersey, and balls are high in price especially the brand ones. Like Adidas and Nike is so cool but sooo expensive. So not everyone can use those shoes or jersey, but technology has only worked on them, not in all brands. It is not fair.
And there is no guarantee that technology is always right. Sometimes the broadcast may fail to air. This makes a big blunder in budget and telecast. Sometimes you will see different points are coming for technical problems and it is a very big disadvantage.
Besides the negativity, technology is really a blessing to all industry let alone sports. For the technology, the communication has grown fast. Nowadays sports is not only a happening in a part of a country. You can enjoy it from any place of the earth, thanks to the technology. When you want to enjoy any game just click the remote or any sports website. You will see the sports live and know the result instantly. Sports are popular from ancient times, there was time people had to take tickets and wait for many days to book one. Also, it was a hassle to come and enjoy the sports. But for technology, all is easy and can be done in one click. But one thing is getting away and that is the real fun to enjoy sports by going to the stadium and enjoy it with friends. This bonding has gone missing as we tend to see it alone in computer and mobile. Anyway, hope you have enjoyed the article about 3 ways technology has changed the sports industry.
comments