5 Best External Hard Drives to Invest In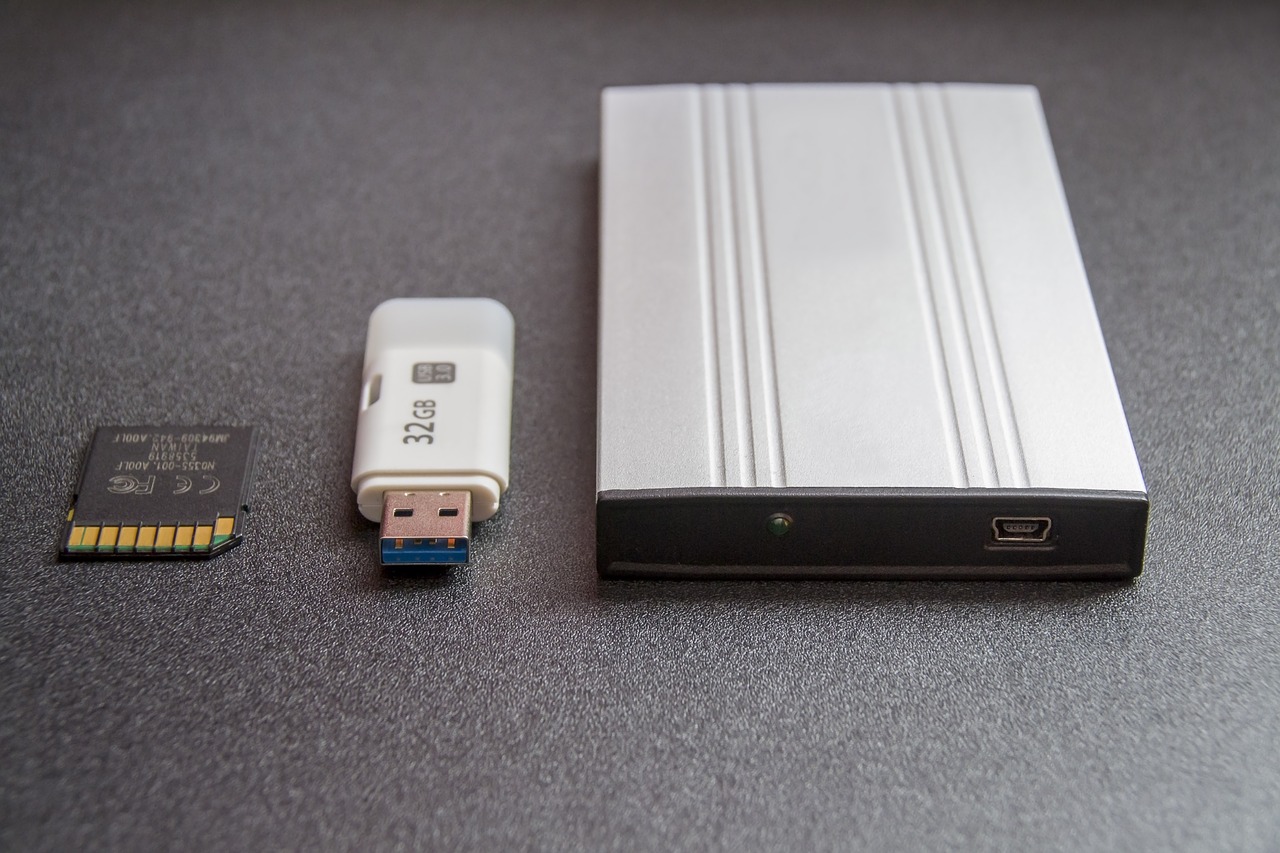 Who doesn't want to keep their data secure? You have lots of precious documents, pictures, videos and other files that you don't want to lose in case something goes wrong with your PC. So, what is the best way to prevent it from happening? Investing in an external hard drive. They are the most affordable option at your disposal when you wish to keep your virtual belongings truly secure and they can offer you high storage capacities, which makes it easy for you to store all your data in one place. Instead of opting for the cloud, when you use an external hard drive for storing your data, you will be in control of how the data is secured.
But, there is a wide array of external hard drives you will find in the market, so which one to get? Let's take a look at the 5 best external hard drives to consider for an investment:
Buffalo MiniStation Extreme NFC
If you want to buy an external hard drive without burning a hole in your pocket, the Buffalo MiniStation Extreme NFC should be your top choice. The beauty of this hard drive is that it can work with both Windows and Mac and it is also quite flexible. Not only does it have a 3.0 cable built-in, but a rugged case is also provided that's resistant to both water and dust. The rugged shell ensures that your data remains safe even after drops and knocks and the NFC (Near Field Communication) and 256-bit AES security features are an added bonus. You just have to use the NFC card for tapping onto the body and get access to your files easily and quickly.
Buffalo MiniStation Extreme NFC USB 3.0 1 TB Rugged Portable Hard Drive (HD-PZN1.0U3B)
Buffalo MiniStation Extreme NFC USB 3.0 2 TB Rugged Portable Hard Drive (HD-PZN2.0U3B)
Western Digital My Passport 4TB
You can find the latest generation of these external hard drives and they are available in different sizes ranging from 1 TB to 4TB. However, the best feature of the Western Digital My Passport range is that they offer you very quick transfer speeds for data and leave a lot of their competitors in their dust in this aspect. The reasonable price combined with the large space make it a good and reliable investment.
WD 4TB Black My Passport  Portable External Hard Drive – USB 3.0 – WDBYFT0040BBK-WESN
WD 4TB Blue My Passport  Portable External Hard Drive – USB 3.0 – WDBYFT0040BBL-WESN
Adata SD700 External SSD
Those who are interested in finding a rugged storage device that can provide them with plenty of storage capacity without breaking the bank will find the Adata SD700 right up their alley. It is the only SSD that has earned the IP68 rating and it offers a very great performance. This external hard drive comprises of a solid state drive rather than the traditional spinning hard drives, which means it can offer rugged protection and excellent transfer speeds. You can find it in various capacities up to 1TB.
ADATA ASD700-1TU3-CBK SD700 3D NAND 1TB Ruggedized Water/Dust/shock Proof External Solid State Drive Black
ADATA SD700 3D NAND 256GB Ruggedized Water/Dust/shock Proof External Solid State Drive BLACK (ASD700-256GU3-CBK)
WD My Book Duo 16TB
Do you have a lot of data to store and you want the largest capacity in your external hard drive? The WD My Book Duo is the one to get because you can enjoy storage space of about 16TB. There are a number of features you will find in this USB 3.0, which are mostly seen in a NAS device and this is why it has a high price tag. It comes with a warranty for two years and also offers automatic backup software i.e. WD SmartWare Pro. Another plus is the 256-bit hardware encryption.
WD 16TB My Book Duo Desktop RAID External Hard Drive – USB 3.0 – WDBLWE0160JCH-NESN
WD 16TB My Book Duo Desktop RAID External Hard Drive – USB 3.1 – WDBFBE0160JBK-NESN
OWC ThunderBay 4 Mini
For storing large files, this is an ideal solution as the ThunderBay 4 Mini can be purchased with SSDs pre-installed and can support about four 2.5 inch drives. It offers excellent read and write speeds thanks to the two Thunderbolt ports and this allows for easy editing on the drive itself.
Akitio Thunder2 Quad Mini
OWC / Other World Computing Thunderbay 4 Mini 4-Bay Drive Enclosure with Dual Thunderbolt 20Gb/s Ports, Raid-Ready
comments