4 Reasons to Shop with Amazon Prime Pantry Today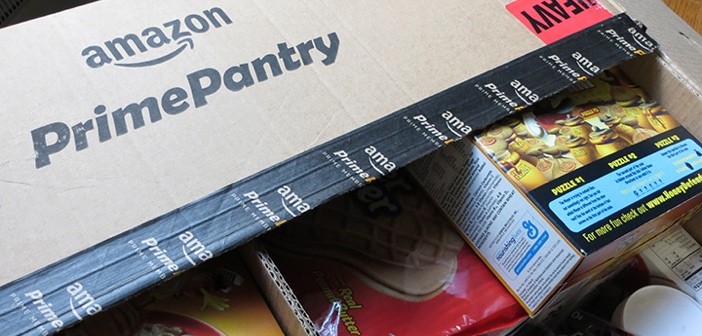 If you aren't an Amazon Prime member yet, you're missing out on a lot. As an Amazon Prime member you not only get early access to sales but also get to save a lot more money – even on your groceries. The Prime Pantry on Amazon is great for people who like to control their purchases. This is the perfect alternative to the Amazon's subscriber program. Here are a few reasons you need to shop at the Amazon Prime Pantry.
It's Convenient
Anyone who's stood in a checkout line at a grocery store knows how painfully long these lines can be. With the Amazon pantry, there's no hurry to find everything on your list and get back home and no line at the checkout. If you're looking or cornflakes, you can browse through different brands and flavors before deciding what you would like for breakfast. Whether you need tissue and detergent or makeup and baby food, you will find almost everything here. Once you're done shopping, you don't have to lug the heavy bags back home. Amazon will deliver everything to your doorstep in one big box.
Buy How Much You Need
To save money, we often buy things in bulk amounts. If you live in a small apartment, storing these bulk purchases can be difficult. At Amazon Prime, products are available in a number of different package sizes. For example, you don't have to buy 48 rolls of toilet paper at a time. You can buy a pack of 6 or 12 and still save money.
Free Shipping
That's right- more saving! Each pantry box costs $5.99 to ship anywhere in contiguous America. But, you don't necessarily have to pay this shipping fee. Since the boxes are transported visa ground shipping, this service is not available in Hawaii, Alaska and to APO/FPO addresses. To be eligible for free sipping, all you need to do is add 5 products that qualify for free shipping in the Prime Pantry to your box. You can also use your Amazon credits to pay for shipping.
Special Discounts
The prices of most products are comparable to your neighborhood grocery store. As a Prime member, you can even get additional discounts on these prices. Check out the deals and coupons applicable on pantry products and don't forget the clearance section.
Now all that's left to do is fill up your Amazon Prime Pantry box and wait for it to be delivered. Each pantry box can hold up to 45 pounds. You will notice that each product in the Prime pantry mentions a percentage. This is the amount of volume it takes up in your pantry box. You can check out a box when it is partially or completely filled.
comments