Samsung Gear Fit 2 Review: A Fit Wearable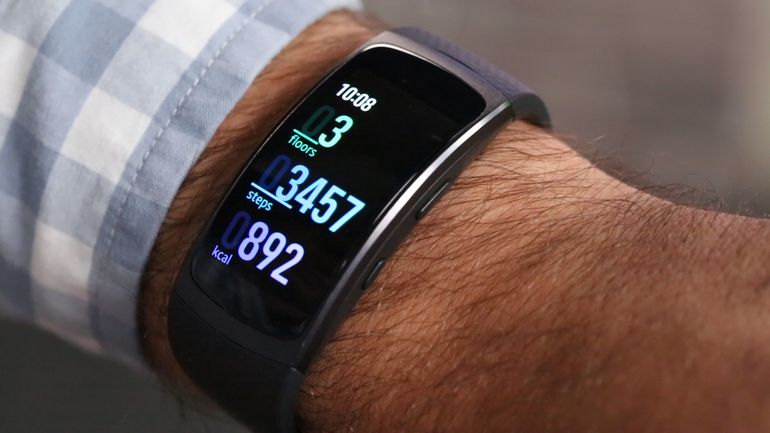 When Samsung released the first Gear Fit, it was a complete fitness tracker, but had just a touch of smartwatch. Since it was released in 2014, a number of other options have joined the mix like the Fitbit Blaze and the Microsoft Band 2. The Gear Fit managed to get a lot of things right as it was the first of its kind on the scene like the gorgeous Super AMOLED display and the right balance between smart and fitness functions. However, people were still left wanting something with more substance and it has taken Samsung two years to fulfill expectations in the form of Samsung Gear Fit 2.
With this device, Samsung has learned from its mistakes as there are improvements in almost every aspect and they all come together to offer better value. Launched at $179, the Gear Fit 2 is a bit expensive, but it is now available at a much cheaper price. In fact, it has gone as low as $129, which is an excellent price tag for it. The curved touchscreen is crucial for the design ID of the Fit and Samsung hasn't forgotten to include it in the Fit 2. It has been slightly reshaped, but it remains vibrant and shiny as ever. In fact, the rectangular screen display is even wider than before so there is more real estate for fitting in information.
What does this mean? Users get to enjoy a more robust media player, additional words in a notification as well as a complete map of the run you have taken thanks to the built-in GPS function. The general aesthetic of the original Fit has been retained by this newer version and it has been made even better. Old and new ingredients have been mixed together for making a device that's even more capable than before. There is a frosted metal trim surrounding the curved, rectangular screen and you can choose the color trim yourself.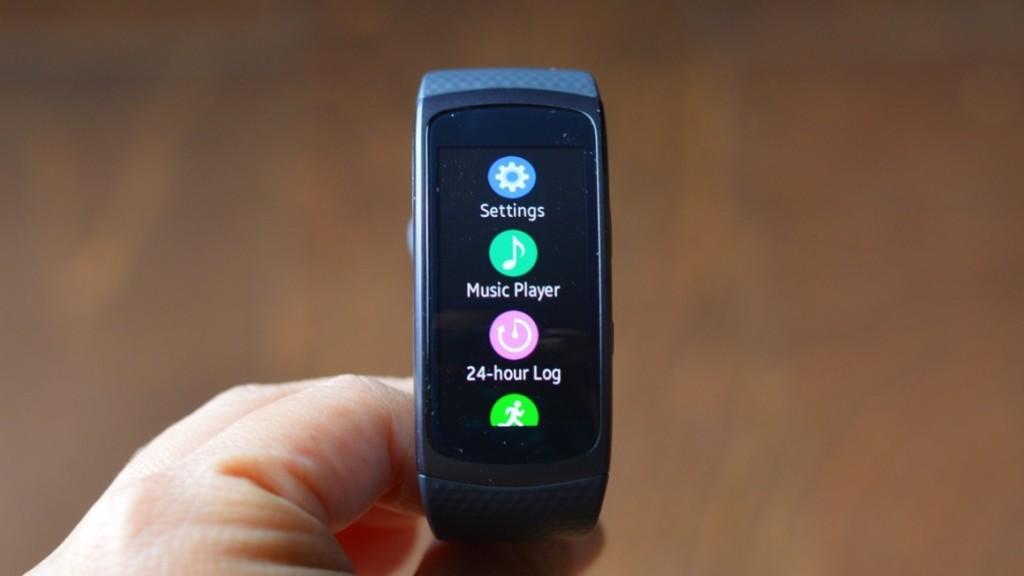 There is water and sweat resistant plastic where the Fit 2 touches your wrist. There are two buttons on the side pointing towards your hand. One is used for powering the device on and off and opening the settings menu and the second comes in handy for navigating within a menu. You also have the option for programming the power button for executing a particular task with a double click. There is an assortment of tasks to choose from.
There is also a silicone band attached to the Gear Fit 2, which you can find in an array of colors like the casing. A slick and dotted design has been stamped on each band and it is ribbed on the inside for providing plenty of comfort. An additional band can also be purchased for switching up the style if you want. While the build materials used in the Gear Fit 2 are drastically different from its predecessors, they tend to come together in a sort of visual sense. You can see the heart rate monitor when you flip over the device.
The rate of blood flow is tracked with green LEDs and infrared blasters in the Gear Fit 2. But, one of the most significant changes in the Gear Fit 2 is the way it charges. There is a charging dock so there is no need for you to carry wires around with you. In terms of comfort as well, the Gear Fit 2 comes off as great. It even feels good to the touch and you will eventually forget it is there. On the hardware front, the device has been given significant updates, which makes it a suitable choice.
comments