What Speculations Are Saying About Samsung Galaxy Tab S3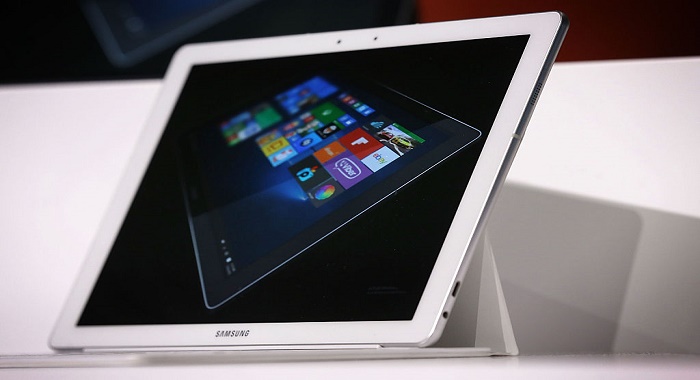 Samsung's new tab Galaxy S3 has long been in rumors regarding its launch. The device was previously to be launched one month back in September but it failed to make a release that time and even all events held by the company went without talking about it. Now, experts are saying it will be released anytime in first quarter of 2017.
Samsung remains mum on failing to make the new device appear and hasn't yet commented about the rumors that have been swirling for long time across the web.
According to http://techigy.com, Samsung Galaxy S3 is likely to release on two variants: SM-T825 and SM-T820 and its launch can be expected anytime in first three months of next year. Rumors also suggest the delay in launching the new device is deliberate as the South Korea tech giant is trying to get enough time in order to make its new device an impressive and worthy product especially after it had to face a downfall after the failure of Samsung Galaxy Note 7 due to battery issues.
On the other hand, Techradar reports the most awaited tablet is going to be similar to its predecessor. It will have the home-button at the area of its front screen while with a 4.3 display ratio; it is probably going to appear with a plastic-made back.
As far as features and specifications of Samsung Galaxy S3 concern, it is going to be come out with an 8-inch display screen for the smaller variant while the large one will comprised with a 9.7-inch display screen. Moreover, the large size device will possess 2048 x 1536 pixels for better resolution. For power, the upcoming device is said to be built with Qualcomm's Snapdragon 652 processor and will also include 3GB RAM along with an internal storage of 32GB. The company may have also projected an extra memory with microSD card slot for its new device.
In addition, the Samsung Galaxy tab S3 may be going to support an Android 7.0 Nougat OS. However, if the most anticipated device has already received its Federal Communications Commission certification for trading in the United States earlier in this year, it might be setting up with the Android 6.0.1 Marshmallow.
Furthermore, it is also said that the smaller one is likely to be packed with a 4,000mAH battery whereas the large one will include a 5,870mAh battery. These kinds of batteries ensure that the users would enjoy all features of the upcoming device.
The new tab is expected to come up with an 8MP rear camera while the front camera will be having 2 megapixels to provide its users high-definition pictures. Moreover, the device is likely to utilize an AMOLED technology for a more enhanced user experience.
There is nothing certain about the price of the Samsung Galaxy tab S3 at present but it may be going to cost you a little more expensive than Samsung Galaxy Tab S2. However, it is worth to mention that Samsung hasn't yet given details and updates about its upcoming device named the Galaxy Tab S3.
comments