Torrenting Risks And How To Mitigate Them?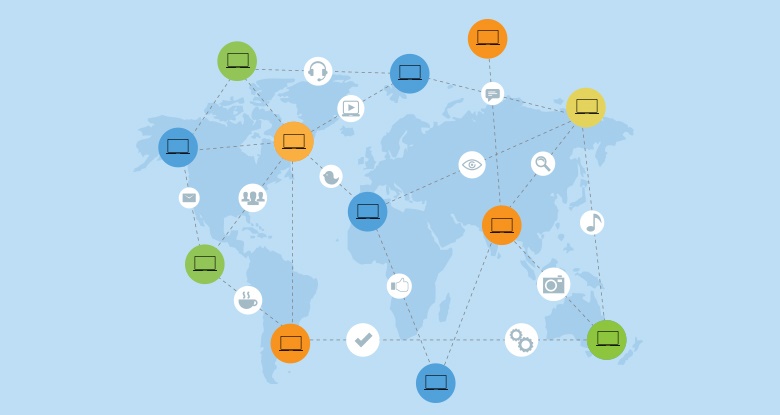 Torrents are just one of the ways of getting files spread from one computer to another. The good thing about this technology is that instead of the files being on the server where there are limited connections, the torrent will break the files in to pieces and shared from all the computers. It's is far more efficient than other forms of downloading since so many connections can be made at once making it the most efficient way of sharing files on your computer with others.
Torrent is also a file containing metadata related to a movie, song, software or photo download from a peer-to-peer network although the term is commonly used to refer to any of the aforementioned p2p file types. What makes Torrents unique is that they are not maintained and distributed by anyone website; instead those taks fall up on the users of P2P networks, who, once a file starts downloading, immediately being "seeding" – or providing their download data for upload to others – to other -2- participants. As a result, torrent downloads are generally fast and convenient.
While many people associate torrents with illegal download activity, it's actually just a technology. It's more like saying that Youtube is illegal because there are songs that break copyright on Youtube. What you to with Torrents makes it illegal or legal. It's up to you to make sure you use the technology for good. It is highly recommended to use a secure and best VPN for torrenting and there are a good number of VPN providers available in the market.
The most important thing you need to know about torrenting is that whenever you are downloading through torrents, it will reveal your identity for all the downloaders, and your ISP, which makes your connection becomes insecure and your visibility with real identity make the real threat to your online safety. To explain in a simple language, whenever you download through clients like Utorrent or Bittorrents, you can easily see who else are downloading from the same server and same file you are downloading currently. You can find the option under (Peers) Tab. Thus VPN for torrents will replace your real identity to some anonymous IP, and you are good to go!
Benefits of using VPN for torrenting
Hack Attacks: You will also prevent hacking while downloading torrents when you are using VPN for torrenting. There are many hackers always looking for soft targets. They will simply add the virus files to the download movie folder and get access to your computer, which is really a big threat to your online privacy. Torrent VPN helps you get ride off all the cyber criminal activities by letting you download files anonymously and all data are highly encrypted through different protocols. Since all data are bypassed through a secured tunnel your data is not accessible to anyone. Not just that, the best VPN for torrenting provides you different location's IP address, so you become totally untraceable. If anyone wants to track you using this IP address, he or she will get your VPN service provider's server address. In addition to this, the best VPN for torrents will never keep any logging information about their users so you are completely protected.
Peer-to-peer file sharing or torrenting have been conventional issue since it provides copyright material free of cost and it's not very hard for cyber criminals to breach all the firewalls and security layers of OS of user's device. Therefore, most of the civilized countries banned torrenting. Unfortunately, this is considered as a barrier for students who can't afford the expensive study material which may include video lectures, research papers, online training programs, ebooks and other useful content. But the good news for all torrent lovers is ExpressVPN can solve their problems. ExpressVPN is the best torrent friendly VPN for the torrents since they strictly maintain their no-log policy. They never handle any logging information to the third parties. With shared IPs, payment through Bitcoin and unlimited bandwidth, ExpressVPN make you 100% anonymous and ensure a secure torrenting.
You may find that it is little bit more expensive comparing to others. But you must have to pay what you get especially in terms of security.
comments