5 Tech Gadgets for Your Small Business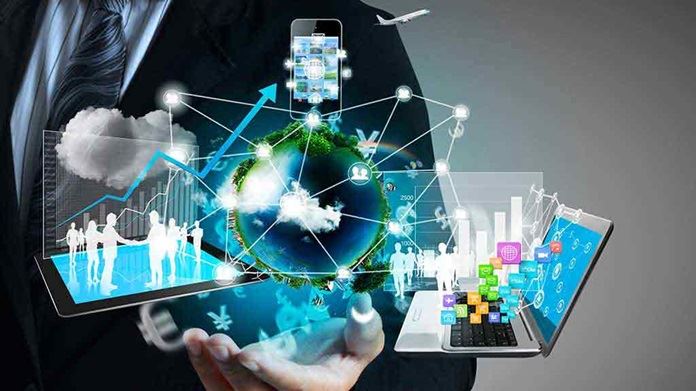 Technology has proven to be overly important in many fields, especially the business world. A business that invests in technology infrastructure tends to perform well in the market. Luckily enough, there are specific technological gadgets that allow even small businesses to exploit technology.
Keeping that in mind, here are five useful tech gadgets for developing businesses.
Wi-Fi Router

With the utmost relevance of the internet in any business, a Wi-Fi router allows you to get connected with ease. The router will connect all your devices to the internet, and you can easily share files with other employees over a specified network.

When you are looking for the right Wi-Fi router for your business, you will need to consider its features and functionalities. For instance, a router with USB ports will let you connect your hard drives and printers for easier file sharing. Also, ensure that the router supports the 802.11ac for fast connections.

The T-Mobile Wi-Fi CellSpot can serve a small business perfectly, especially because it is available for less than $30. If you are a T-Mobile customer, you will enjoy the amazing offers that come with the router.

Currency Counter

Money is a common factor in any business, which is why it is vital to be keen on counting the money that flows in and out. The best way to ensure that the money is computed without any error is by purchasing a currency counting machine.

A currency counter is a must-have gadget for any business. This device will eliminate the need for counting note by note, which can easily bring about confusion. The gadget is also easy to use, and it can detect fake currency.

You can consider purchasing the Cassida 5520, which goes for about $180. This unit features a counterfeit detection, and it can count a maximum of 1,300 notes in a minute. Also, it has the Valucount feature, making it easy to count the value on each note.

Wi-Fi CCTV

While some small business owners despise such a gadget, it can be vital for your property's safety. The Wi-Fi video monitoring device lets you access remote viewing as well as a two-way communication. Also, you can monitor every single activity on the premises.

You'll be able to access the feeds from the Wi-Fi CCTV through your mobile device from wherever. Here, you can access the feeds by inputting the specific IP address of the Wi-Fi camera. Most of the units will let you record the feeds or simply view live streaming.

The Dropcam Pro is a great idea if you need a reliable device. This unit delivers amazing 720p HD videos, with a powerful 8x zoom, an 180-degree FOV, and goes for less than $200.

Credit Card Reader

This is another must-have tech gadget you should include in your business. Since a lot of customers prefer using their credit cards to purchase products and services, this gadget will be an added advantage to you.

With this gadget, you connect it to your mobile device via the headphone jack. It then works along with a dedicated application that lets you access the credit card details.

Square is supposedly the best-known credit card reader for mobile devices. It was developed by the founder of Twitter, Jack Dorsey, and it is only accessed after you sign up. The device, dongle, is designed with an ease-of-use; so anyone can operate it without any difficulty.

Network Attached Storage, NAS

Some files and content are overly important in the business, which means that they need to be stored securely. Gone are the days when you had to store your files and vital content on your PC. Though the cloud services were introduced and proved reliable, the NAS is the newer option.

The Network Attached Storage devices allow you to host the files on your own and you only need to connect your regular hard drive to the device for further backup. Once backed up, you can access the files whenever you need them.

The Seagate Personal Cloud is a great consideration for a NAS device. This unit is small enough, and it allows you to share, host, or store files with ease. To top that, it comes with a backup protection. You can also access the NAS device using an app on your mobile device.
Always weigh your business needs before you purchase any gadget, and ensure that you choose a tech gadget that serves you perfectly. Also, choose one that is easy to operate and manage.
comments