Google Launches New Chat App With Weaker Privacy Measures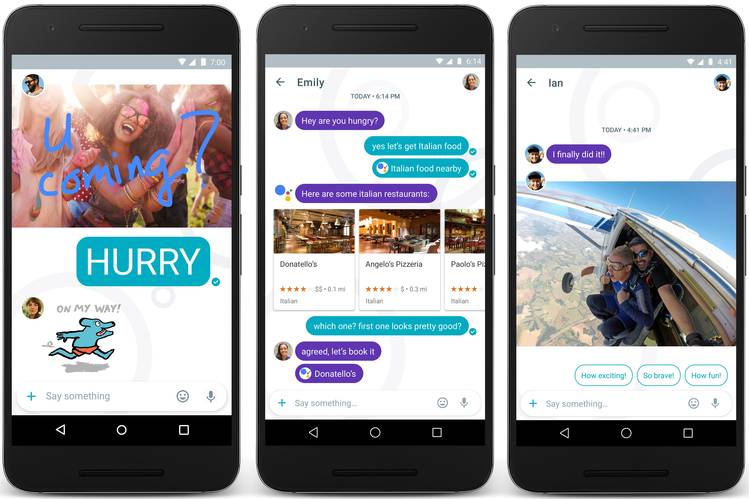 Google's fans are disappointed with the launch of 'Allo', a new chat app that reportedly has feebler security measures than the company promised to bring along its new product. According to company's original statement, Google would temporary store chats that take place in Allo on its servers and would restrict the authorities from accessing the data.  However, the latest media reports reveal the company now keeps hold of the conversations unless users take some active measures to avoid the data being stored on a third place.
Unfortunately Google has no words to comment on the latest situation whereas a number of privacy-conscious campaigners are perusing the company to ensure users are kept informed how their private conversations are handled. Daniel Nesbitt is one of the privacy campaigners and is serving Big Brother Watch as a research director. He says it should be taken as a vital role that people are appropriately informed about what is going to happen with their personal data so that they can decided whether they want to continue with the service or not.
The IHS Technology consultancy says the company seems to be facing a big challenge now a day as there are a number of famous chat apps that have very established users with more advance protection features. It further stated with chatting they don't just talk about acquiring one person as it is about acquiring the network of established people.
Google first announced the release of 'Allo' earlier this year in May at its IO event where addressing the crowd company's representative said Google would "transiently" store users' chats on its servers. It was necessary to offer the standout feature of the chat app which is basically the addition of Google Assistant and a tool that aimed at providing suggestion that are relevant with the context. For instance, if some users are discussing Chinese cuisine, they can ask the assistant within the chat to provide information of nearby eateries or even about recipes.
Though users are told they can choose to clear their chat history, Google support documents provide no orientation for doing it unless they are prompted which is opposite the assurance it promised earlier. They tell the users they should keep in mind their Google stores conversations they have had with their Assistant. It remembers users' name and their interests for a more personalized chatting experience.
The new chat app offers an Incognito mode that encrypts the data to prevent the assistant reading it or the authorities to get a decoded copy of the chat. However, the feature is not set as default and users who are not aware of this are at higher risk of their personal chats  being shared with a third party.
When asked about the protection of users' data, the representatives for Google wasn't able to provide further details about how long the company has been holding and using users' conversations. They gave a link to 'The Verge' in order to know more about 'Allo' which is in contrast with the famous chat app 'WhatsApp'.
comments