Integrated Content Marketing Implementation Strategies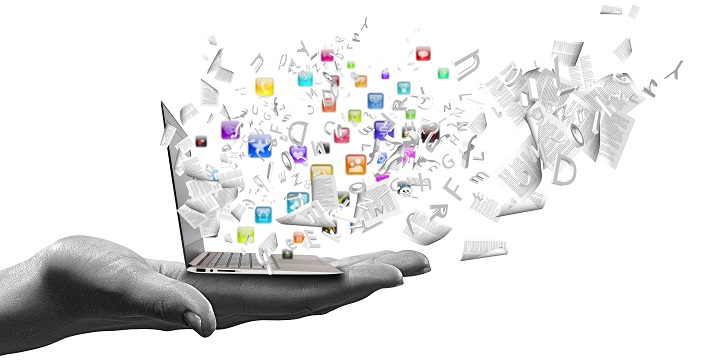 Most modern businesses realize the importance of online content production. However, before you even start promoting your brand via any medium you deem fit, you need to develop almost every aspect of this vast strategy in a steady, methodical and educated manner. There is simply no room for rushing! How you prepare yourself, set business goals, analyze the market, target your audience, evaluate strengths and weaknesses, monitor results and elaborate the entire campaign can either be your rise to success or your downfall.
Your content can be distributed by using a wide range of communication channels like social media, audio/video material, websites, newsletters, blogs, direct mail/emails, whitepapers, etc. Of course, a majority of people are already aware of these "tools" which are so easily at our disposal, but not everyone knows how to combine them all into an effective marketing bomb.
Basically, it's all about sending the right message by using the right channels to reach the right people at the right time. Integrated content strategy must be consistent in order to establish and strengthen the relationship with prospective buyers and to extend the company's reach towards potential clients.
Form a team
Given the complexities associated with content production and promotion, it is clear why no one can do anything this demanding by themselves. If you are to develop and launch your integrated content marketing strategy, you need to create the best team possible that can design and deliver fresh, effective and convincing content. With a content manager to monitor and orchestrate the whole creative process, you'll have no troubles spreading the word around. Also, learn from your own mistakes, check out what the competition is doing and simply keep everyone in your team informed, ready and eager. It's all about dividing and assigning specific tasks to individuals who are best at completing them, because no one should have to do every single thing.
However, as for the PR, Marketing and Digital department, the main SEO pillars of the company, they should perform as one integrated function, rather than separate entities. If they do not communicate amongst each other, unmatched brand vision and preferred outlets will most definitely have grievous results. Everything should be kept connected on the larger scale so that the company can breathe, think and act like one big living organism, no two ways about it.
Use multiple channels
If you're after that maximum reach, distributing content across multiple channels will enable you to capture different segments of the market. This optimizes the chances for people to find, comment, share and discuss your promotional material amongst each other. Sharing in particular can get you on a fine looking high horse, because that's proof enough that (potential) customers possess a similar opinion or that they really like what they see. In both cases they become an amplified extension of your reach, the one you didn't pay for and actively insist on, which is an immense bonus. Online Marketing Gurus claim that technology is what defines marketing today and the Internet in particular is the greatest tool for exposing yourself to the entire world. The best thing about it is that it's completely up to you to fully implement technology in order to find the right solutions that coincide with the company's needs and budget.
Connect with the audience on a more personal level
Today, people demand a more personalized experience and hardly anyonw could relate to traditional marketing, that it's quite plain and emotionally bland. The sociopsychological factor should always be taken into consideration, so by customizing insightful content for attracting and converting prospects you get a whole new dimension of marketing. It may be focused on micro-targeted audiences, but nurturing such intimate relationships can produce incredible loyalty. Before you know it, you'll amass a huge following that will exponentially propel you to even greater heights.
One final word of advice, keep things a bit humorous, too. If you can make people laugh, you can do anything.
comments