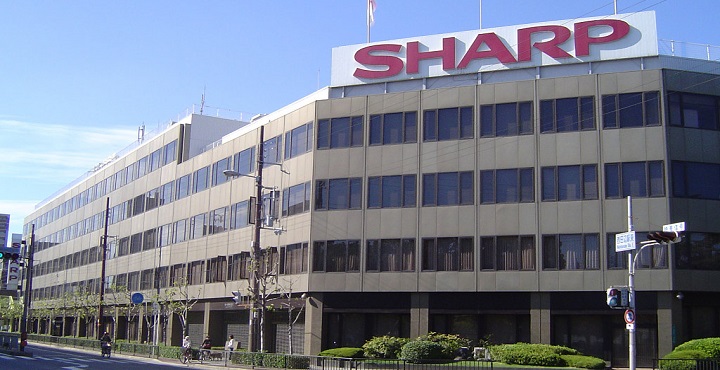 Japan-based Sharp Corp announced that in accordance with a planned restricting, the company may choose to reduce its capital and issue preference shares. However, worries regarding the new dilution that would occur as a result of the new issuance and other avenues of possible fund raising sent the company's share in a downward spiral by 26%. Loss-making Sharp has been battered by competition in its core business of liquid crystal panel display by cheaper Asian rivals and has been working with its primary lenders for securing its second major loan since the year 2012. If the company decides to go ahead with slashing its capital, it may be able to successfully wipe off the losses from its books.
This will be a necessary step before Sharp can decide to resume the payments of dividends to shareholders. The prospect of giving out dividends in a not-too-distant future is considered as essential for getting the company's banks and other shareholders on board with a sort of rescue deal that's expected to have a value of about $1.7 billion. According to an individual who has knowledge of the matter, the Japanese firm is considering cutting its capital from about $1 billion or 120 billion yen to approximately 100 million yen. The individual refused to be identified as they weren't permitted to speak about the matter.
According to analysts and experts, if the company is able to secure new funding and wipe away its cumulative losses, it will be able to start anew so it can actually move forward in a positive direction. However, it was also noted by them that the announcement of issuance of preference shares and also other fund raising had spooked the company's investors on Monday. Warrants are frequently attached to preference shares that enable the holders to purchase stock at a fixed price at a later date.
By the end of trading, the supplier of Apple Inc. had suffered from a decline in value of about $1 billion. At one point, the shares of the company had tumbled as bout 31% or their daily restriction of 80 yen to their lowest value in the last two years. Further details weren't provided by the company on Monday, which said that a final decision would be made by Thursday and then the new business plan of Sharp Corp would be announced. It has been indicated by sources that the firm may go for a $1.7 billion debt-for-equity swap from its major lenders, which would include a return for the agreement of cutting 5000 jobs and to divide its struggling smartphone unit.
They had also said that the company had asked a corporate turnaround fund called Japanese Industrial Solutions to invest about $250 million capital. It was said by Japanese media that the capital reduction is also directed at reducing its tax burdens as it would enable the company to be classified as a medium-sized or small enterprise for tax purposes. While it could assist a little, it will not lead to major savings for the company.
comments