Facebook Launches internet.org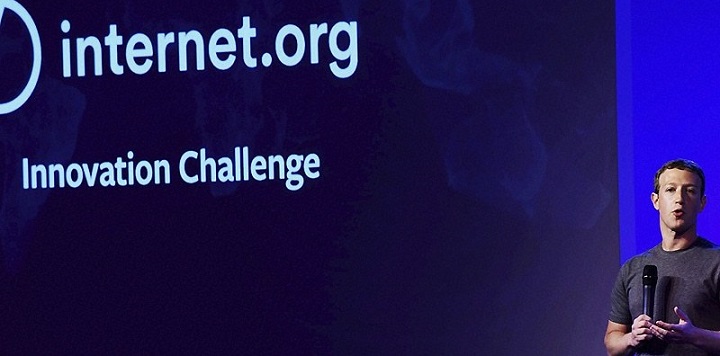 The biggest social network of the world introduced a new scheme called internet.org, which it has defined as 'free mobile data'. The social network said that it would allow more online services and websites to join this platform, but this announcement has unleashed some backlash against the initiative. According to opponents, the neutrality of the internet is compromised with this move because it gives preference to some websites and apps as compared to others. However, according to the founder of Facebook and its CEO, Mark Zuckerberg, it isn't practically possible to offer the entire internet for free.
In an online video that was posted to internet.org's website, the CEO said that tens of billions of dollars are needed every year for running the internet and no operator would be able to do this if it was available for free. However, he said that it is possible to offer free basic service that don't use a lot of data, are simpler and can work on even low-end smartphones. As per a campaigner based in Delhi, India, the protests against this offer would continue. Under the new initiative, a limited number of online services would be offered to subscribers of partner mobile networks free of any charges.
Participation from network operators is expected because they believe that once the users have had the chance of trying out the free content, they would be willing to pay for greater internet access. Since 2014, the project has been spread out to include places such as Indonesia, the Philippines, Guatemala, Ghana, Kenya, India, Tanzania, Colombia and Zambia. In order to use this facility, special Android apps have to be downloaded, Facebook's Android app, the internet.org's website and the Opera Mini browser. Up until now, the scheme had been limited to only a couple of services in various countries.
Some of these services include BBC News, Accuweather, Facebook, the Facts for Life health site operated by the United Nations Children's Fund, the Wikipedia encyclopedia and a number of sports results and local news providers. Now, the search engine giant is taking steps for widening the project so other developers can also become part of the internet.org platform. There are three prerequisites that will have to be fulfilled by developers in order to join the scheme. These include having websites that aren't data intensive meaning they don't contain banned content like videos, voice and video chats and high resolution images.
Secondly, they should be able to run on the powerful smartphones in the market and also some cheaper feature phones, which means some web-based products like JavaScript cannot be used. Last, the websites should encourage the concept of broader internet to convince people to pay for access. While membership will continue to be restricted with these terms, Mr. Zuckerberg said that protesting against the program should be stopped just for defending the 'extreme definition of internet neutrality' held by some. He said that we should stay more focused on improving people's lives, but oppositions continue because online activity of users can be accessed by Facebook through this platform.
comments