What Latest Features To Look For In Robot Vacuum Cleaners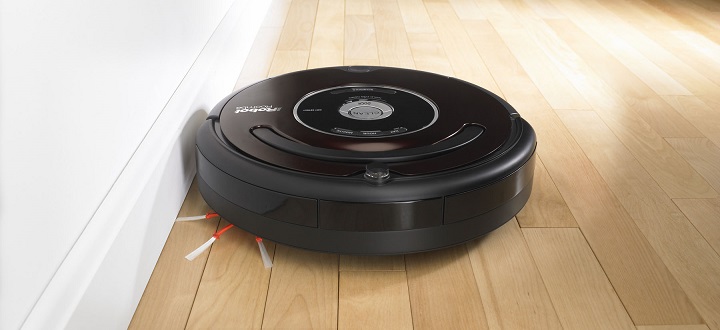 Robot vacuum cleaners are on the rise. It wouldn't be a bad idea if you considered buying a robot vacuum cleaner for your next purchase too. They are the future of home appliances and with the technology they are currently coming with they definitely have a great feature. Robot vacuum cleaners are currently the most popular ones on the internet. More and more people are buying them because they facilitate people in a way they have always imagined. They are robots meant to do home cleaning and what could be a better sight than seeing someone else do the work for you?
If you are considering buying a vacuum cleaner for your house today, make sure it is a robot vacuum cleaner. There are many out there with varying features. Some are good and some are better. There are those not so likeable ones as well but if you are looking at the right features you will buy the right thing. The most important thing for a robot vacuum cleaner is to be able to see in all directions because if it can't do that, it can never clean properly. The 360-degree view is a must when you want to buy a robot cleaner.
What good is robotic technology if the vacuum cleaner can't clean properly? According to an expert from VacuumsGuide.com, performance is the first thing to consider when buying a vacuum cleaner regardless of its type. Always have a look at what technology is being used for sucking in the small particles like mold and pollen. Look for powerful cyclones and a good centrifugal force. Best is to check the power of the vacuum cleaner with a few tests. Another important thing to see is the power of the motor. A motor with a spinning speed of above 70,000rpm is always a great deal.
How a robot will move is also of importance. You can't always keep on moving things here and there to make way for your robot to clean. What's good in buying a robot cleaner anyway then? Tank tracks are pretty popular these days and it is a big advice that you choose robot cleaners with tank tracks for stability and smooth movement. Sucking stuff that's stuck inside the fibers and perforations of the carpet is not the only job for a cleaner. What about the threads, strands of hair and other similar stuff that wouldn't come off no matter how powerful the suction?
For this purpose you need powerful brush on your cleaner too. Also, it is important that you look at the size of the brush. Nothing less than the width of the vacuum cleaner should be accepted for that matter. Furthermore, there should be different types of brushes to deal with different types of surfaces i.e. carpets, floors etc. Last but not least, there's rarely anything today that can't be controlled with a smartphone. Look for a robot cleaner that can be controlled with your smartphone so you can ask your robot to clean the house even before you have entered.
comments