How to Choose the First Class File Recovery Software for Worst Times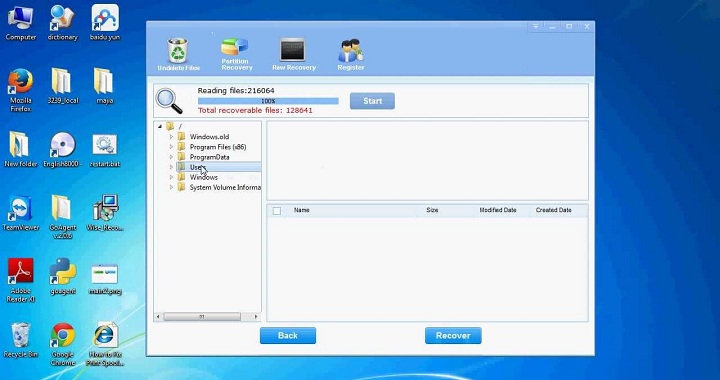 Data is meant to be kept safe and when you try to keep something safe you are doing it because you fear that it will be lost some day. Data stored in computers can be lost in hundreds of ways and losing important data can be a huge loss at times. While songs and other easily available files can always be downloaded again or obtained from a source, confidential files, images and company data is not recoverable like that.
In these scenarios, you need the right data or free data recovery software. If you think a data recovery software is something you need, here's how you can choose the right one:
How To Choose The Right File Recovery Software
First thing, know your needs lest you be found buying a software best for enterprises for your personal data at home and spending all that money for nothing.
Look only for file recovery softwares that are meant for the operating system you have on your computer.
Go into the features of the software and find out the how many types of data recoveries the software can perform. Data can be lost by doing a wrong partition on the hard drive, accidentally deleting files, corruption and many other reasons. See if the software covers all of those types of losses.
See if the software can perform data recovery on different storage media. You might need to recover the data from an external hard drive or USB stick.
See the screenshots of the software to find out if it is an easy to use and user friendly software.
Look for additional features such as protection of data, backup of data and monitoring of hard drive to know the sensitive or in-danger locations.
A good software will always have a good trial period as well because the makers are sure of the quality of their product so always look for a free trial too.
Customer support and help are extremely important aspects of any software so in case of any problems with the software you have someone to help you. See how instantly will be helped by the company. Live chat feature is a great plus these days for such companies.
Never forget to look at the ratings and comments given to the software by users and online reviewing websites. If users are rating the software as a good one you should go for it.
Always look on the websites that are helping guides for buyers of softwares and other products.
Last thing is to look at the price. Price is something you will often see as the first thing to look at when buying something but price shouldn't be the biggest factor when you are talking about risk prevention. Paying more for a service that keeps the crucial company or personal data safe and recoverable is not a bad deal at all.
comments