Microsoft's New CEO Sparks Hope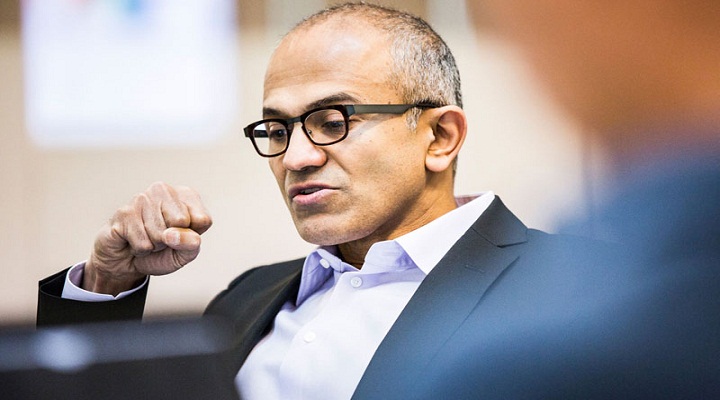 Business meetings between the employees of the software giant and the outside partners at the Executive Briefing Center of the company in Redmond, Washington had been interrupted by the impromptu town hall webcast of Satya Nadella, Microsoft's new CEO. It was only hours earlier when he had been named the third leader of Microsoft in its entire history. Mr. Nadella was not interested in hogging the limelight once the brief webcast had come to an end. As the town hall made the transition into a light reception, he said that people were free to return to their meetings or whatsoever if it was more important.
This gesture is just one example of the collegial and calming style of the new chief executive, which is in stark contrast with the passionate, blustery and rally-the-troops style employed by Steve Ballmer, the previous CEO of the company. According to experts on leadership, this change is essential for a mature company wanting to shift cultures into new businesses while letting go of missed opportunities in the past and the success as well. Mr. Nadella's style was regarded as symbolic as it sent the message that work was priority. It is his way of separating himself from Steve Ballmer.
Mr. Ballmer had been renowned for his larger-than-life emotional displays. In September, at his farewell address, Mr. Ballmer had hugged and high-fived audience members shed some tears and pumped his fists in the air. His intense competitiveness is also remembered by observers. At a company meeting in 2009, he had snatched an iPhone from a company employee and pretended to stomp on it. Likewise, he had used terms such as 'uncontrolled' and 'wild' for describing Google's Android operating system. In comparison, at a financial analyst meeting in September, Nadella had said that enterprises are heterogeneous and the mobile device management software needed to figure out how to handle Apple's iOS and Google's Android.
Other experts who paid heed to the introductory speech of Nadella as Microsoft's new CEO said that it indicated he was open to people and their ideas. This approach could be helpful in loosening up the company a little bit and focus on innovation rather than coming up with a solution that can bring in money immediately. The legacy of competing internal fiefdoms is one problem that the company is facing. It was believed by Steve Ballmer and founder Bill Gates that clash of ideas allowed the best to rise, but this simply conveys the message that employees would have to climb over one another to reach the top.
These barriers need to be broken down and the collaborative approach of Nadella could prove to be useful. The new CEO has already indicated that the innovation is key for the company. A great example of his collaborative style is his request made to Gates for increasing his time at the company for assisting in plotting future strategy and the founder agreed to it. Since being named CEO, Satya Nadella has constantly said that tradition isn't respected by the technology industry.
comments