Is iBoysoft The Best Free NTFS For Mac Software Of 2020: An Expert's Review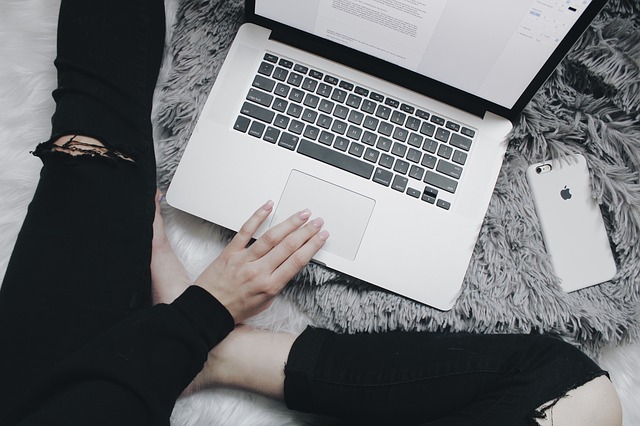 Let us begin with a scenario…
You have prepared an extensive presentation to pitch to a prospective client on your Windows PC. You have worked long nights ensuring that the same is great in every way. You transfer the same to a pen drive or an external hard disk and set out for your presentation. Your boss, who uses an Apple MacBook Pro wants to make some last-minute editing work on the presentation but cannot as it be an NTFS file! What happens then?
We have at some point or the other in our lives all faced problems, which has just been mentioned above. Transferring files between Windows and Mac is not as easy as it should be.
While Apple allows us to read NTFS files and offers support for the same, you do not get an inbuilt functionality, which allows writing. This means that you will require specialized software to help you.
In this review, we look at one of the many credible alternatives available to people in the industry- iBoysoft NTFS for Mac. We discuss some of its leading features and its pros and cons and state why this is one software, which you should definitely try out.
iBoysoft NTFS for Mac: What is it?
iBoysoft is one of the leading software companies in the world. In the past few years, it has made an excellent reputation for itself as a brand, which offers feature-rich software solutions at affordable price points and backs it up with excellent tech support.
Most of the products, which iBoysoft makes- Data Recovery, Security Solutions, and Drive Managers are relatively easy to use. In other words, you do not have to be a tech wizard or a software nerd to understand the features and figure out how the software works.
The iBoysoft NTFS for Mac follows the exact same philosophy. It is simple, fast, offers a hassle-free experience, and can be used by any and every one. The software allows you to-
Read NTFS Files on your Mac
Write on the files and make changes
Edit the files according to your needs
Delete native NTFS files from Mac
Copy and Move the files between NTFS drives
In other words, you do not have to do anything extra or tamper with the settings of your Mac to seamlessly transfer, store, and edit files. In fact, when you start using the iBoysoft NTFS for Mac, you might be forgiven for thinking that you are using the same PCs!
Main Features of the iBoysoft NTFS for Mac
100% Read and Write Capabilities-
As compared to other NTFS for Mac software, which only permits limited capabilities, iBoysoft goes above and beyond every other competitor in the market. We have already pointed out how you can edit, transfer, move, copy, and delete NTFS files in a seamless fashion. This range of capabilities is not even found on some of the best-paid software in the market.
Clean up NTFS Files-
Unlike other software, iBoysoft offers inbuilt NTFS file repair functions. This means that you can use one single software to clean up NTFS files. You can also use the software to reformat different kinds of files like FAT 32, Ex-FAT, HFS, and more to NTFS.
Single-Click Mount and Unmount-
Do you remember the ease with which you use a single pen drive across all your Windows devices? This is the same feeling you get when you start using iBoysoft. You do not need to go into the settings of the system and keep changing the file names, formats, and other issues every time you plug in and play a pen drive or a hard disk.
The Great Disk Management Software-
iBoysoft has taken great pains to ensure that it is able to offer as many features and functions as possible. This means that in addition to the NTFS features, it also acts as a full and complete disk management tool. In other words, you can preview all the disk information, format it if you want to, and even erase the contents if need be. In other words, an all-in-one tool.
Repair NTFS-
It is true that some Windows files in different formats might get corrupted or would require some special attention to read and write on Macs. Fret not, iBoysoft has you covered on that front as well. You can choose from the drop-down disk management functions and click on the 'Check Disk' function. You will see that this is a highly successful feature to repair NTFS files.
Pros and Cons of iBoysoft NTFS for Mac
Let us begin with the pros-
The interface is clean and easy to understand
There is a Free 7-Day Trial Period
It does not affect the Mac Speed or operating performance
Compatible with almost all Mac OS- Sierra, High Sierra, Mojave, Catalina and Big Sur
Works on all external storage devices- pen drives, SD cards, hard drives, etc.
Occupies zero space on your memory
Now let us look at the cons-
While we think that iBoysoft cares about its customers, we would have liked the company to offer 24×7 live chat support. Currently, if you have any problems, you will have to drop them an email. The company says that they are working on their live support and the same would be operational very soon.
The Final Verdict
We all tend to forget that any software should be created with an aim of making human lives simpler. Some brands have forgotten this basic elementary principle when it comes to designing software. Thankfully, iBoysoft is not one of those companies.
You get the full suite of features and functions on offer and then some more. This not only makes your life a whole lot easier but also far more productive. We would have loved real-time support, but thankfully that is not a deal-breaker given the easy nature of functions and features.
comments