6 Ways Custom Signage Can Boost Your Food Truck Business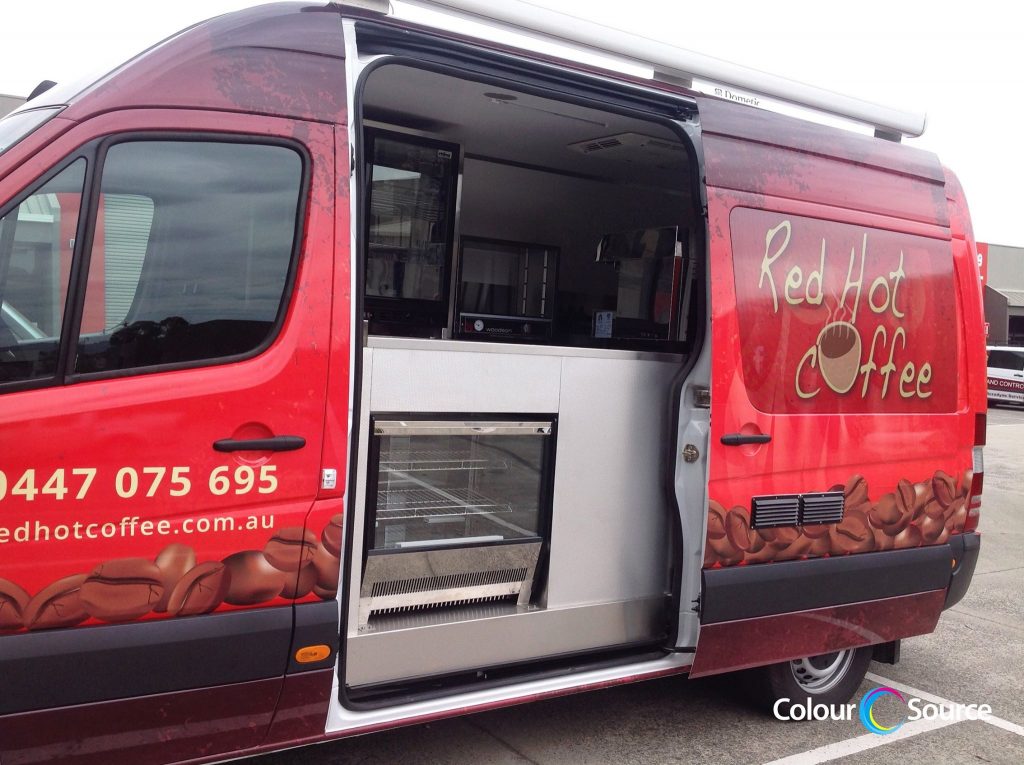 The mobile food sector is on the rise. This is evident in the emergence of food delivery services which, in the last two years, prompted the development of external logistics companies to aid such aspects of restaurant operations.
Along with that, the food truck industry has grown significantly as well. According to Forbes.com, in 2019, the projected growth of the food truck industry was 20 percent. And because a lot of food service startups are opting for non-traditional and more affordable routes for operations, the number of food truck operations are sure to increase even more in the years to come.
However, with cutthroat competition, new food truck businesses face great challenges. Setting themselves apart from everyone else is one of them. Of course, the most reliable way to do that is by proving that their products are different and better.
Another important tactic for ensuring their business distinction is through smart marketing. And when it comes to smart marketing, one of the best strategies to employ is the use of custom signage.
Top Benefits of Using Custom Signage
Signage has always been a powerful advertising strategy for any business. But for food trucks, it is an even more effective marketing tool because the mobility of the food truck allows the custom vehicle signage to reach as many people as possible. If much careful thought is placed into the design, this kind of marketing can fetch even more benefits for food truck businesses.
Here's how custom signage for your food truck can be advantageous for you:
1. It can quickly establish the look of your brand.
Amid the sea of food trucks that can be seen at weekend marketplaces or bazaars, the custom signage of your food truck will leave an imprint on the minds of people. In the future, it will be so much easier for them to identify your business and seek you out.
2. You can add as much useful information to the design as you want.
When you have your food truck's signage custom-made, it is easier to work in as much useful information as possible. Since a food truck is also a business establishment, your signage does not need to be restricted to your logo and brand name. You can also include your contact details, images, and a basic list of your offerings — information that would normally fit on the display window of a brick-and-mortar store.
With information-packed signage design, it will be easier to encourage people to act to your business's advantage.
3. It's cost-effective.
Getting custom signage made may entail more work and a bigger budget, but it usually has longer staying power or better longevity. You will find that with detail-oriented design, there's nothing much that you would want to change about the sign even as years pass. A bit of refreshing is all it would take to keep the sign visually pleasing.
This can save you a considerable amount of money, which you can use towards other aspects of your food truck operations.
4. It enables you to appeal better to your target audience.
With custom signage, you can study the different design components that can engage your target audience more and work them all into the final design.
For example, if your primary customers are children or young people, you can make sure that the colors, typeface, and images used for your signage are the most stimulating for them. This way, in a parking space full of food trucks, they'll be able to determine automatically that your food truck is the business that is ready to cater to them.
5. Custom signage can protect the quality of your food truck.
When you opt for custom signage for your food truck, you can be more selective with the materials used. This means that you can go for weather-resistant materials, such as durable 3M vinyls for vehicle wraps which have a significant lifespan.
Car service centers also point out that applying vehicle wraps made of high-quality vinyl material for the truck's signage can actually strengthen the vehicle's body. The wraps would prevent sun and water damage and help the vehicle become less susceptible to corrosion, which is a typical risk for cars with fewer layers of paint.
6. More functional details can be added to the sign.
For custom-made signs, it's not just information that you can add to the design; it would be easy to add functional details as well, such as marquee lights or air-cleaning paint. Lights can draw attention to your food truck and also enhance the dining experience of your customers. Meanwhile, using air-cleaning paint for the sign is a fantastic way to manifest the ethical values your business upholds, and of course, help reduce air pollution in urban locations.
There's also the available option to choose signage that serves different purposes. Flip signage, for example, can double as a counter. Automatic roll-up banner signage for a food truck can provide different kinds of information. As for digital signage for food trucks, it can provide diners with a source of amusement or even make it possible for your business to enhance its processes through a technology hookup with a food truck POS system.
Find the Best Vehicle Signage Company for Your Food Truck
There's no discounting the positive impact of custom signage on food truck businesses. Make sure to be quite discriminating when choosing a company to create the signage for your business. Go with a highly experienced company that offers a variety of solutions to fit your specific requirements.
Get custom signage quotes for comparison. However, do not get too fixated on the cost. Instead, focus more on the quality of work that you will get. Look into the company's portfolio of work (this will give you a better idea of their true capabilities) and search for helpful feedback and testimonials from previous clients.
Find a signage company that does not just possess a good reputation, but is also known for dedicating time and attention to its clients. You'll be sure to get yourself a winner this way. You can look forward to a pleasant collaboration in creating custom signage for your food truck that will be a total asset to the business.
comments