How Technology Is Moving Startups Beyond Conventional Tactics?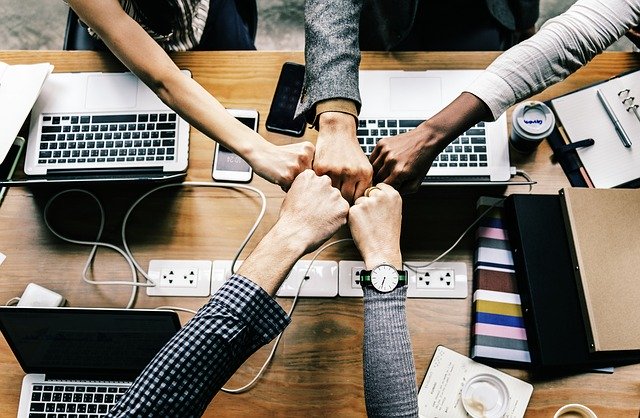 Technology has brought us almost everything at our door. Its advancements have enabled us to perform such things which were previously unimaginable and has made our overall life more comfortable.
Every sector of our lives has been affected by technology, especially the latest IoT enabled consumer durables, or AI-based devices has changed the entire game.
It's no surprise that startups in every sector are relying on technology to grow at a faster rate, reach more compatible markets, and acquire loyal customers at a rapid pace.
Around 25% of startups fail in their first year of business development due to several factors like lack of experience, poor communication skills, and improper bookkeeping skills.
Therefore, it's essential to have proper industry experience and sound knowledge, which can help entrepreneurs build their business with appropriate adequate planning and strategic design.
Gone are the days when one had to perform cold-calling techniques to acquire a quote.
For example, logistics and the manufacturing sector has made their game up through technological innovation and have driven revenues for companies.
Business models are getting redefined and up-to-date due to the constant evolution of technology. It has simplified the whole process, but for many entrepreneurs and established businesses, getting challenging to keep up with.
How is IT moving Beyond Conventional Tactics to Reshape Business Models?
According To Strategic IT,
"81% of organizations agree that IT is a strategic enabler of the business – up from just 45% in 2016."
ERP, SCM, CRM, etc. are that we have got from the advanced technology and business products combination. It has helped in building better products, improve overall operations, enabled better customer experience, and gave insights into better decision making.
Let's explore more about how business functions are now automated and lead to a significant investment cost reduction.
How is this all happening? Have a look.
Build technologically-driven companies
Starting from scratch and having your startup just like a baby is no more a problem.
Technology adds a force multiplier effect in it to build new business strategic models, products, and customer experience.
Many giants' brands like Air BnB, Coursera, Ola, and Uber, etc. are simplifying their business solutions at their best with the help of technology like never before.
Their success is an established proof that compels everyone to evaluate the use of technology in their business models. Soon, it will help in reaching essential business milestones.
There's an added effort that companies have to be continually keeping themselves up-to-date, reinvent themselves before the technology changes, and left them overwhelmed.
Technology-based Focus Areas
It is essential to keep diminishing the previous conventional tactics to reshape and rebuild the business models. And how it is done?
Obviously, with the correct use of technology, i.e., using it as a disruptive market force; will help in staying ahead of the game and relevant to it.
The entire game is changed because today, your customers could practically be anywhere in the world. Therefore, your resources and channels are required to reach and provide the service, which can't be done traditionally.
What are the new technological concepts added to business models?
It includes the following advanced technological concepts to be considered:
Exclusively personalized customer experience with an exceptional back-end working of technologies like Artificial Intelligence, Machine Learning, business analytics, etc.
Massively scalable platforms with the asset sharing concept

Granular offerings and dependent pricing models

Top priority is given to Analytics and decision-making characteristics

Sensors, IoT, robotics, machine learning, 3D printing are at the second priority

Chatbot, AI, ML, Analytics, etc. are used for enriching the customer and UI experience
Tips for Startups to incorporate New-Age Technology
These days' startups are everywhere, whether it's a home-based cooking business or an online leather jacket store. All of them have the leverage of being agile, able to adapt to different processes, change the execution process, and evolve the industry.
The significant reason for it is that they are far more comfortable with letting technology take the lead over them. In contrast, established brands are still reluctant to incorporate something new such as technology; weird, no?
That's why it is much easier for startups and SMEs to build technology-based organizations.
Some tips from my side are as follows:
You need to appreciate and adopt the latest tech in your business, company, and clients' sector. Don't hassle but take small steps towards your dreams.

Recruit wisely and build a team of professionals with complementary tech skills — no need to compromise on this.

You can't stop at any point and need to constant unlearn. Have a hands-on experience on latest tech having implications on the business model

You should be willing to look at the creative destruction of the existing business structures and technologies.

Help your employees in earning some high productivity every other day. Start automating the mundane and repetitive tasks so that employees can relax at that time.
It helps in accomplishing the same processes with much speed and accuracy.
Remote-working is the next BIG thing. Why don't you start with it?
Remote work accomplishes both goals and other relevant options by allowing your organization to tap into a global stream of the talent pool. Not only this, but it enhances your work-life balance too.
Final Words
Start focusing on a small cell of your organization. Think about how can you redefine it and identify where you can add the potentially game-changing technology. It will eventually act as an alternate revenue generation for your business too.
Technology can help you in acquiring incredible things, but it's only possible if it's implemented in the best possible way. You won't get success if you are constantly chasing after the latest tech, trust me! It can cost you a heap of the amount and would lead you towards nothing.
Competitors are passing by you, and this is a race that you are part of. So, make your processes efficient than ever at work.
Think about all the points to reach your goals swiftly, as mentioned above, to stay connected and competitive.
comments