Understanding the Importance of Competitor Analysis for Successful SEO Campaign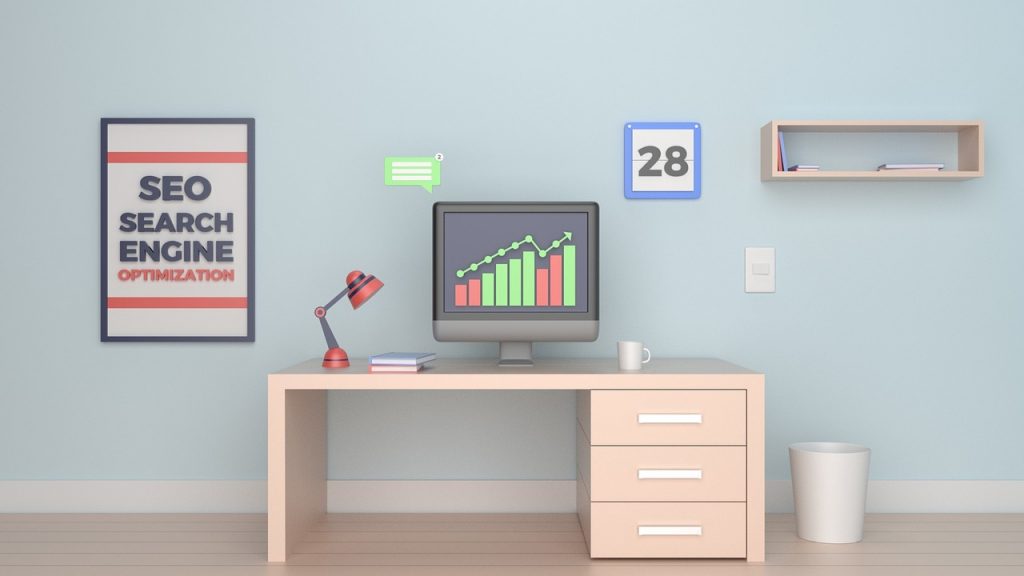 Competitor analysis is of pivotal importance during the initial stages of your SEO campaign. Often we find companies overlooking this important aspect of an SEO marketing strategy and going straightaway into keyword mapping, link building, or content optimization. But it is of crucial importance to understand who your competitors are and understanding precisely where they stand vis-à-vis you. This could help you in chalking out your specific goals and identifying all the blind spots or gaps.
By the time you complete comprehensive competitor analysis, you would clearly understand who is gaining maximum organic visibility in your specific industry, which are the most effective backlink strategies, and which keywords are supposed to be really valuable. All of this could be effectively utilized for gaining and growing your website's organic traffic.
As per https://www.searchenginejournal.com, "In the eternal pursuit of market share, businesses need to keep tabs on their competitors. Without insight into their relative strengths and weaknesses, businesses will struggle to stay competitive." You may employ the efficient services of a reputed SEO company like Walnut.SEO.com for perfect SEO solutions.
Why Is Competitive Analysis Necessary?
SEO competitive analysis is of crucial importance as it helps in giving data regarding which strategies are doing well in your industry currently and what exactly you must consider doing to boost your keyword rankings. The valuable insights gained through competitor analysis would be helping you in understanding the key tasks that should be prioritized by you. The competitive analysis would be effectively shaping the way you construct your SEO marketing campaigns. By understanding the weaknesses and strengths of your competitors, you would be well-prepared to make the right tweaks to outperform your competitors. Here are some of the main reasons to undertake a comprehensive competitor analysis.
For Staying Competitive: Avoid falling behind by staying way ahead of the competition.

For Finding New Avenues & Opportunities: You need to understand what is actually working for your competitors.

For Accurately Diagnosing Performance-Associated Issues: You must understand why your competitors are gaining more organic traffic or precisely why your competitors are outranking you.
Ways to Do Competition Analysis
Recognize your SEO competitors:
This initial step is particularly critical in the event that you are taking a shot at a Web optimization process for another customer or industry that you know next to know about, and you have to begin starting with no outside help to know all the significant contenders. They may not basically be organizations who offer comparable content, item or administration, however, can be an organization that competes with you in the query items for your objective Keywords.
SEO competitors – validation
When you have made a rundown of all your reasonable rivals, you should begin by dissecting and sifting the ones that are continually positioning, for similar keywords that you are focusing on. Presently you should likewise discover and add progressively potential keywords to your rundown by performing keyword inquire about. For this, the sources must be crisp and exclude ones that are as of now recognized, including your flow natural quest information – medium for which your competitors' and you are as yet not positioning, yet which may speak to new chances.
Compare with SEO competitors
Since you have a rundown of your SEO rivals and target keywords, begin contrasting your site with the competitors, utilizing every single pertinent data to choose and organize the keywords. This will incorporate positioned pages, search volume, and low rankings, and keyword importance, including domains' link acceptance, content advancement, and page results in attributes.
Select your target keywords

:
Examine the accumulated information of your own site and your rivals, utilizing the predefined criteria to choose the best keywords to focus during the SEO procedure – those with the most noteworthy importance, search volume, and gainfulness.
Here are a few devices and information sources other than the customer ones to actualize an incredible SEO process.
For little (and not all that little) organizations that can't put resources into time nor in-house mastery to embrace SEO competitors examine of this scale, and turn-key aggressive SEO investigation devices.
Do Effective Backlink Gap Analysis
Any backlink gap analysis would be aiming to let you know exactly which websites are actually linking to your competitors and not to your website. This seems to be of vital importance as it allows you to effectively close the existing gap between your competitors' backlink profiles. This should help in enabling you to effectively boost your own ranking authority simply by gaining links from those websites that are already linking with your competitors. Websites which are linking to a number of your competitors seem to have a relatively higher success rate once you begin reaching out to those websites and generating content for their guest posts.
Keyword Gap Analysis
Keyword gap analyses seem to be an effective process for determining specific keywords that your competitors are getting higher rankings for but your website is failing to do that. You must get involved in reverse-engineering the reason why your competition is getting a higher ranking and identify ways to use those keywords for boosting your own website's rankings. Sometimes, things that could prove fruitful include reworking metadata, packing something new to old content, tweaking site architecture, generating a fresh new piece of content as per the keywords or even building effective links to your original content containing the keywords that are desirable and in demand.
Utilizing Beneficial Key Insights from the Audit to Boost Your SEO Stratagem
It is of pivotal importance to not only generate this valuable report but also, to take proactive steps based on the collected data. You need to utilize valuable insights from your competitor analysis for driving your campaign strategy.
Conclusion
Before you start effective competitor analysis, it is essential to be familiar with your business's present objectives, priorities, and overall goals. Once you are clear on that count, you may go ahead and identify specific competitor stratagems that you must utilize for boosting your SEO campaign.
comments