Linking Up: How to Find Quality Backlinks for Your SEO Strategy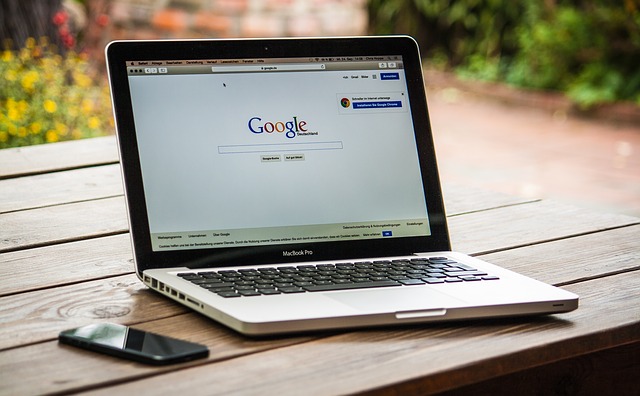 Quality backlinks can help your SEO grow. Check out this guide to learn how to find quality backlinks for your SEO strategy.
Not a dozen, not even a hundred — Google considers over 200 factors when ranking sites.
Over the top? Well then, this tidbit will shock you even more:
In 2018 alone, the search engine giant made 3,200 changes to its search system! That's almost nine updates for every single day.
With all those changes, it's no wonder many people are saying that link building is dead. But is it?
Not in the slightest. Quality backlinks are still crucial to ranking well in Google search results. Emphasis on "high quality", so don't even think about using that shady link generator.
If you're new to SEO and link building, don't worry, as we got you covered. We'll talk about why links are important and how you can build links that pass Google's standards.
Ready to get those essential links back to your site that can help drive traffic and boost your ranks? Then let's dive right into it!
Why You Need Top Quality Backlinks in the First Place
First, because Google did confirm that links make up a third of its top three ranking elements.
Granted, that was back in 2016, and as you may have heard, the landscape of SEO changes every single day. New research, however, still shows a strong correlation between links and Google ranks.
And this 2019 Stone Temple study proves that link building is still crucial to SEO ranks.
After all, it's a reflection of a site's credibility. No webmaster in their right mind would link to a low-quality site. Nor would they publish low-quality content.
That said, link building still works, so long as it passes Google standards. That means relevant links incorporated in quality content. It's also vital that the content shows up on websites with high domain authority.
So, what are the tactics for link building SEO campaigns that produce good results have in common? Let's take a look at some of them that still work this 2019 (and most likely beyond).
Don't Settle for Only a Citation — Get Them Converted Into Links
Citations are online references to a business' name, address, and phone number (NAP). Your own business may have already garnered a few of these, which you can find out with citation trackers. That's great and all, but some of them may only mention your NAP without linking back to your site.
In this case, you should send a friendly message to the source websites and ask them to turn the citation into a link.
Be the First to Serve "Hot Off the Press" Topics
This involves constant monitoring of trends that people want to learn more about. Then, as soon as something new happens, you'll blog about that event. The goal here is to be the first to deliver the news.
Take video games for example — every day, dozens of them get released in the market. In fact, in 2018 alone, Steam alone released 9,050 titles.
Imagine what can happen if you were to first to write about these games, such as reviews or walkthroughs. Especially in the U.S., which is home to 166 million video gamers.
First, other video gamers will be visiting and reading your post. That's traffic for you right there. If they're blogger themselves, then they may also link back to your site, so that's a backlink for you as well.
Second, other websites would likely use your post as a source, citing and linking back to you. The more websites that were a little too late to write about the topic first, the more backlinks you can get.
This is only one example, but there are many other niches that always have something new to talk about. The important thing is to blog about these events right after they happen.
Guest Post for Relevant, High-Authority Websites
Again, the keywords here folks, are "relevant" and "high-authority". One more thing: exceptional content that's not stuffed with unnatural keywords nor links.
Otherwise, Google's Penguin algorithm will track this down and drop its ranking. It may even remove the post from SERPs or penalize not only the source site but the sites it links back to.
That's why you should ensure your guest posts are always relevant to the site they appear on. The link back to your site should also be relevant to the content of the post itself. Of course, you also want your posts to appear on a high authority site.
Go for the Gold: Create an Ultimate Skyscraper Content
Creating skyscraper content involves hunting for high-ranking topics in search engines. From there, you choose topics you want (and have expertise on) to write about. Then, you create content that's way, way better than existing posts.
You should choose a topic wherein it's easy to link back to high-quality websites. A list-type article is no doubt one of the best topics for skyscraper content. For starters, because you can link back to relevant sites for all subtopics you include in the list.
Let's say you're quite the savvy wanderlust, and for all your journeys, you use travel apps. Now, if you google "best travel apps", you'll see over a billion search results for that key phrase alone. But as you can see, the first page of SERPs only link to sites that talk about 25 (or fewer) apps.
This an amazing opportunity for your skyscraper content. You can beat the existing posts by creating a much more extensive list, say 50 or more apps. Then, link back to all those apps you mention in the list.
Once you've polished and uploaded your content, get in touch with the folks you linked to. Send them a custom email (make sure you're not spammy!) telling them they're featured in your post! Be sure to include a URL of your skyscraper content so they can check it for themselves.
If it's top-notch content, they're likely to share your content on their own sites or social media. Those shares will gain you your deserved high-quality backlinks.
Reminder: Be sure to check the ranking, relevance, and reputability of the sites you wish to link to. This is the first step on how to get quality backlinks from your skyscraper content.
Start Earning Those Top-Of-The-Line Links Now
There you have it, some of the most effective methods that can help you get those quality backlinks. Start with your NAP first and make sure you secure your "Google My Business" listing.
From there, you can proceed to the more advanced strategies that will take time but will still pay off.
Want to stay in the loop of the latest tech news and guides like this? Then be sure to save our site in your bookmarks bar!
comments