The Side Hustle: 5 Creative Ways to Make Money Online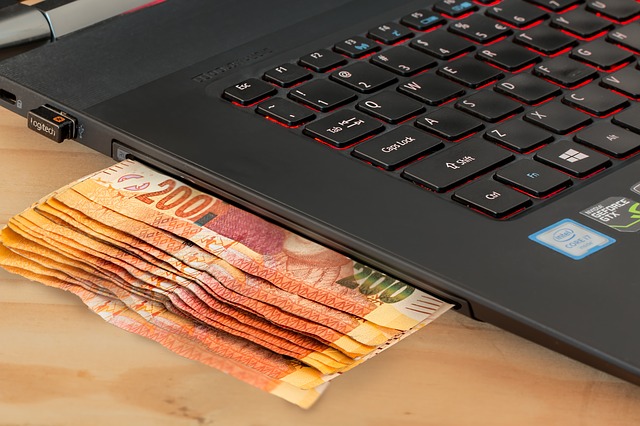 Nowadays, moving forward with your career is all about the side hustle. More and more people are starting to realize that conventional jobs, while still necessary, aren't the be all and end all, and there are plenty more opportunities out there to boost your income, and thus, your quality of life.
However, whether you're looking to follow your dream and start your own business, or you simply want a little bit of extra cash to fund a vacation, home improvement project, or just to not have to worry about bills anymore, starting a side hustle is a great way to move forward.
If you're looking to get started, but you don't know where to begin, this is for you. Today, we're going to explore the five creative ways to make money online that you need to know.
1 – Sell Your Skill
If you have a passion for something, perhaps writing, photography, or a skill you use in your career, such as website or graphic design, or even customer service skills, you can be sure there are businesses out there who will pay for your services.
You can sign up to freelancing websites to find clients, build your own website, grow your portfolio, and then slowly start you raise your prices as you gain experience. With enough hard work, you may even be able to go full-time!
2 – Write eBooks
eBooks are all the rage right now, and if you've got a talent for writing, or you simply want to practice and get better, this can be a profitable hustle like no other. You can research and write about practically anything you want; the choice is up to you.
Research this and learn the process. Whether fiction or nonfiction, write, edit, publish, and you may even be able to make money in your sleep!
3 – Grow Your Own Audience
There's no denying the impact that the world of influencers has had on the world, and the crazy thing is anyone can be one with the right amount of work. Sure, you won't see a return right away, but growing your audience can be a great way to earn money and connect with people.
Whether you're growing by starting your own blog, building your social media pages, or website, get yourself an audience in a particular niche you love, and get moving!
4 – Having Fun
While this point may not be for everyone, there's certainly the opportunity to make money through online gambling. There are plenty of people who have a knack for playing online poker, or the perseverance to sit at slot machines, and for those willing to put in the work and have the right mindset, there are potentially millions to be made.
Even if you just want to have a bit of fun, putting some spare income down on a horse, such as the ones found at Kentucky Derby online betting, the return could be a massive chunk of money for you to play with.
5 – Sell Stuff Online
I say 'stuff' because if you can dream it, there's a market out there that will buy it. Starting your own online store has never been easier, and thanks to websites like Shopify, you can literally start your own shop with products, payment systems, and ads in less than a day.
Summary
As you can see, there are plenty of opportunities out there for you to choose from, and it simply depends on what you want to do and what direction you want to take. Get creative, think outside the box, and get ready to take your life places you've only so far dreamed about!
comments