Guide to the Most Useful Tech to Add to Your Vehicle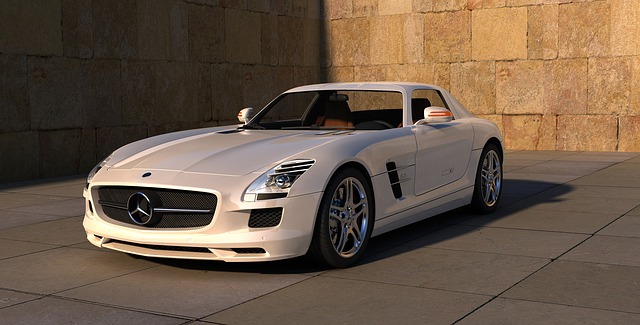 Car manufacturers are always working hard to ensure that their latest models are equipped with the latest technology to match, making the driving experience easier and more enjoyable. For those of us who have kept the same vehicle for years though, it can be tough seeing all of the new innovations on the market. There is a way around this though – Motorparks, retailers of the used Volvo Xc60, have put together this list of the most useful tech to add to your car:
Help with parking: Parking sensors
Parking can be tricky at times, even for experienced drivers. For instance, a survey that was commissioned by RAC Insurance revealed that 35 per cent of those questioned admitted to having their car pranged at least once after parking it in a car park. Thirty-one per cent said that they had experienced this on multiple occasions, with 28 per cent stating that they had recorded three lots of damage. Staggeringly, 23 per cent noted five incidences.
According to RAC Insurance director Mark Godfrey: "We all use car parks every day so the chances of your car picking up a dent or scratch are pretty high, especially as vehicles have got wider over the years while parking spaces generally haven't."
You can overcome this issue by adding parking sensors to your vehicle. For instance, the EchoMaster Rear Parking Display System can clearly alert drivers about how far their car is away from other vehicles and objects once the equipment has been installed.
In case of emergency: Tyre Inflator
A tyre inflator is a simple yet effective way to make sure that your tyres are in good condition for the roads. These handy gadgets are extremely useful to have in your car, as they make it easy to check that your tyre pressure is within an acceptable range and inflate them whenever you need to. They can also be plugged into your cars 12v power socket and only take a few minutes to work. It's handy to check your tyre pressure before heading off on a long journey, or if you've been driving for a while without inflating your tyres.
Keep it recorded: Dash cams
Dash cams have become an incredibly popular addition for vehicles all over the world. Purchase a dash cam for your car, such as the Nextbase Dash Cam 212G that provides you with high-quality footage and the ability to record in Full 1080p HD at 30fps, and you'll be joining a growing number of motorists who are turning to this technology in order to stay safe whenever they go for a drive.
Vehicle safety is paramount and you should always be thinking of ways to make yourself and others safer on the roads. According to a survey by Aviva which involved close to 2,500 motorists, 27 per cent now use a dash cam when on UK roads — 72 per cent of those who say they have enhanced their vehicles with these devices have also encouraged other drivers to follow their lead. The study went on to reveal that 48 per cent of those with a dash cam believed the gadgets will provide them with peace of mind if they suffer a collision while driving, while 36 per cent of those who responded to the survey acknowledged that the devices help to make them feel safer on the road.
Improve road safety: Blind spot mirrors
Save yourself stress by investing in a blind spot mirror. Depending on the situation, these blind spots — generally seen on the rear left and right side of your vehicle — can cover a large enough area to block out a pedestrian, cyclist, motorbike or a car from your view.Blind spots clearly cause problems for drivers when changing lanes or merging onto another road. GOV.UK has stated that vehicle blind spots were a contributing factor for 1,250 accidents recorded in 2016 alone, for example, while an analysis of 50,000 road collisions conducted by Accident Exchange revealed that the majority of these incidents were found to be due to issues with blind spot visibility.
The Summit Blind Spot Car Mirror should certainly help If you're looking to improve your visibility whilst driving and stay safe on the roads.
Failing to properly check your blind spot can result in accidents. According to Direct Line Car Insurance, more than 11 million drivers have been in an accident while driving because they did not adequately check their blind spot. The insurance firm's head of automotive technology, Nick Reid, reflected: "Letting our eyes drift away from the road while we drive or not checking our blind spot before manoeuvring is dangerous at best and potentially fatal at worst. We urge drivers to consider not just themselves but other road users and pedestrians when driving, as 'I just didn't see them' is not a valid excuse for any collision.
"While nothing should replace driver vigilance, increased take up of driver assistance technologies such blind spot detection, pedestrian and cyclist warning and automatic braking systems could help reduce the number of unnecessary accidents on our roads."
comments